Victorian Opera 2016 season
The company ventures out into musicals, reinventions and 3D technology for its upcoming season, while presenting an impressive number of world-class performers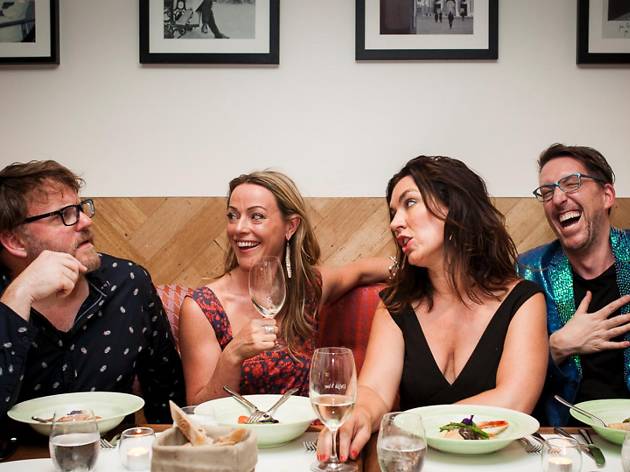 This year marks Victorian Opera's tenth anniversary, and so far, the company has offered highly successful, innovative productions alongside more traditional pieces featuring world-class performers. The VO's 2016 season – launched by artistic director Richard Mills – branches even further out into unfamiliar territory, and opera enthusiasts and lovers of the performing arts have plenty of reasons to get excited.
'Different dreams' was the theme of the launch, for good reason: the first production of the year will be Voyage to the Moon (Feb 15-19) which will see director Michael Gow blend Baroque operas into an entertaining pastiche, featuring respected Australian soprano Emma Matthews and leading mezzo Sally-Anne Russell.
A highlight is sure to be Banquet of Secrets (March 1-5), created by Australian author, screenwriter, comedian and producer Steve Vizard and celebrated composer Paul Grabowsky in tune with the Melbourne Food and Wine Festival. The show – starring the brilliant Antoinette Halloran, who stole the show in the VO's recent production of Sweeney Todd – will see four friends sharing a meal live on stage (created by chef Philippe Mouchel) and swapping secrets.
Anyone who encountered the divine voice of Jessica Pratt in the VO's staging of I Puritaniseveral months ago would need no convincing to see Lucia di Lammermoor (April 12-21), in which she'll be returning from Europe's premier opera houses to sing her defining role.
Earlier this year, the Victorian Opera filled the Palais Theatre with Wagner's dramatic Flying Dutchman, a benchmark work made contemporary with immersive 3D technology. The VO will follow up on this with a production of Laughter and Tears (Aug 13-18), created with Circus Oz with strong elements of Commedia dell'Arte, directed by Olivier Award-winning director Emil Wolk.
3D technology will appear again in 2016, with the Australian premiere of the musical Four Saint in Three Acts (Sep 30-Oct 1) by Virgil Thomson and Gertrude Stein, performed 82 years after it premiered in Broadway. Staged as a youth opera, the piece will tell the story of Spanish saints in the 16th century. Fifty special guests will also have the opportunity to have dinner with 'Gertrude Stein' and her muse Toklas – brought to life by Australian arts innovator Robyn Archer and soprano Merlyn Quaife.
Artistic director Richard Mills has written a new opera for children – The Pied Piper (Jul 28-29)– which will be the next touring project after the success of this year's Remembrance and 2013's The Magic Pudding: the Opera. Families are also invited to a retelling of Cinderella (Jul 16).
Says Richard Mills: "2016, a year of different dreams, new operas from old music, new work on traditional themes, gastronomic subjects, evenings of musical nonsense assisted by cutting-edge technologies, blood, murder, laughter and tears: all the ingredients that give our art form a grand and rich power."
What's on stage in Melbourne?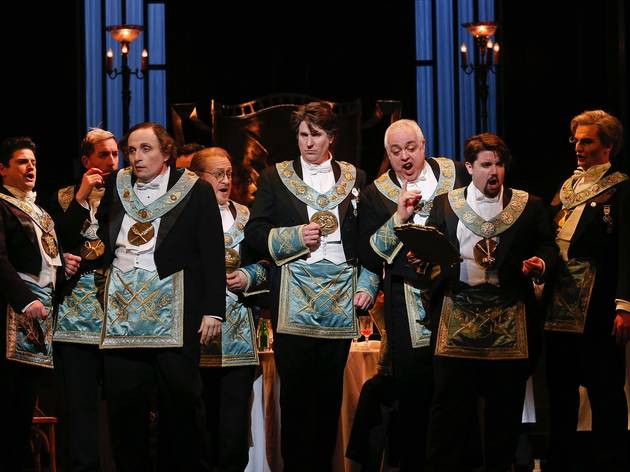 Theatre
Arts Centre Melbourne, Southbank
Wagner was never one for brevity, and he certainly didn't think it was the soul of wit; Die Meistersinger von Nürnberg was his only comedy and it goes for roughly four and a half hours – more than six if you factor in intervals. To some people that may sound like hell, but it's a surprisingly accessible and entertaining piece, so stuffed with glorious singing and arresting set pieces that it seems to go past in a flash of colour and pageantry. This co-production with London's Royal Opera House is also visually explosive – a spectacle so massive it literally can't fit on a Sydney stage – so for the uninitiated it makes for the perfect introduction to Wagner, and for fans an unmissable treat. The story is actually pretty simple, even as it allows Wagner room for his signature philosophical debates on the nature of art and reason. The Guild of Mastersingers, made up of local artisans, is a club much like the Freemasons, only it admits new members through a singing audition. Technically open to all-comers, its complex and narrow set of rules and regulations means that newly arrived Walther von Stolzing (Stefan Vinke) – whose singing technique derives from birdsong and forest sounds – doesn't stand a chance. The reason Walther is so keen to join is because he's fallen in love with Eva (Natalie Aroyan), whose father Veit Pogner (Daniel Sumegi) has offered her up as the prize in a singing competition that is only open to guild members. Local poet and cobbler, Hans Sachs (Michael K
Theatre
Arts Centre Melbourne, Southbank
Back in 2011, director Gale Edwards and designer Brian Thomson took Puccini's smash hit La Bohème to the wild cabaret halls and streets of 1930s Berlin. The production was embraced by die-hard romantics, opera fans and newcomers alike, and is back yet again for Opera Australia's Melbourne season. The story, which follows a close-knit group of young, fiercely idealistic bohemians through first love to untimely death. La Bohème inspired Moulin Rouge, Rent and countless adaptations, including this Weimar-set production, starring international opera stars Maija Kovalevska and Yosep Kang alongside local favourites Jane Ede and Christopher Tonkin.
More shows on Melbourne stages