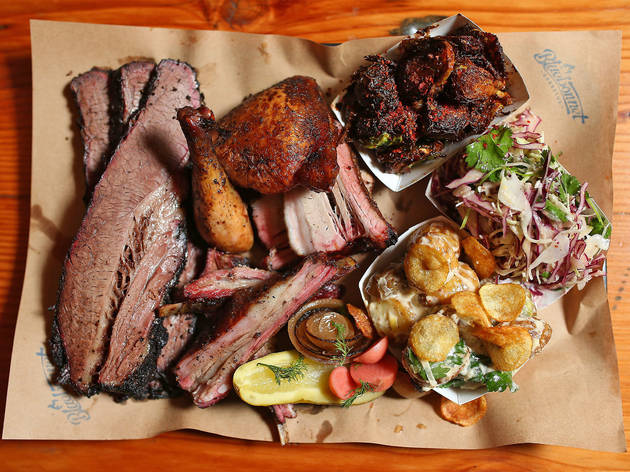 Bluebonnet Barbecue is closing with an all-you-can-eat meat feast
We all breathed a sigh of relief when Bluebonnet Barbecue rose from the ashes (literally) and resurfaced in Fitzroy North, but these barbecue masters are being forced to close once more.
Their current site is being redeveloped which means the crew are getting booted and are being forced to find a new home. But never fear carnivores! Bluebonnet has just secured a 20-year lease at a yet-to-be-disclosed location on Lygon Street in Brunswick East.
To make sure they're going out with a bang before they disappear in a puff of smoke, pitmaster Terlika is bringing back their 'All You Can Eat Meat' nights every evening until they close. 'All You Can Eat Meat' is, as you may have guessed it, bottomless barbecue.
So grab some friends, pick up the phone, book yourselves in and get feasting. It may be a while between briskets.
20 Days of Gluttony runs from March 5 to March 24 and costs $55 a head. Bookings are essential.
*UPDATE*
Bluebonnet Barbecue has just received word they will be allowed to trade up until April 15, which gives you a few more weeks to bid them a meaty farewell.