Ableforth's Global Takeover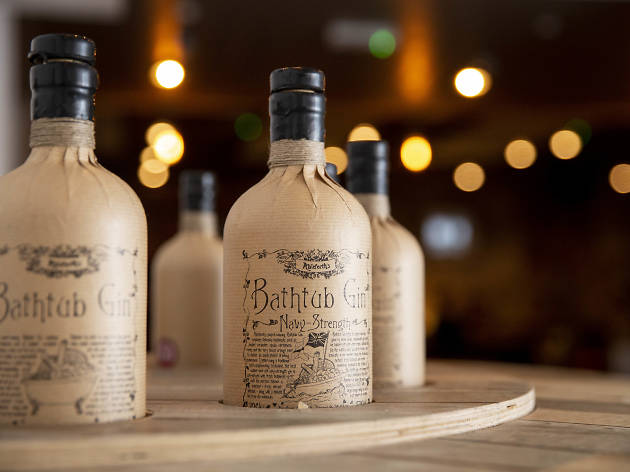 Time Out says
Tokyo's Music Bar will takeover Black Pearl for one night only
Thanks to the fine folk at Ableforth's gin, Tokyo's Music Bar – which is known for having the best sound quality of music in any bar in Japan and a library of 3000 vinyl records – will be taking over Black Pearl on August 8.
In fact, Ableforth's will be bar-swapping seven bars all over the world over seven days in a ridiculously ambitious global takeover to bring a roster of collaborative menus showcasing Ableforth's range of gins, including its cask-aged gin, sloe gin, Rumbullion!XO and winter fruit cup. And why a week of takeovers? Much like God creating the earth, Ableforth's gin also takes a week to make, so the team have decided to knock out a bar swap to commemorate each day.
The tour will go as follows:
August 5, Atlanta - Trash Tiki take over Leon's Full Service
August 6, Munich – Londoners Lyaness take over Trisoux
August 7, Tel Aviv – Little Red Door take over Jasper
August 8, Melbourne – Tokyo's Music Bar, Yoyogi take over Black Pearl
August 9, Cape Town – Scots, Panda & Sons take over Gorgeous George Hotel
August 10, Tokyo – Black Pearl return the favour at Tokyo's Music Bar, Yoyogi
August 11, Glasgow – Fancy Free take over The Gate
It doesn't cost you anything to attend the bar takeover, but you will have to pay for drinks as you go. Will Mizuguchi Takuya be bringing a collection of vinyl to play as he is mixing drinks for the full Music Bar effect? You're just going to have to show up to find out.
Details
Best selling Time Out Offers