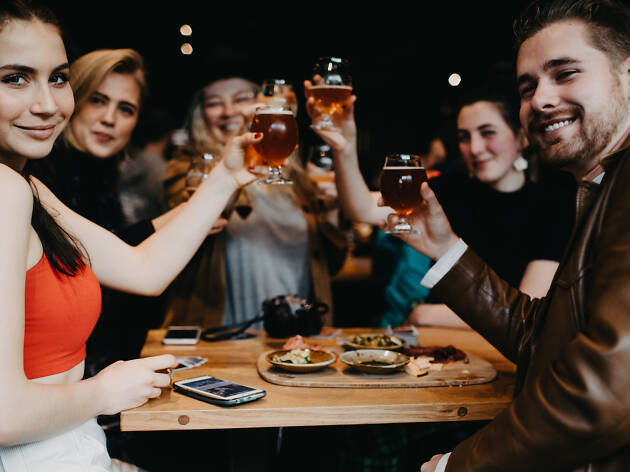 Time Out says
Test your beer knowledge and your strength in this ten-event beer-themed contest
We don't know about you, but the thought of a decathlon strikes terror in our cheese-loving hearts. Long jump, shot put, pole vault, hurdles, 1500-metre run – none of these are on our immediate to-do list.
But what if all the events in a decathlon were replaced with something more fun? Like, for example, beer?
Burnley Brewing is holding its second annual Beer Decathlon on Saturday, May 18th, and we are assured there will be no shot puts in sight. Instead, there will be ten rounds of beer-themed trivia as well as skill-based and athletic (but not too athletic!) challenges.
It's on May 18 and starts at 1pm, so you'll have plenty of time to vote (and snag a democracy sausage) in the morning before things kick off.
It costs $40 to enter, and you get lunch plus four matched beers. Instead of a shiny gold medal, the winner will get a $500 bar and restaurant tab. Now that is our kind of exercise.
Details
Users say