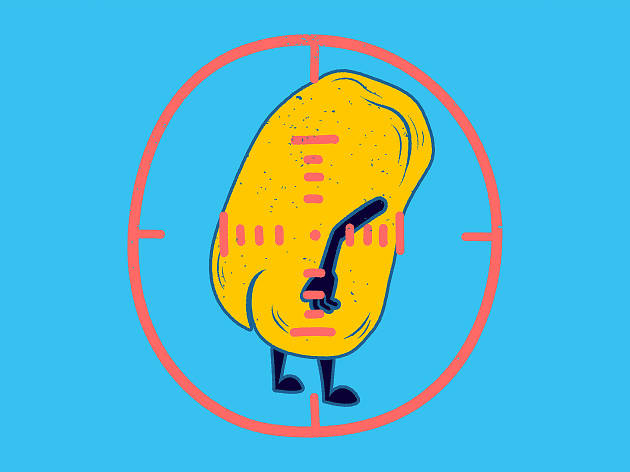 Death to Nuggets!
Meet the Melbourne organisation that's on a mission to make healthy eating fun for kids
Chicken nuggets are everywhere. They appear on most kids' pub menus, they're a happy meal favourite, and they're quick and easy to heat up at home. Unfortunately, they're also often nutritionally barren – which is where Death to Nuggets comes in.
Jonathan Pangu is a Melbourne father of three behind the project, and he's on a mission to change the way that families relate to food. Death to Nuggets is challenging local cafés and restaurants to step up to change the food they serve kids instead of being an afterthought. The request is simple – for fresh food, more vegetables, more interesting choices and kids' versions of dishes on the adult menu. They're even asking parents to purposefully ask cafes and restaurants for the food they want their kids to eat, if it's not already on the menu. And to date, a small number of cafes have changed their menu, with several others currently evaluating a better menu.
Death To Nuggets also run fun and educational dinner parties for kids and their parents. The result, Pangu hopes, is a positive experience that will ignite a passion in children for experimentation with food. "I think food is the best – it's a never-ending journey of discovery," he says. "Trying things from around the word… re-inventing ingredients into new dishes. Love of food is a love of life, and I think that's one of things that we've been losing a bit recently. I know it takes extra effort, but I think if we can change some of our behaviours and eat fresh food, we can get our kids having a better relationship with food."
You can read more of our interview with founder Jonathan Pangu here, or find out more about how you can get involved with Death to Nuggets.
Best selling Time Out Offers