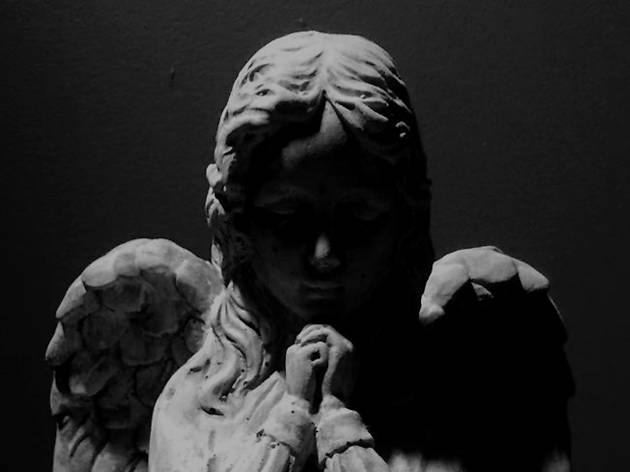 Time Out says
Not your average trip to the museum
There are now so many similarly named escape room venues in Melbourne that these days, what really sets them apart is the creativity of their themed rooms.
So imagine our excitement to discover Escape Hunt: one branch of a huge global company that changes up its four rooms every nine months on average. In the majority of rooms, willing captors are cast as detectives, hired to solve everything from the thief of a secret beer recipe ('Secrets of the Brewery') to the murder of our colleagues ('Law and Disorder').
This time around, we decide to go for 'Odditorium' – an experience set in a spooky museum. In the comfortable waiting room, our friendly hosts informs us that our four-person team has been hired to find out why employees of the Odditorium have been mysteriously disappearing. The current curator Oliver has begun acting strangely; how long will it be until he vanishes?
We step into the small, dimly lit space, and begin to let our eyes adjust to our surroundings. We're surrounded by bookshelves, with shelf after shelf filled with statues, books and other oddities. So far, so normal (if a little bit creepy). It's only until ten minutes later that we realise that this room is just the beginning of a much larger journey.

As consummate puzzle-masters, Escape Hunt know how to weave a devious plot through the entire experience. Slowly, the mystery of the Odditorium unfolds, and it's much darker than we imagined. As we venture deep into the occult, there's a thrilling feeling that anything could happen – not to mention a genuine sense of growing uneasiness. The farther we go, the more often we need to ask for clues through our walkie-talkie; the combination of visual, logical and mathematical puzzles means that we're constantly on our toes. Unfortunately, a major prop in the centre of the final room turns out to be a red herring; not intentionally, but because the game-makers have shifted things around, and it's no longer part of the game. It's the one disappointing point to an otherwise devilishly difficult escape room that is full of surprises. When the Odditorium changes guise and a new room opens, we'll be there.
Outcome: Success!
Atmosphere: 5/5
Creativity of puzzles: 4/5
Difficulty: 4/5
Fun: 4/5
Best quote: "These dolls are going to haunt my nightmares."
Our tip: There's a lot to get done if you want to make it out before time is up. Sometimes, you'll need to split up and work on several puzzles at a time.
Details
Address:
Shop 3
190 Queen St
Melbourne
3000

Price:
$80-170 (1-5 people)
Contact:
Opening hours:
Daily 10am-10pm