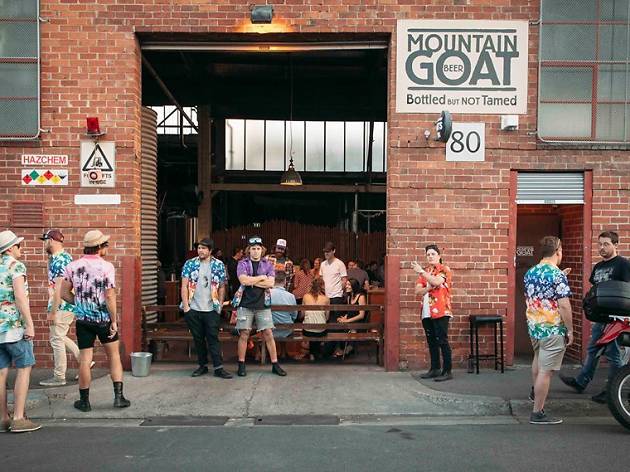 Time to put your taste buds on the line
Do you love chilli and beer but wish they would come together in a glorious union of spice and craft-brewed deliciousness? Then this one's for you.
This Friday, Mountain Goat is hosting a real treat for those among us who like their food to make them sweat. They're putting on a spread of sauces to test your chilli tolerances, and a choice of chicken or cauliflower wings to dunk into them.
Their very own in-house chilli master, Brewer Kenny, has concocted both a Carolina Reaper and a Habanero sauce for people who are angry at the inside of their mouths. Never fear: the usual selection of pizzas will still be available for those who can't stand the heat.
You can wash it all down with a pint of Mountain Goat's Quetzalacatenanga Infernal Pale Ale that was premiered at the 2017 Great Australian Beer Spectacular. If the name looks intimidating just wait until you taste it – this tropical brew has a fiery finish due to the Carolina Reaper and Ghost Chillies included in the brew.