Ghosts of the Old City Williamstown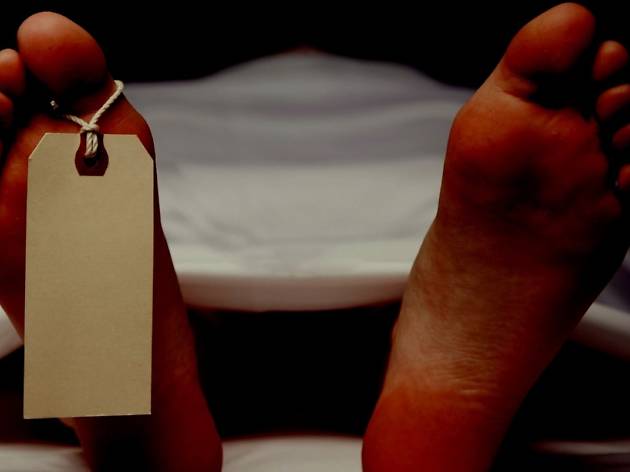 Time Out says
Shiver me timbers – sailors, mad doctors and ladies of the night are the ghosts you could encounter in this tour
How many ghosts? There is the potential for hundreds, but that's if you count the ghosts of a disturbed, unmarked cemetery. There are more than 20 on the tour who are specifically named.
Scariest ghost? A sadistic convict overseer is said to haunt Williamstown Timeball Tower. In life, he was said to take pleasure in the pain of those poor souls under his care, and in death, he's still said to have a mean streak a mile wide. Standing in the pitch darkness inside the Timeball Tower is enough to unleash your imagination.
What's the worst that could happen? Guests sometimes report feeling puffs of air or something pulling at their hair or clothes. People have been known to feel dizzy and nauseous – and when entering the disused morgue, some have thrown up.
The scary story: Whether you believe in ghosts or not, the denizens of Williamstown do, or so we're led to believe by our Lantern Ghost Tour guide for the evening. Once a buzzing port city, Williamstown collected its share of unsavoury types – sailors and those who catered to them, including unscrupulous publicans and ladies of the night. With ships came money, and with money came brigands and thieves – and disease that sometimes killed hundreds of people at a time. The entertaining tour is stuffed full of Williamstown colonial history, so even if you don't meet any spectres you're likely to learn a thing or two.
At several points along the way visitors are asked to have a go contacting those in the Great Beyond by means of divining rods. The rods stubbornly refused to budge on the night that we visited, but we're told they often cross and swing on their own. After spooky stories in a few locations (the Timeball Tower, the morgue), the lights were switched off. Even if you're not a believer, standing in complete darkness in a former morgue (which has been set-dressed with mannequins and mannequin pieces) is enough to send a shiver down your spine. And we're pretty sure that's not just the cold.
Details
Best selling Time Out Offers