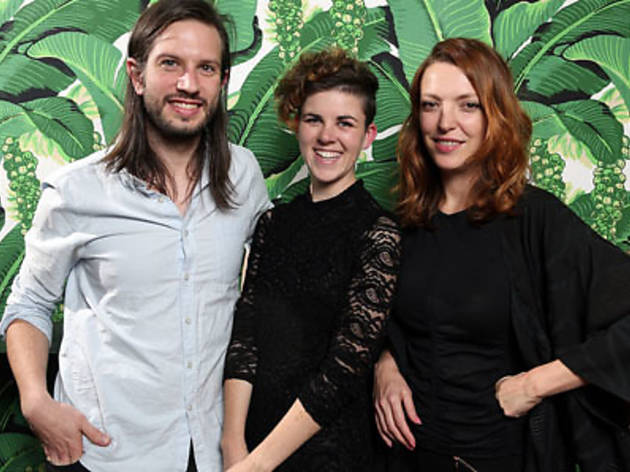 1/10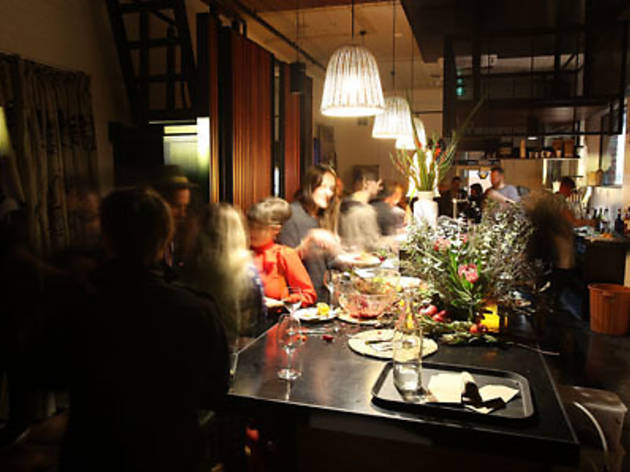 2/10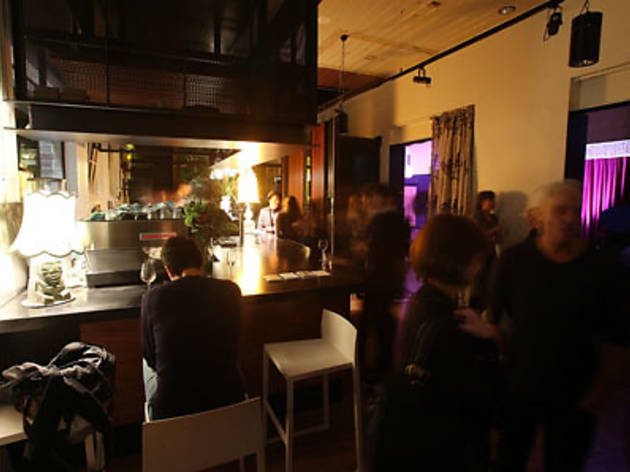 3/10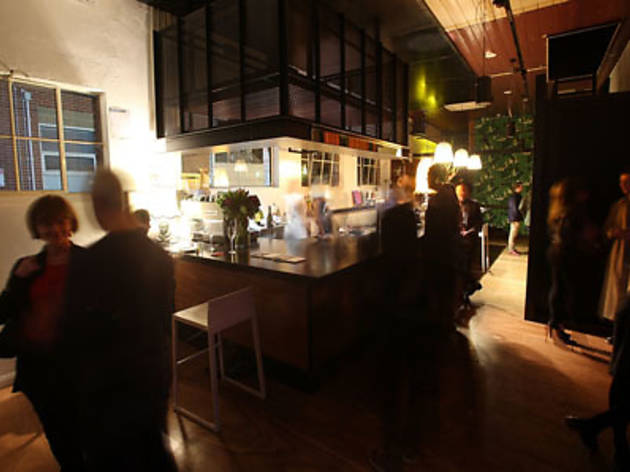 4/10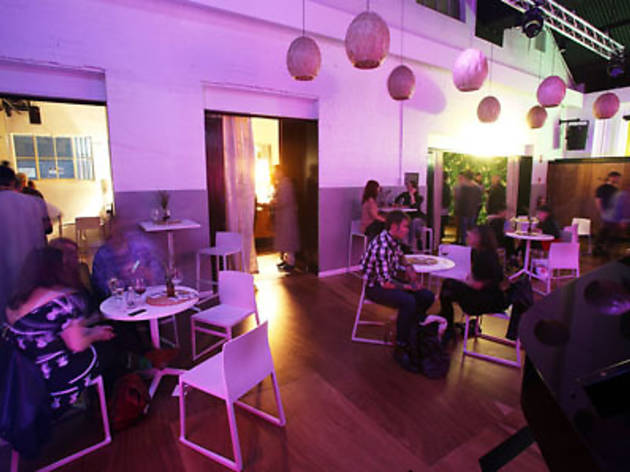 5/10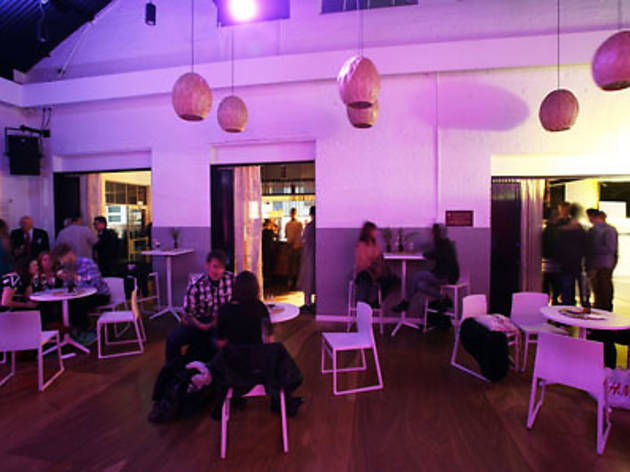 6/10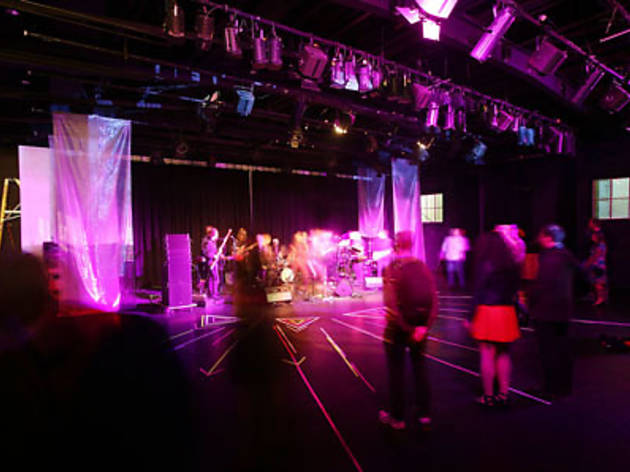 7/10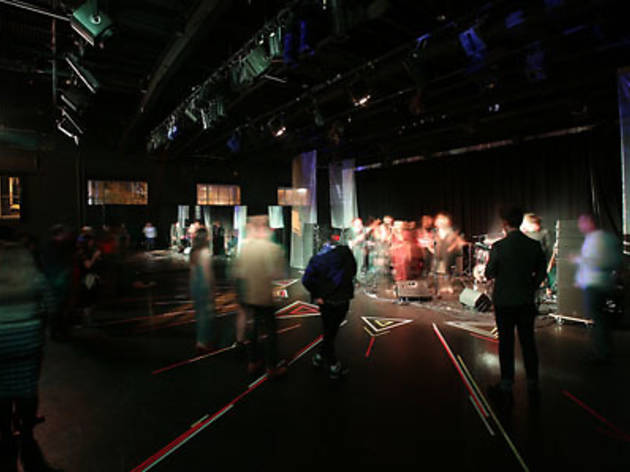 8/10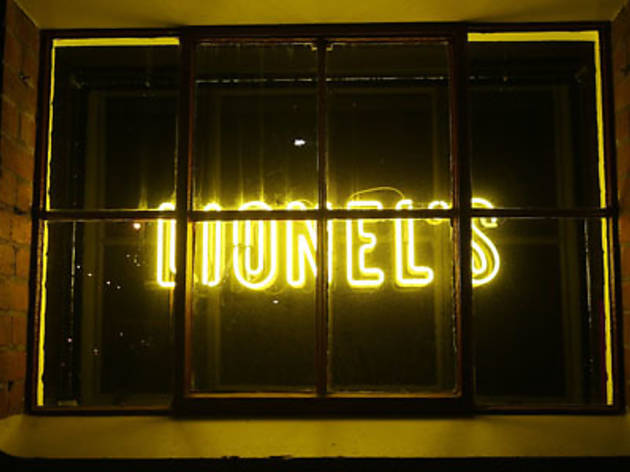 9/10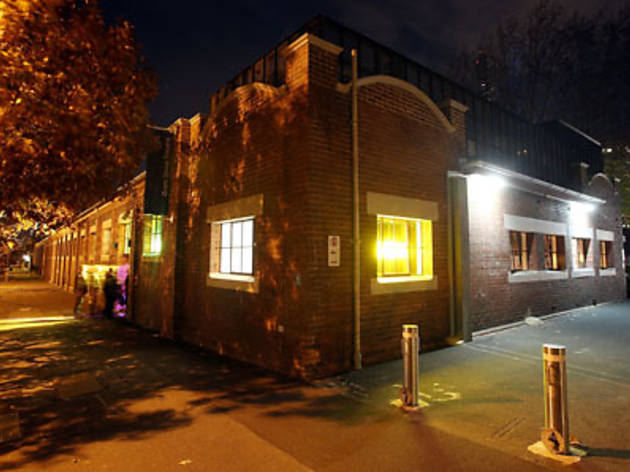 10/10
Time Out says
In the middle of the Arts Precinct there's a new drinking and peformance hub that wants to be your local and your inspiration combined
Melbourne, meet your new show-off spot. As of May 23, whenever you head to the Arts Precinct – to the NGV, the Arts Centre, Malthouse, MTC Theatre, ACCA or Melbourne Recital Centre – you can arrange your pre-show and post-show hangs at Grant Street. And you can expect to be held aloft on shoulders by your grateful peers.
This reinvigorated campus theatre has a bar and a heritage-listed performance space. Both areas have their own season of programming between now and July – with the sort of daring, obscurely brilliant performances that get people talking all year round about MONA's Dark Mofo.
And that's not a strange segue – the team that has been brought on board to launch Lionel's Bar and reinvigorate the Grant Street Theatre is Supple Fox. They're responsible for much of Dark Mofo's programming, such as this year's Red Death Ball and the Ferris Wheel of Death, not to mention the crazed Faux Mo club.
Tom Supple and Hannah Fox were commissioned by the Faculty of the Victorian College of the Arts and Melbourne Conservatorium of Music to oversee the transformation of the space, on a largely residential street that links Sturt Street with St Kilda Road. They received state and federal funding, as well as from private donor Lionel Gell, after whom the bar is named, and have been working since November to get the place fitted out with interior designer Moi Rogers. The site can be adapted to fit just 80 people in the bar and lounge, or an additional 120 in the theatre space, plus there will be the occasional street closure for mini festivals. There's also a seated outdoor area.
"The Arts Precinct is quite stark and minimal, and most of the bars, being attached to venues, lack an authentic homely quality," says Supple. "So I wanted to give this some character and make sure that it felt full and lush." To this end they've hung decorative wallpaper and heavily packed drapes, giving it what Supple describes as a "tropical, neo-Colonial" feel.
Grant Street is a triple threat. It's aimed at students – who can also enjoy it as a café from 8am, Monday to Friday; at local residents, who haven't had much of a choice in drinking establishments up until now; and at theatre-goers and theatre staff.
Among the usual offerings, there's Four Pines cider and pale ale on tap; mulled apple and rum cider or mulled wine on cooler evenings; Baileys coffee; and an ever-changing menu from morning pastries, toasties and slow-cooked steel-cut oats in the café; to sandwiches, soups and casseroles for lunch, to charcuterie, cheese and pressed sandwiches in the evening. A full menu will be up and running within a month of opening.
As programmers, Supple Fox have signed up for a year, with the second season beginning in September. They work around the needs of the university – so when it comes to the theatre they'll be standing aside for student productions in the winter, and booking in all kinds of weird and wonderful touring acts in the summer. It will make Grant Street quite unique – firstly in its blend of music, cabaret and theatre, but also its mix of established artists and untapped student talent.
Bron Belcher is Supple Fox's assistant programmer, specialising in theatre – she's originally a stage manager and production manager. Her aim is to have a portion of the programming reflect what is going on at the school. The only criteria are that each evening should be an immersive experience so that the audience isn't merely watching, but in amongst it. Thursdays will largely focus on student work across the faculties; while Friday provides free music, starting in the afternoon, and Saturday is the $20 party night. Opening night, on Friday, May 23, sees pianist Marty Hicks and vocalist Georgie Darvidis team up as Mooncalf, drawing on a multitude of influences spanning literature, film and history.
If you're interested in applying as an artist for season two, visit the club and make contact via the website. "We do have existing networks of artists and musicians that we do look to," says Supple, "but in an instance like this where we are working on the fringes, and with a university where there is new work developing of the time, we're open to ideas.
"I think every bar and performance space takes on a life of its own, and I really hope that it does continue to develop and grow and you know become something organic and have a character of its own."
Who is Supple Fox?
This small Melbourne crew always seem to have their fingers in the best pies. In fact, if you're the type to begrudge other people their tremendous success, they should already be on your radar.
Tom Supple and Hannah met in 2008. "I'd graduated university and was managing a band, playing my own music, and then Hannah got a job for the Melbourne Festival which led to us doing the music programming for them," Supple recalls. He puts this rather momentous career leap down to being in the right place at the right time.
"If you have the confidence to sell your abilities to people, that you can deliver these programs, you might get the opportunity to show you can do a good job," he says simply.
He also puts their success down to a monthly club night they managed in 2008-2009, Sweet Jelly Roll. It was inspired by speakeasies and juke joints, often with themed nights, and marked the beginning of their career of imaginative programming.
"It really helped develop our folio and we made a lot of contacts," Supple says.
In fact, Supple Fox are still managing Clairy Browne and the Bangin' Raquettes – one of their regular acts – today.
Details
Address:
Grant Street Theatre
Grant St
South Melbourne
Melbourne
3205

Transport:
Nearby stations: Flinders Street
Price:
Up to $20
Contact:
Opening hours:
Mon-Wed 8am-4pm; Thu 8am-11pm; Fri 8am-1am; Sat 1pm-1am
Users say