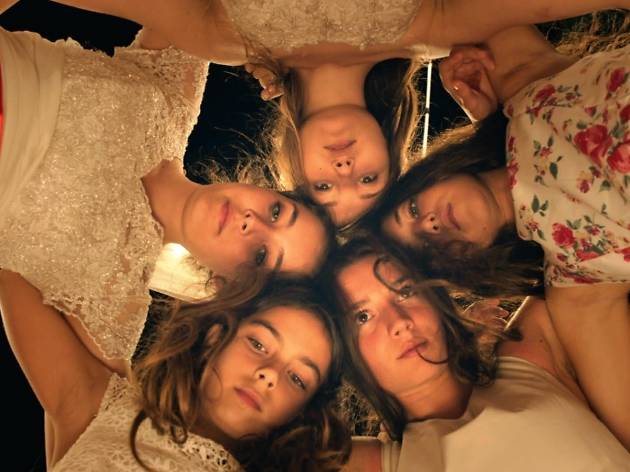 Time Out says
The Wheeler Centre celebrates girlhood with a series of talks to explore the world through a feminist lens
This October, the Wheeler Centre hosts a series of talks to explore the world through a feminist lens. What defines girlhood? What challenges does a woman face regarding race, identity and sexuality? How is the definition of girlhood changing? What does mental health and development mean to a woman? What can be said of the role of social media and the representation of girls in media and in fiction? How can we smash the obstacles faced by the women of today and tomorrow?
Growing up with Maxine Beneba Clarke
The Hate Race writer Maxine Beneba Clarke comes to the Wheeler Centre to talk about her Australian girlhood and a childhood that was tainted by racism. Her recently released memoir describes in detail the everyday ignorance and open hostility she endured in her school years. In discussion with Santilla Chingaipe, Maxine will discuss race, growing up and how her early years shaped her as a feminist today. Oct 10.

Raising Girls
Hey Girl is running a Question Time to explore what it takes to support girls to overcome the challenges they face, including daily stresses ranging from body image issues to bullying. ABC reporter Madeleine Morris will be moderating the debate. Oct 11.
As You Are: A Trans Teen Story
Georgie Stone discusses gender, courage and making history as the first person in Australia to be granted legal access to puberty-blocking hormones. Stone will be joined by her mother and founder of the Transcend Support Network, Rebekah Robertson, and child psychiatrist and gender dysphoria specialist, Campbell Paul, to discuss the disparity between the way transgender and gender diverse youth see themselves and the way they are viewed by others. Oct 12.
Girls Writing About Girls
What stories do girls like to read? What stories do they have to tell? Three female writers — Marlee Jane Ward, Jax Jacki Brown and Jennifer Down — discuss the blind spots in young adult fiction. Lust, longing, anger, rebellion, self-surveillance, anxiety, friendship and more. Oct 13.
YAS KWEEN: Girls on Screen
Comedian Judith Lucy hosts a panel discussion on the representation of women on screen. Can we see ourselves in the characters of Broad City, Freaks and Geeks, The Katering Show, Puberty Blues and Mean Girls? Oct 14.
Fighting Like a Girl in the 21st Century
Feminist columnist, Clementine Ford, believes that women should embrace the term, "fight like a girl". In conversation with Anne Summers, a legend of Australian feminism and author of eight books, they discuss the nature of the feminist fight and what kind of future faces Australian girls. Oct 14.
Details
Users say