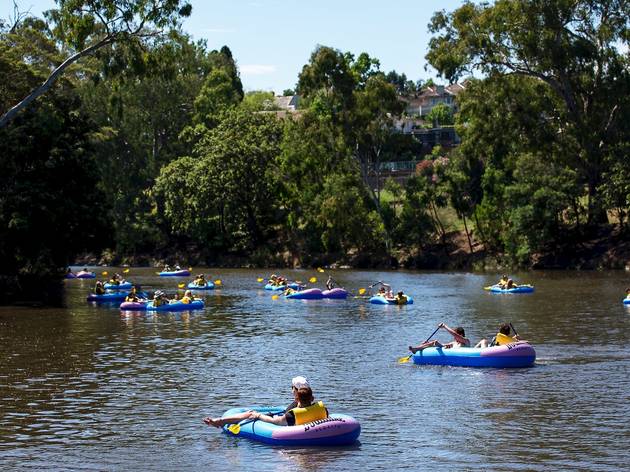 1/20
Photograph: Supplied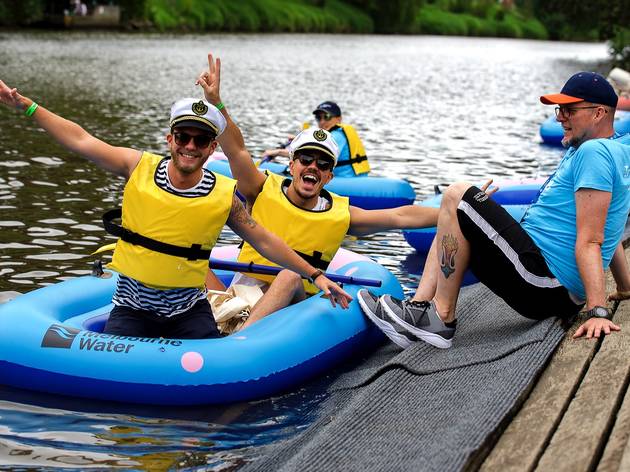 2/20
Photograph: Supplied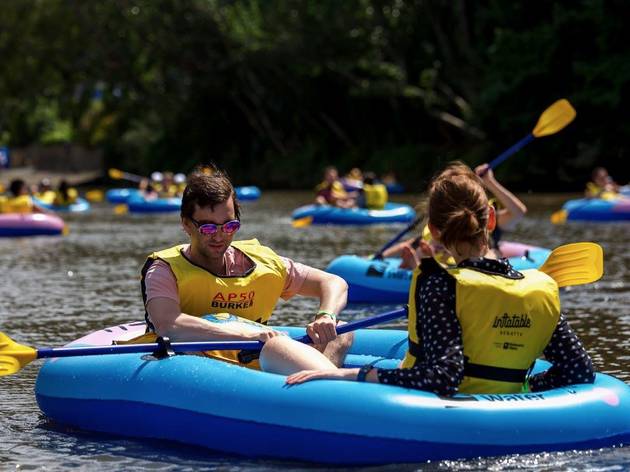 3/20
Photograph: Supplied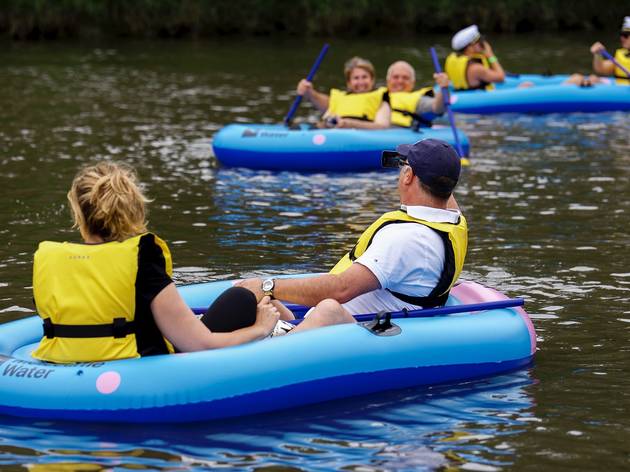 4/20
Photograph: Supplied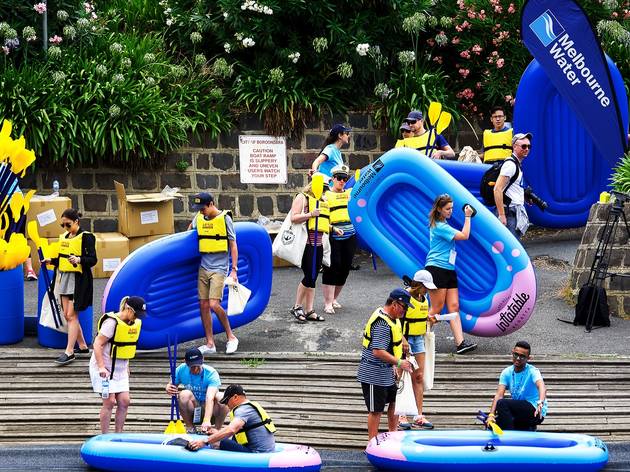 5/20
Photograph: Supplied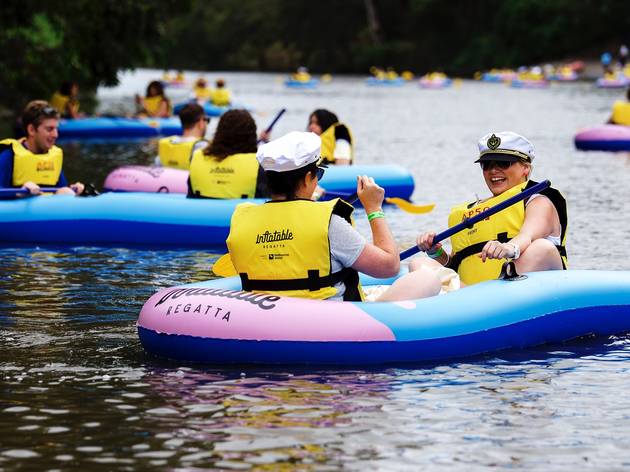 6/20
Photograph: Supplied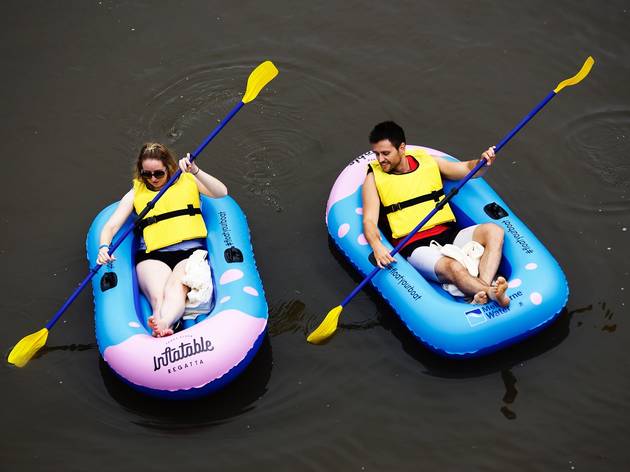 7/20
Photograph: Supplied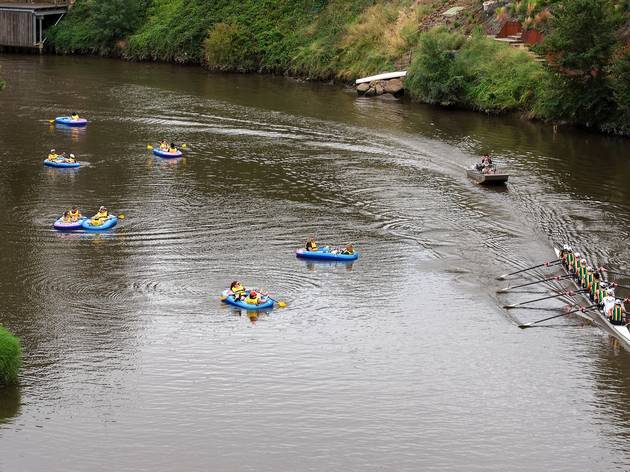 8/20
Photograph: Supplied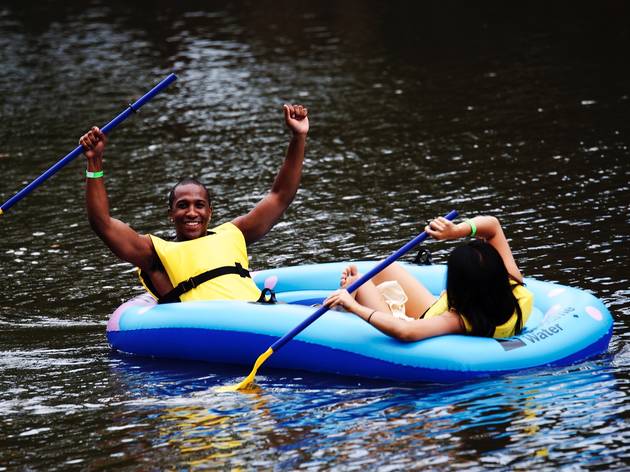 9/20
Photograph: Supplied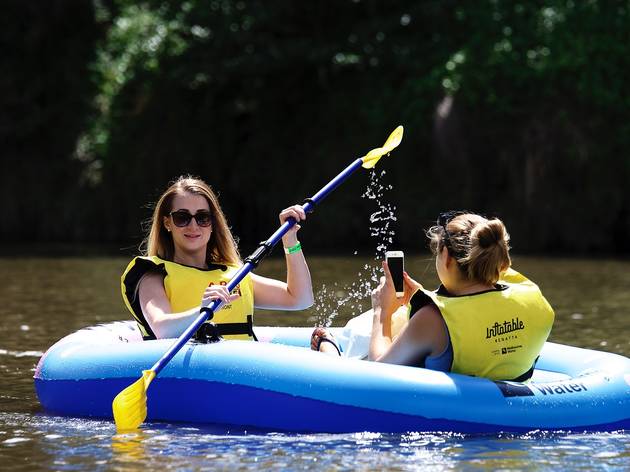 10/20
Photograph: Supplied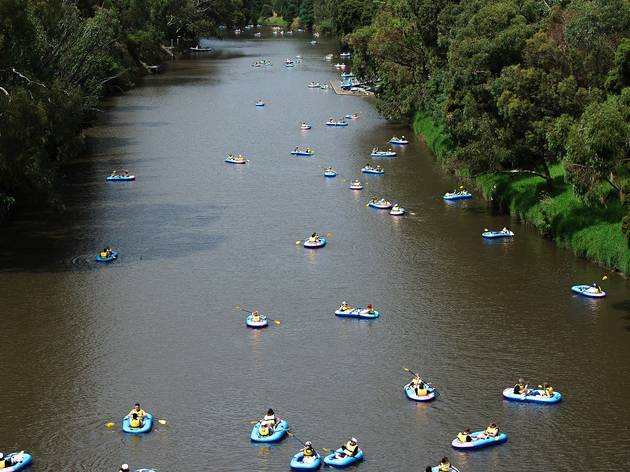 11/20
Photograph: Supplied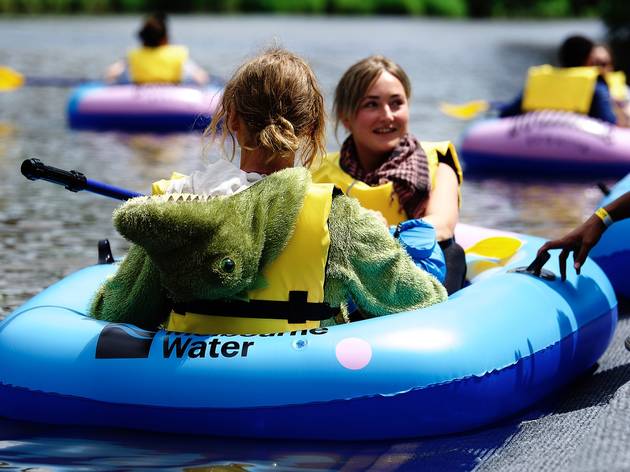 12/20
Photograph: Supplied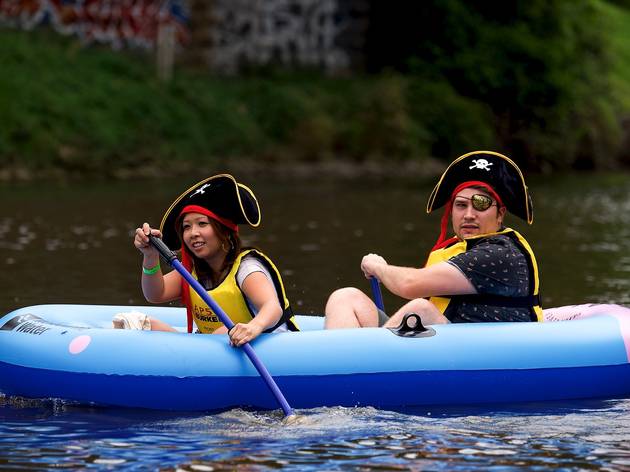 13/20
Photograph: Supplied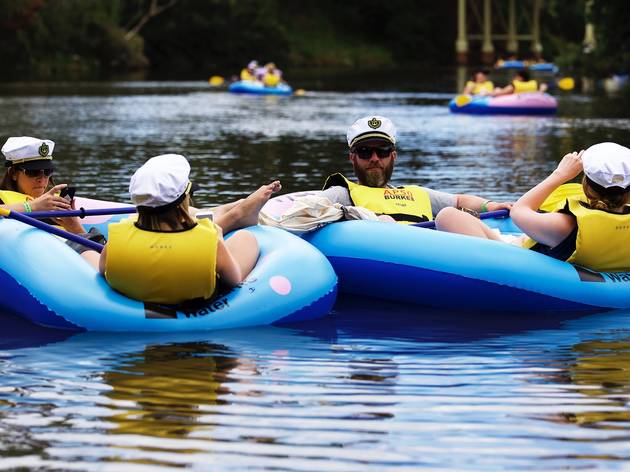 14/20
Photograph: Supplied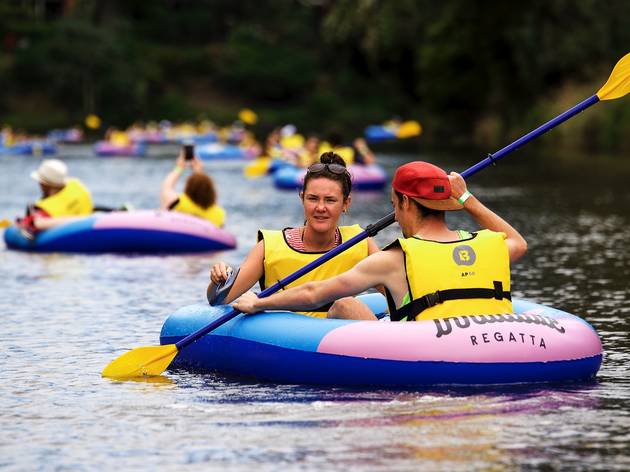 15/20
Photograph: Supplied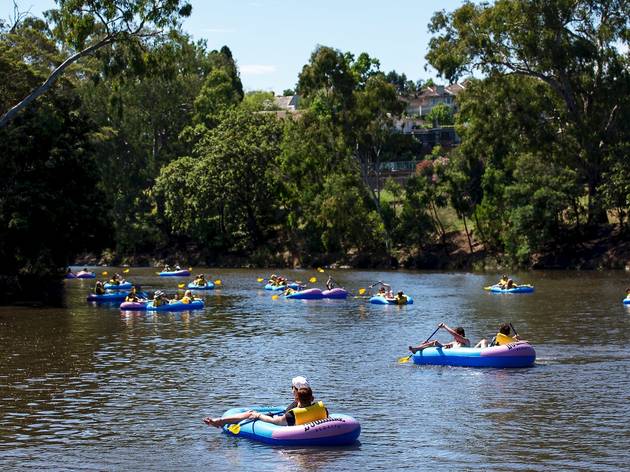 16/20
Photograph: Supplied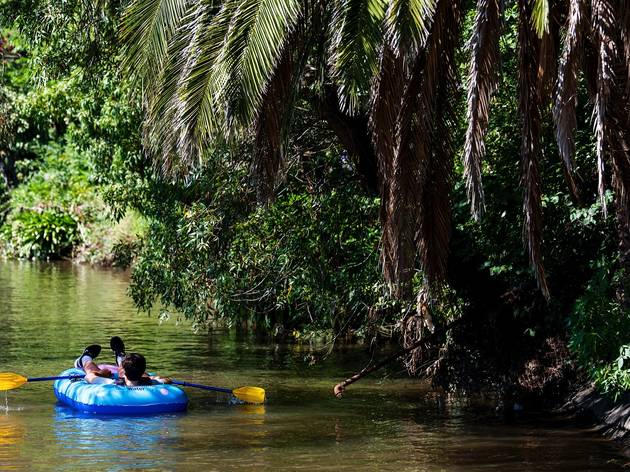 17/20
Photograph: Supplied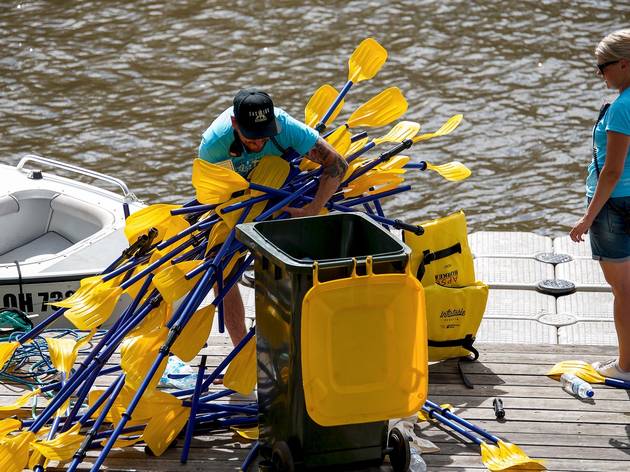 18/20
Photograph: Supplied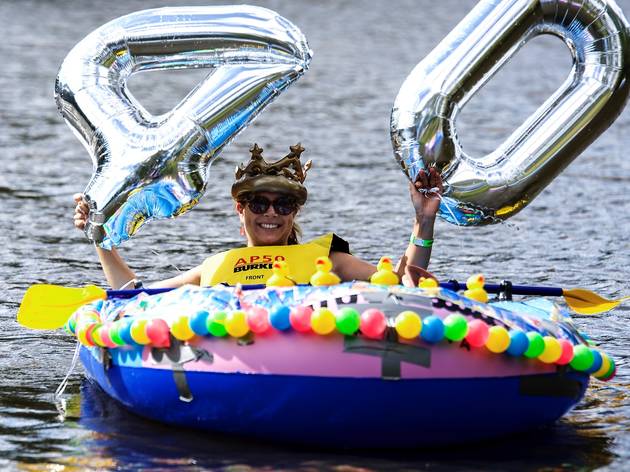 19/20
Photograph: Supplied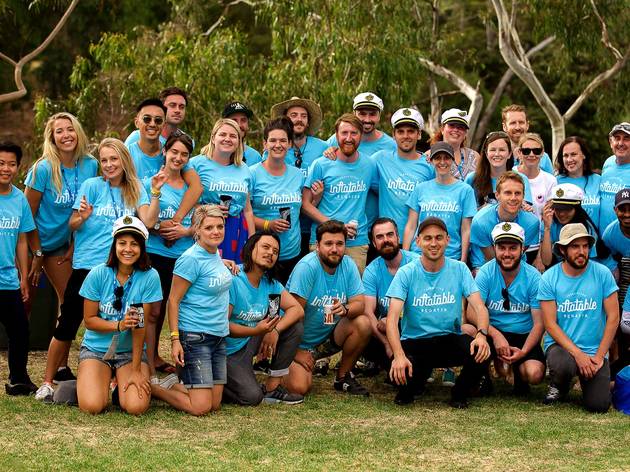 20/20
Photograph: Supplied
Time Out says
If a cruise down the Yarra or Maribyrnong River floats your boat, we've got just the thing
Update 30/01/2020: Due to extreme weather, the Inflatable Regatta on the Yarra River has been cancelled. If you have a ticket to the Yarra it's valid for the Maribyrnong on Saturday, February 29.
After a hiatus for the past two years, Melbourne's favourite way to mess about in boats is back for 2020. And the Inflatable Regatta is now even bigger, with the ability to paddle down not only the Yarra but also the Maribyrnong River.
That means more than 4,000 people will be jumping in inflatable dinghies and paddling down one of Melbourne's rivers in February 2020. You can paddle solo or bring a friend in a two-person boat. Tickets include rental of boats, oars and life jackets. The course is roughly two kilometres long and food trucks, bars, market stalls and music await salty seadogs at the finish line. The after party looks just as fun as the actual event, too. The line-up includes Karate Boogaloo, Surprise Chef and DJ Joey Lightbulb.
If you want to sail down the Yarra you'll be casting off on Saturday, February 1 from Yarra Bank Reserve in Hawthorn, while westside sailors will depart from Footscray Rowing Club on Saturday, February 29.
The last time the Inflatable Regatta was held, in 2018, there were 2,000 able seamen navigating their way down the Yarra. With two rivers now open for boating, the event is going to be even bigger. Ahoy!
Details
Best selling Time Out Offers