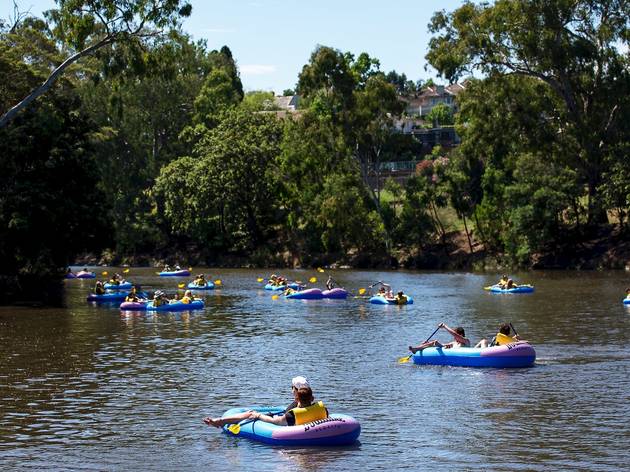 1/20
Photograph: Supplied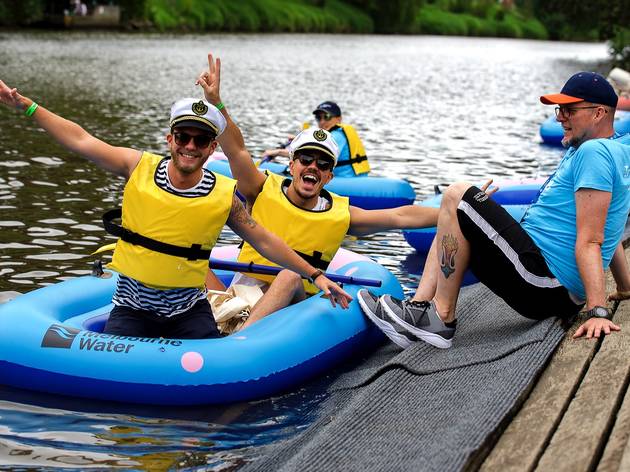 2/20
Photograph: Supplied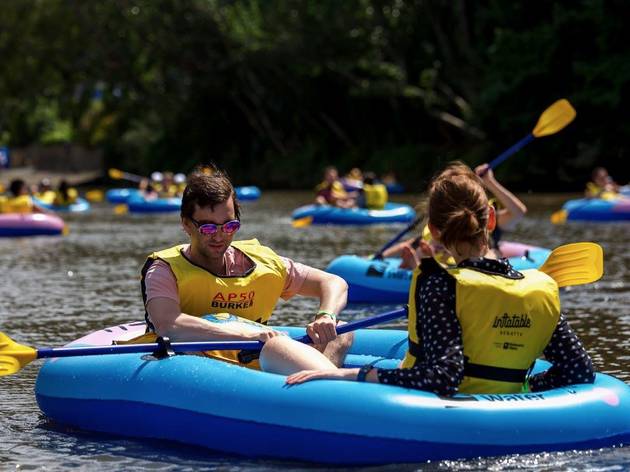 3/20
Photograph: Supplied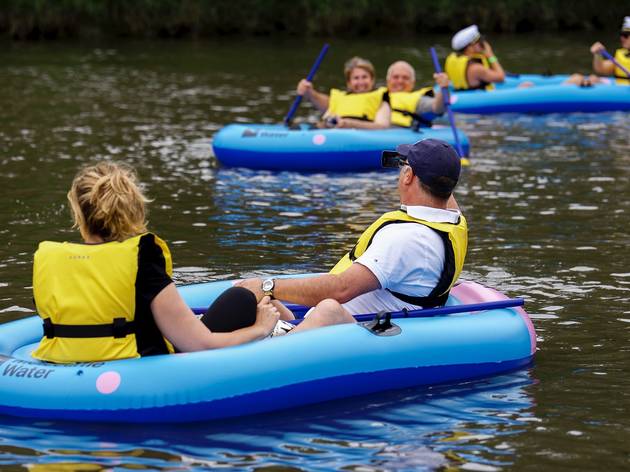 4/20
Photograph: Supplied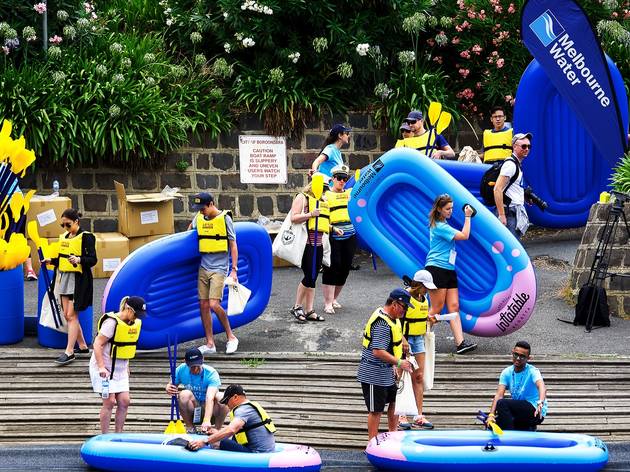 5/20
Photograph: Supplied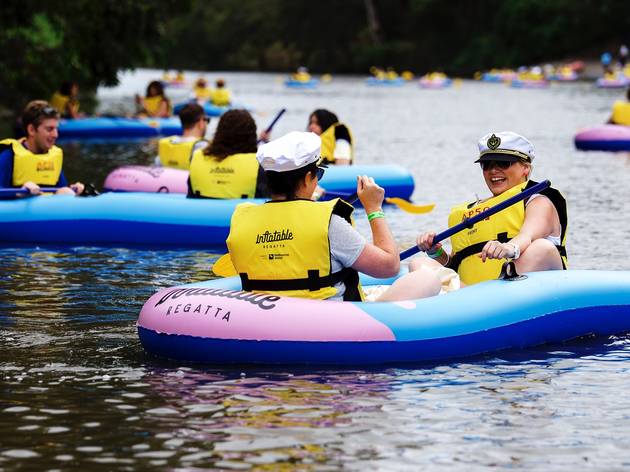 6/20
Photograph: Supplied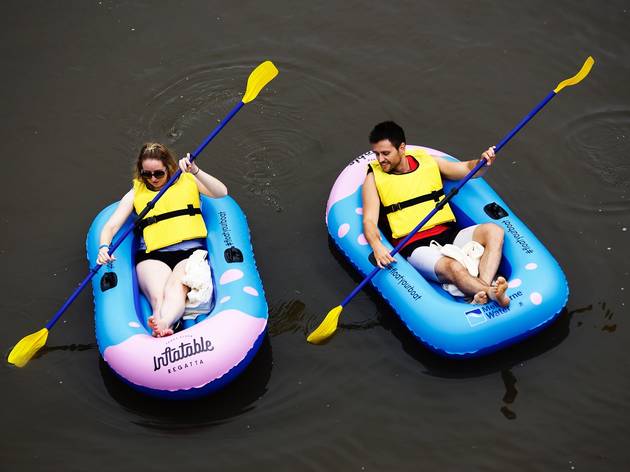 7/20
Photograph: Supplied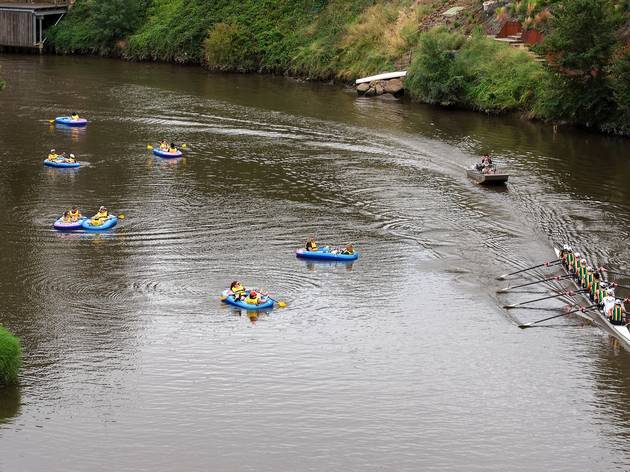 8/20
Photograph: Supplied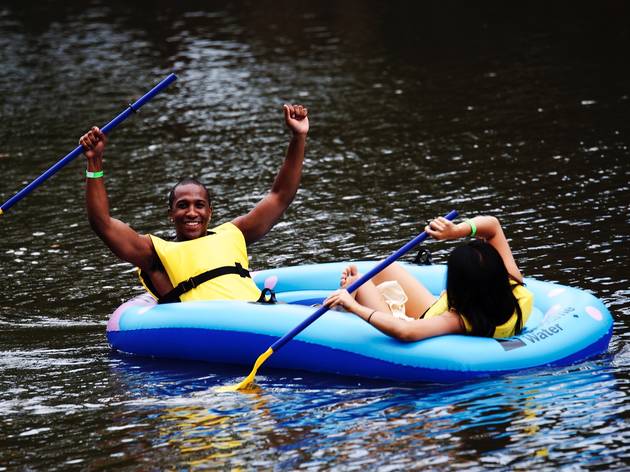 9/20
Photograph: Supplied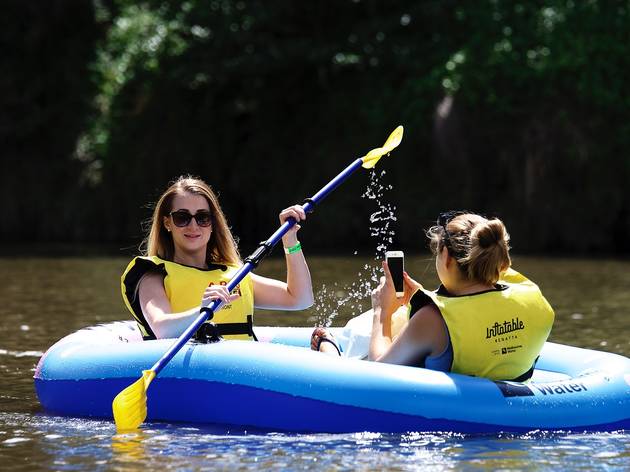 10/20
Photograph: Supplied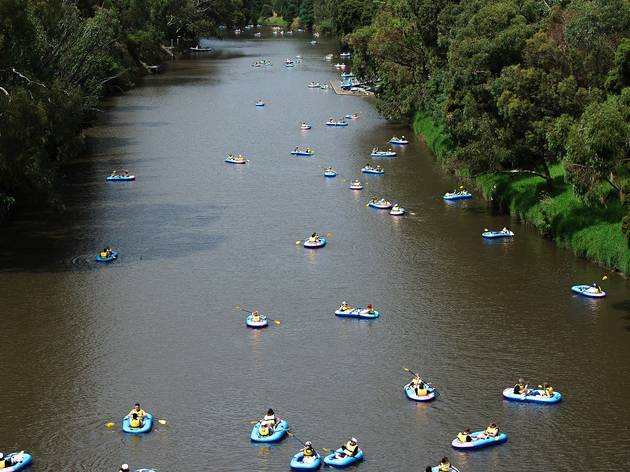 11/20
Photograph: Supplied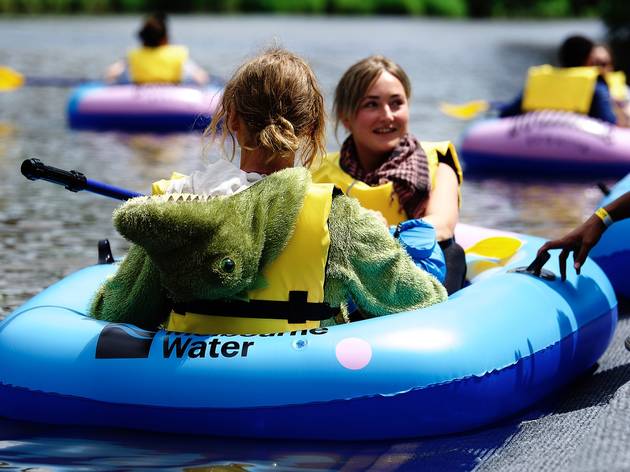 12/20
Photograph: Supplied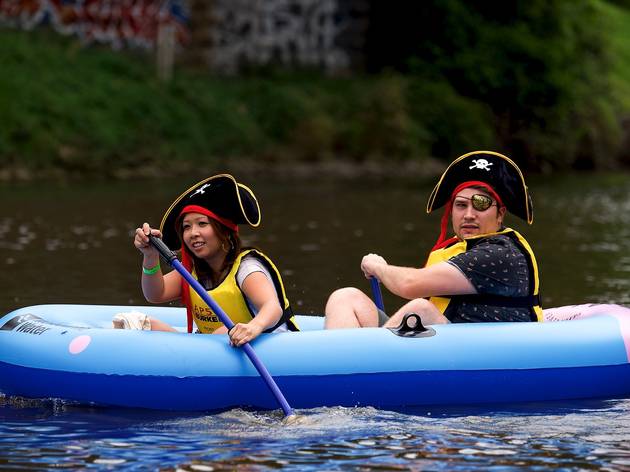 13/20
Photograph: Supplied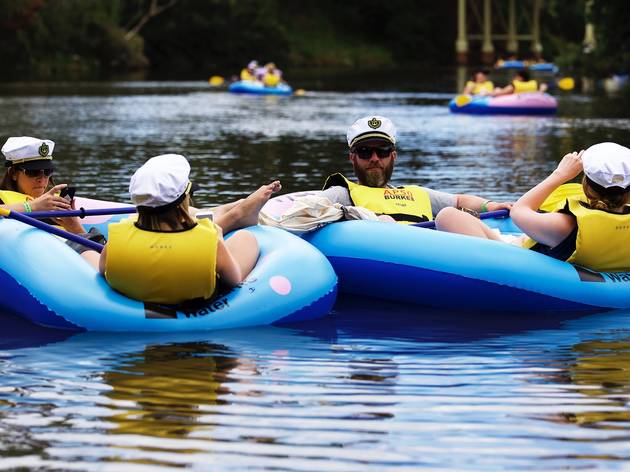 14/20
Photograph: Supplied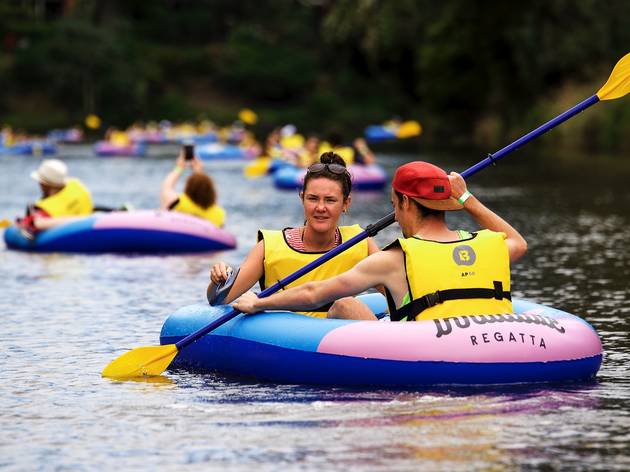 15/20
Photograph: Supplied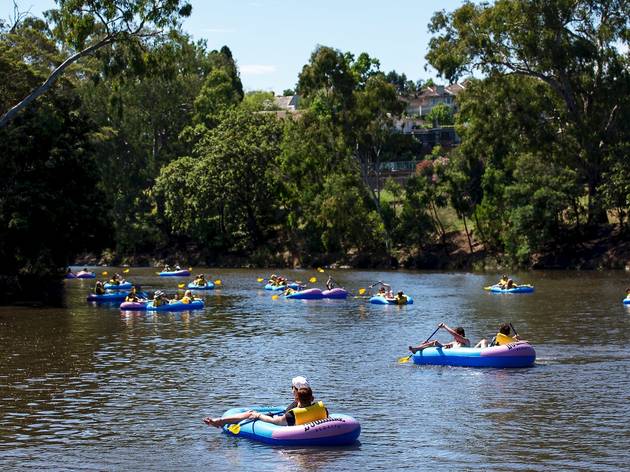 16/20
Photograph: Supplied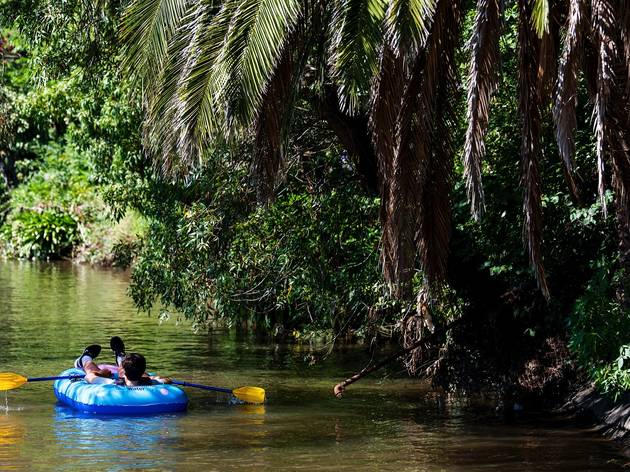 17/20
Photograph: Supplied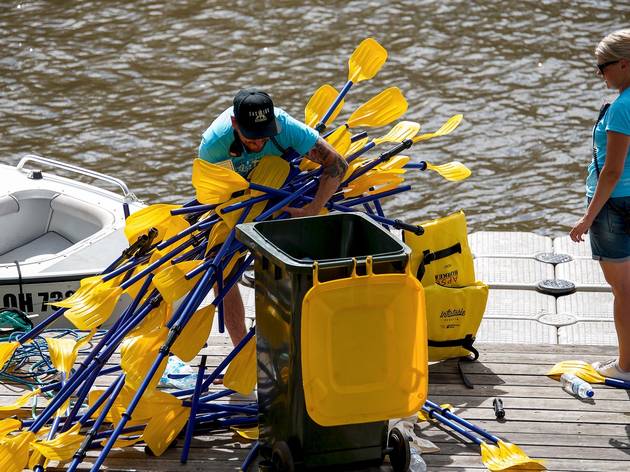 18/20
Photograph: Supplied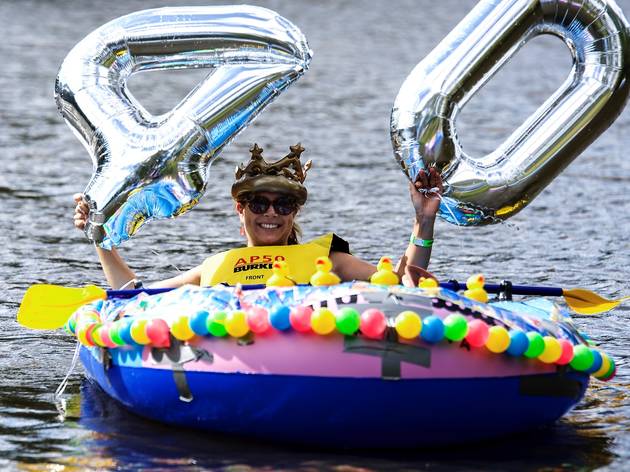 19/20
Photograph: Supplied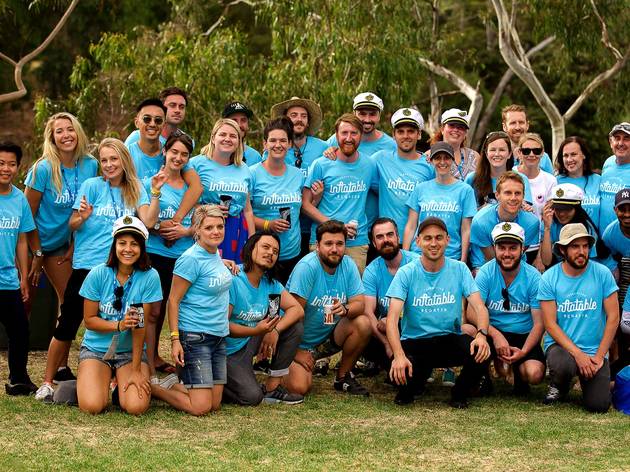 20/20
Photograph: Supplied
If a cruise down the Yarra River floats your boat, we've got just the thing
UPDATE 2/2/2018: Due to shipping delays, the Inflatable Regatta has been pushed back until Saturday February 24. Read more here.
Strap on your best boat shoes and channel your inner seaman for the return of the Inflatable Regatta. The annual pilgrimage of the inflatable boats down the Yarra River is back on Saturday February 24, 2018.
A whopping 1,500 one and two-seater boats will lazily sail down the Yarra starting from the Yarra Bank Reserve. The dinghies will embark on their short run down the river throughout the day between 9.30am and 6pm, and your journey will be soundtracked by live music from a riverside stage. If you're not into rowing, you can watch all the action from the banks.
The Inflatable Regatta has been vocal in its support of returning the Yarra River to its former glory, having teamed up with Melbourne Water in the past to help clean up the Yarra. This year, the entire event is going plastic water bottle free. Punters are encouraged to bring a refillable water bottle (along with all their other necessities) and fill it up at the water cart.
Register your interest via the website and take your pick of either a one-person or two person boat. The best part? If you'd like to keep your boat and oars, it'll only cost you $10.
Rating Breakdown
5 star:

3

4 star:

0

3 star:

0

2 star:

0

1 star:

0
This will be our first year. I can't wait either 🙂
Hi! I organise Inflatable Regatta with a couple of others. If you have any questions feel free to get in touch!
courtney@inflatableregatta.com
Hope to see you there!