Jamaican Music and Food Festival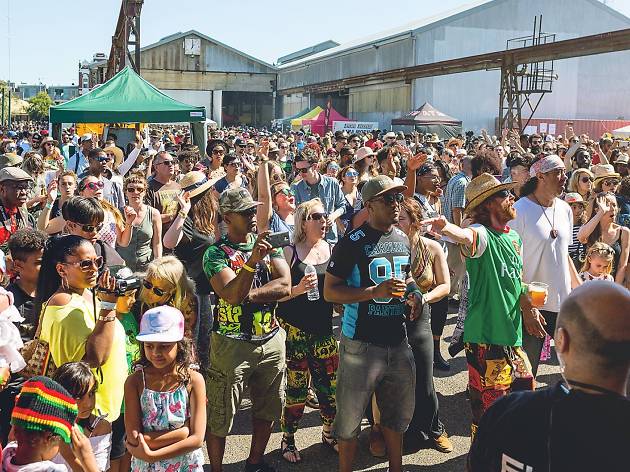 Head to Seaworks for your fill of reggae and a Jamaican feast
Four stages across the Jamaican Music and Food Festival will showcase a line-up of reggae, dancehall, ska, roots, and dub music while Jamaican street food sizzles away from food trucks and street food vendors. Soak up the sun and take in the atmosphere while you experience the true Jamaican spirit in Melbourne.
There is no better way to get there than aboard the multi-level showboat Lady Cutler, which will leave from Docklands and take festival-goers straight to Williamstown.
Acts will include Heartical Hi-Fi, Reggae Queens, Parly B, Systa BB, DJ Yuki, Mitch Tambo, Jessie I and Mohair Slim, Burn-City Queenz, The 4'20 Sound and DJ Lady Erica, who is Usain Bolt's cousin.
For food and drink, think Red Stripe beer and rum punch, jerk wings, goat curry, curries and coconuts.