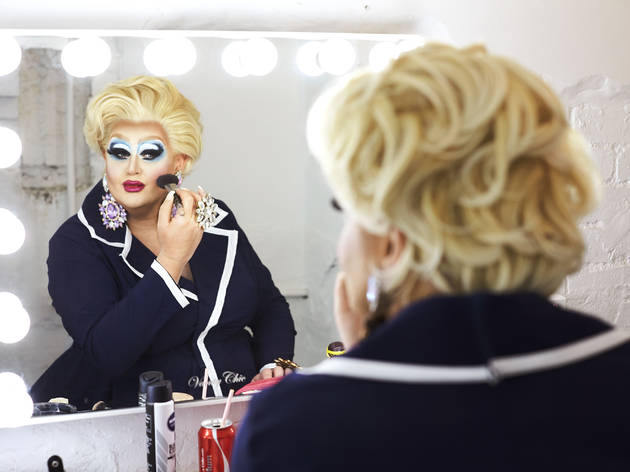 1/2
Photograph: Supplied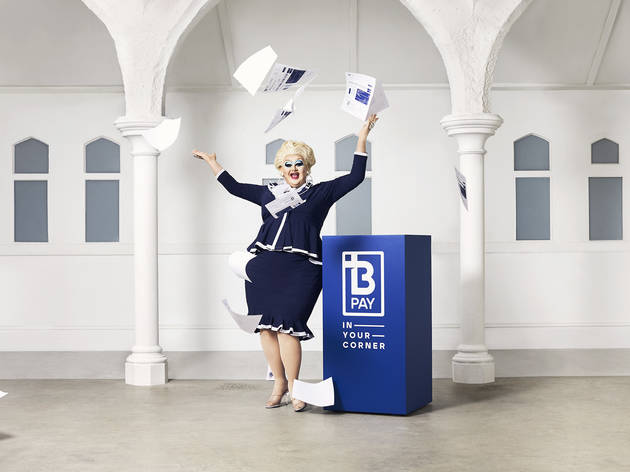 2/2
Photograph: Supplied
Learn how to manage bills from your couch in under two minutes and help charity while you're at it
BPAY® have released a fun tutorial video featuring the glamorous Leasa Mann to show you how it's done
When the pandemic first hit our shores this year drag queen Leasa Mann wanted to do something to help. She put a call-out on her social media offering to pay the bills of those who were hit financially. She realised how quick and easy using BPAY made the whole process, with the bonus of the payment method's confidentiality, giving the recipients of Leasa's generosity an added sense of security. Since then, BPAY and Leasa have joined forces to help us all get better at paying our bills without fuss or stress, and they're rustling up some serious coin for charity while they're at it*.
BPAY is an easy and secure way to pay your bills from your mobile or internet banking service that lets you stay in control of your payments. Over 45,000 businesses in Australia use it for their customers, and BPAY makes it as convenient as possible for you to pay directly from whatever device you use, organising all your banking stuff without having to leave your couch or pause your latest TV binge.
Realising that many Australians weren't totally across how it all works, BPAY created a super jazzy and very fun video tutorial with Leasa Mann to take you through some of the features in under two minutes. Watch Leasa add some glamour to BPAY's pillars: convenience, ease, security and flexibility. And, for every unique, completed view the tutorial vid received, BPAY promised to donate $1 to charity (the wonderful First Nations Foundation's My Money Dream initiative), up to a maximum of $30,000. The video has already racked up over thirty thousand views, leading BPAY to extend the donation cap to forty thousand!

So there you have it folks: you can learn more about paying your bills in the most edu-taining way and know your video-watching time is leading to money going to a very deserving charity. What are you waiting for? Check out BPAY's tutorial featuring Leasa Mann below and read more about all the good stuff BPAY can help you with here or contact your bank.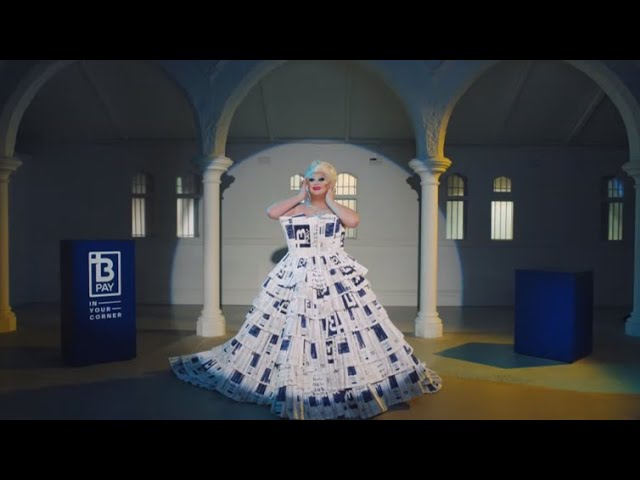 *For each unique, completed view of the 'Get Better at Bills with BPAY' tutorial, BPAY will donate $1 to First Nations Foundation's My Money Dream initiative – an online training program designed to increase financial wellbeing for Indigenous Australians – up to a maximum of $40,000.
The BPAY Scheme is managed by BPAY Pty Ltd. BPAY payments are offered by over 150 BPAY Scheme members. When you use BPAY the BPAY Scheme is paid fees related to processing costs and BPAY Scheme membership. Contact your financial institution to see if it offers BPAY and to get the terms and conditions. Any financial product advice provided by BPAY Pty Ltd in relation to BPAY payment products is general advice only and has been prepared without taking into account your objectives, financial situation or needs. Before acting on such advice you should review the Product Disclosure Statement and consider whether BPAY payment products are appropriate for your personal cicumstances.