Marcus Westbury on urban renewal in Melbourne
Urban renewal expert Marcus Westbury is on the forefront of city regeneration projects, including a major development in Collingwood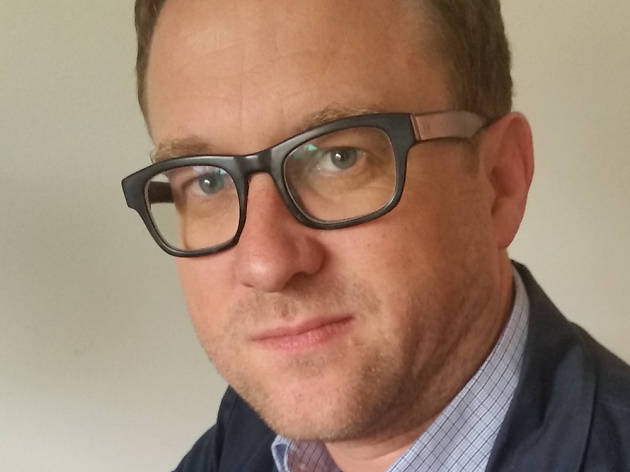 Marcus Westbury's home town is Newcastle, New South Wales. He'd always had his heart set on setting up a hole-in-the-wall-bar there, Melbourne style, but by the time the prohibitive liquor licensing laws were relaxed, the town's nightlife had all but died. Not for the first (or indeed the last) time, Westbury deferred his plans and set about to bring some lifeblood back into the ailing district under the banner of Renew Newcastle. And it worked – just a few years later, Newcastle was thriving and Lonely Planet pegged it as one of the top ten must-see cities in the world.
Since then, Westbury has run a number of arts festivals (including Next Wave Festival), written a book called Creating Cities about his experience and has had a hand in many urban regeneration projects. Most recently, he has been appointed as the CEO for Collingwood's Contemporary Art Precinct facelift. The three-year project – which will transform the site on the former Collingwood Tech grounds – is underway. Like the regeneration of the Abbotsford Convent, it's set to become a creative and cultural hub.
"My obsession is how cities operate," he says. "Ideally, my vision for the city would be that it would be possible for all people to have access to it, be a part of it and that it would support a huge variety of activities".
In his view, Melbourne's got great "bones" – for instance, unlike other cities, it has preserved a lot of its historic architecture and kooky spaces, giving rise to Melbourne's glorious lane-way culture.
On the problematic side, there's the encroachment of CBD dwellers. "We want the CBD to be creative and vibrant," he says. "But as it becomes more popular, and more people live in the city, real estate becomes increasingly expensive and it squeezes out the type of activities that drew people to the city in the first place."
---
Melbourne's key urban renewal projects
Fisherman's Bend
Tucked away behind the docks and near the start of the Westgate Bridge, Fisherman's Bend has always been a vexed proposition – renewal has been on and off the cards for years. This time, it's happening for sure with 455 hectares set to be transformed from an industrial wasteland to a city slicker's haven.
Melbourne Quarter
Cities like New York have verdant strips above ground level and now, thanks to Lend Lease, Melbourne's set to get its own Skypark just across the road from Southern Cross Station. Set to open in 2018, the Skypark will occupy 25 per cent of the Melbourne Quarter, the balance being dedicated to commercial, retail and residential premises.