Old Melbourne Gaol Ghost Tour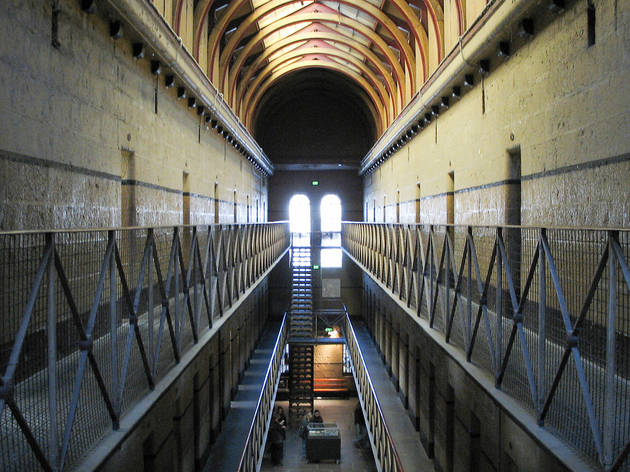 Time Out says
Explore the gaol after dark and discover the spirits who never left
The Old Melbourne Gaol closed in 1929, but by then there had already been more than 130 hangings in its 80-odd years of operation. The site housed some of Australia's most notorious criminals as well as prisoners who were unlucky enough to be caught up in the period's punitive justice system. And that means there are plenty of former residents at the gaol who never "moved on".
The Old Melbourne Gaol's 'Ghosts? What Ghosts!' tour takes a group of intrepid guests through the gaol after hours. As you walk through the gaol in the semi-darkness you'll be told about some of the most spooky sightings that have been witnessed, as well as see photos taken of suspected ghosts. Both staff and visitors at the gaol have had unusual things happen to them within the prison walls, and anyone who values their life should stay away from cell 17 – the gaol's most haunted room.
Guests also get roughly ten minutes to explore the gaol with the lights on at the end of the tour. Arrive at 8.15pm for an 8.30pm start.
Details
Best selling Time Out Offers