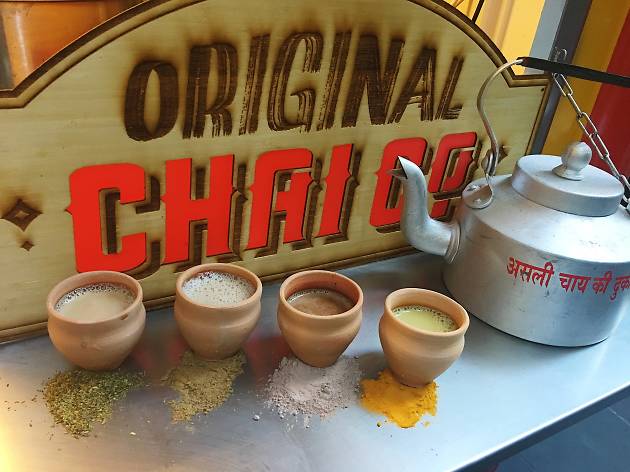 You've got to chai Melbourne's hottest beverage truck
As the mercury in Melbourne continues to drop, we're always on the hunt to find the best ways to warm up in the city. Thankfully we can add Australia's first chai van to our list.
The Original Chai Co is the all about delivering an authentic and aromatic cup of chai – so no lattes, saccharine syrups or sticky mixes here – it's all about using a traditional blended masala spice mix. The founders are husband and wife team Apoorv and Gauri, who grew up in India before moving to Melbourne. They looked but were unable to find a true cup of chai in the city, so the pair set out to recreate the comforting taste of home from their mother's recipes. The result is a naturally sweet mix of black tea leaves, ginger, cardamom and milk, which is brewed like a traditional tea.
So you can get a taste for this classic Indian pick-me-up, they've opened a colourful pop-up van that is pouring hot cuppas each Monday through Friday. You can choose from masala chai in the morning, and in the afternoon there are chocolate or turmeric blends starting at $4. They also do cute take-home tins for $15 and sell traditional clay cups. You'll find the van parked at Melbourne Central's Knox Lane near Boost Juice from 7.30am-5.30pm.