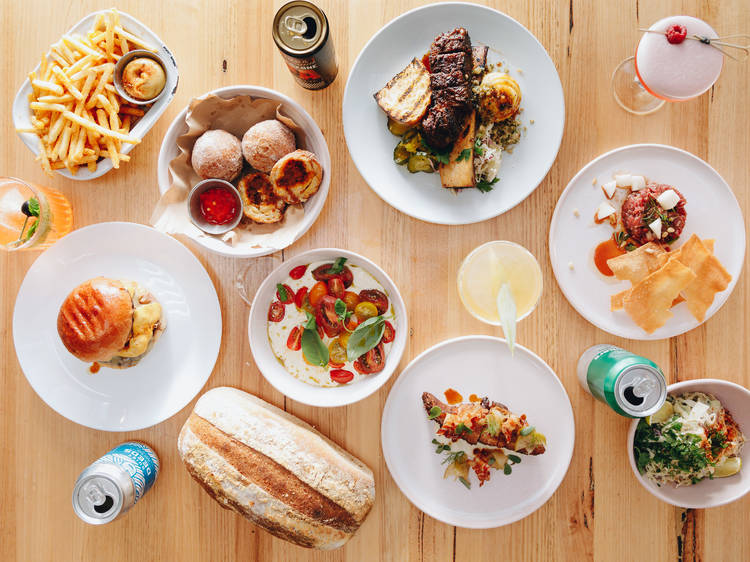 Photograph: Jake Roden/Supplied
Eat
You can't come to Preston without eating Chinese. The hard part will be choosing between Sichuan-style noodles at Tina's Noodle Kitchen (352 High St) (if you like it hot, definitely try the signature spicy soup), traditional Cantonese BBQ at C-Culture (437 High St) (the duck is obviously delicious but the beef and fried egg noodles are also spectacular) or classic yum cha at the comfortingly traditional and OTT Gold Leaf (419 High St).
For more contemporary fare, Chumanchu (2/4 Gilbert Rd) is spacious, elegant yet relaxed modern Vietnamese. While the pho is fantastic, the team also do a breakfast scrambled egg roti wrap with lap cheong you will fantasise about. Dexter (456 High St) has a no-rules approach to American slow-smoked barbecue and famous hot meat doughnuts. Sonny's Bottega (647 Plenty Rd) is a stylish prosecco bar and Italian eatery that wouldn't look out of place in the leafy streets of Carlton North.
Want to grab something to go or have it delivered? This Borderland (208 Tyler St) is an American-style diner where the team are welcoming and the moreish comfort of their poutine will soon have you returning. Maharaja (560 High St) offers a quintessentially Indian technicolour dine-in experience but also quality, reliable home delivery. And although it's not the most modern pizza offering in town (for that head to Dexter's adjacent companion, Takeaway Pizza, for American style pizza and craft beer) Enzo's Pizzeria (201 High St) has just the right balance of gourmet and classic pizzas – because sometimes you just want that nostalgic crunch of shredded ham.