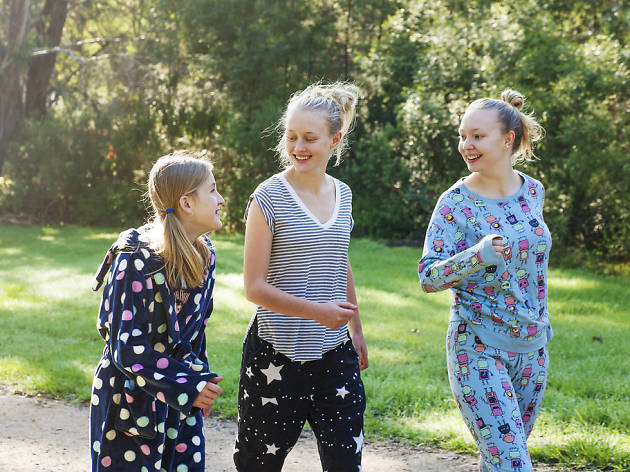 Time Out says
Roll straight out of bed, and go for a run (without having to get changed)
Daylight savings has kicked off and the sun is finally reemerging. While we're slowly coming out of hibernation, it's time to get fit and having fun doing it. Let the Pyjama Fun Run in Carlton be your first step to a healthy sleep.
Registrations open at 8am on the day and you can register to run 9.6km or walk/run 3.2km around the beautiful Princess Park in your cutest, snazziest pyjamas. The first event commences at 10.30am and we know you won't be late because it'll take you literally two seconds to get ready and out the door.
In today's hustle and bustle, our schedules are getting busier and sleep deprivation is on the rise and affecting up to 45 per cent of adults and 40 per cent of children and adolescents. I mean, we all need sleep, but most of us just aren't getting enough. Lack of sleep is leading to a range of disorders affecting many aspects of our daily lives and this fun run is aiming to help change that.
All the funds raised through your registration and fundraising page will support the Monash Health, Lung and Sleep department. Funds raised will help purchase special machines to combat sleep apnoea, and support research projects to better understand and promote sleep health.
So come along to this fun event in your most fabulous nightie – just don't come naked if that's how you like to sleep ¯\_(ツ)_/¯.
Details
Best selling Time Out Offers