Rally for Marriage Equality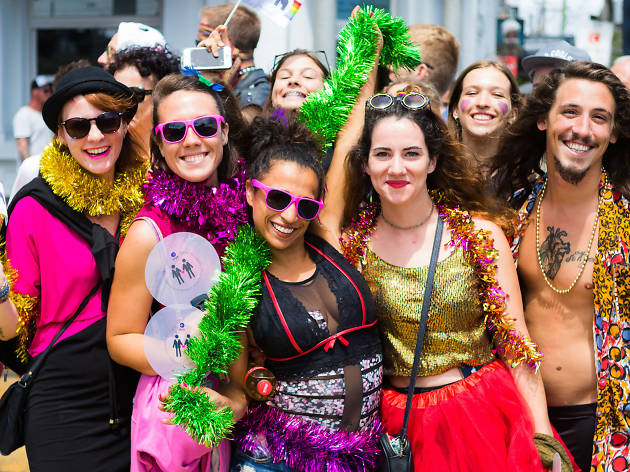 Join your fellow Melburnians to make your voice heard ahead of the marriage equality plebiscite
With the marriage equality plebiscite looming, there's never been a more important time to stand up in support of equal rights for LGBTIQA Australias. This Saturday, August 26, the Equal Love campaign and the Victorian Greens have banded together to organise a huge rally, kicking off at the State Library of Victoria at 1pm.
Naturally, everyone is welcome, so whether you're a LGBTIQA person directly impacted by the discrimination currently enshrined in the Australian Marriage Act or you're an ally, this is the perfect chance to show the country and the government that you'll be voting yes for equality in the upcoming postal vote.
This could be the biggest marriage equality rally yet, so it's a great opportunity to dress up in your most colourful garb, make banners and get ready to chant.
If you haven't yet heard, the Melbourne City Council has declared its support for marriage equality by lighting the Melbourne Town Hall in rainbow colours and putting up pro-marriage equality signage in the CBD.