Revolutions: Records and Rebels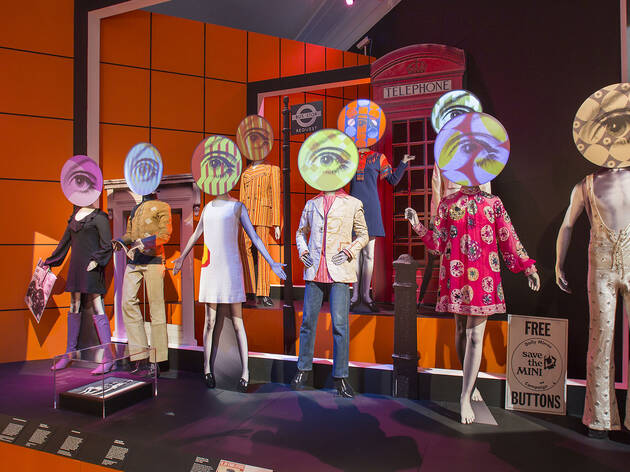 1/8
Photograph: Lucy Hawes
Revolution exhibition photography 06-09-2016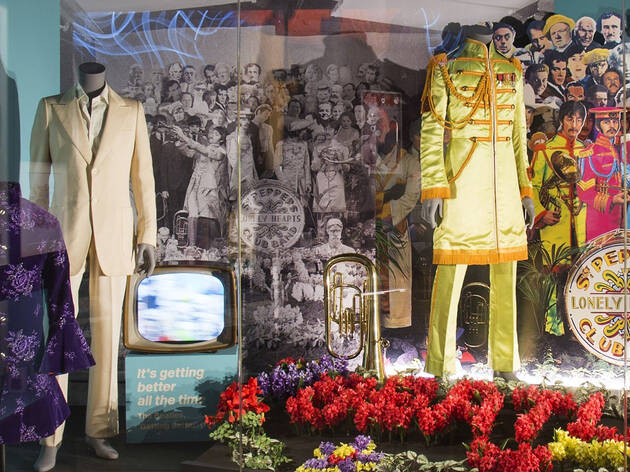 2/8
Photograph: Lucy Hawes
Revolution exhibition photography 06-09-2016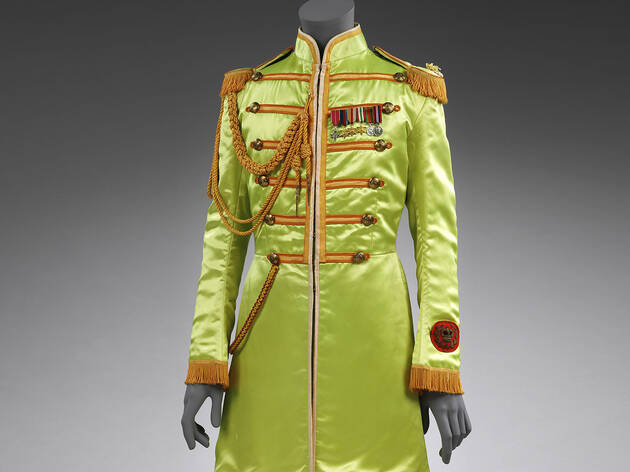 3/8
Photograph: Supplied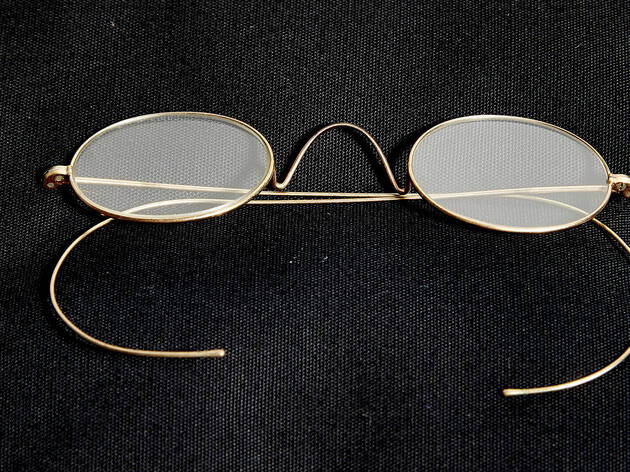 4/8
Photograph: Benjamin Healley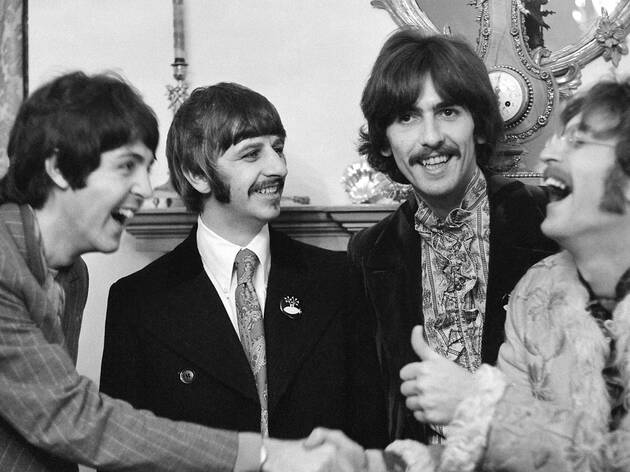 5/8
Photograph: Supplied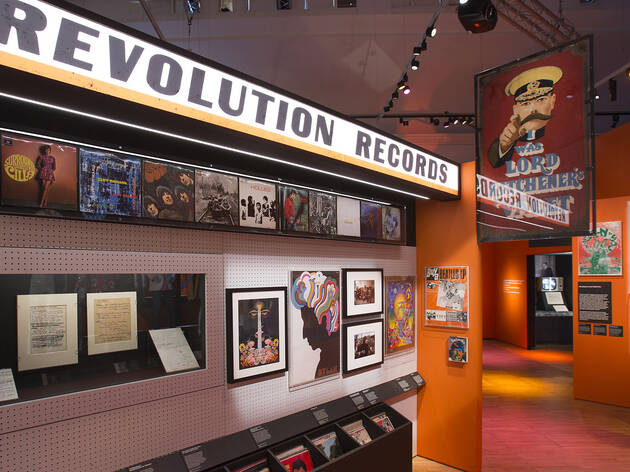 6/8
Photograph: Lucy Hawes
Revolution exhibition photography 06-09-2016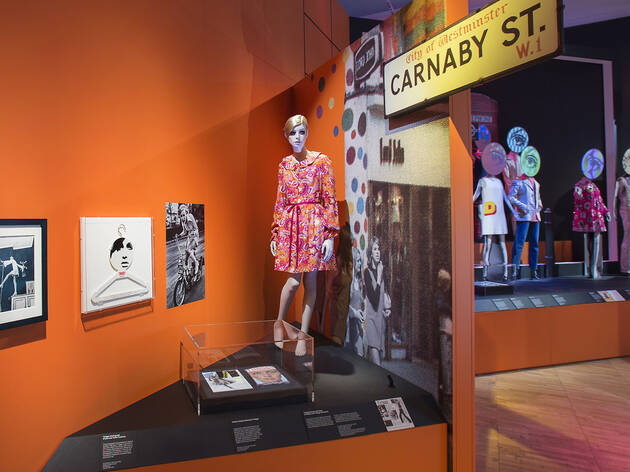 7/8
Photograph: Lucy Hawes
Revolution exhibition photography 06-09-2016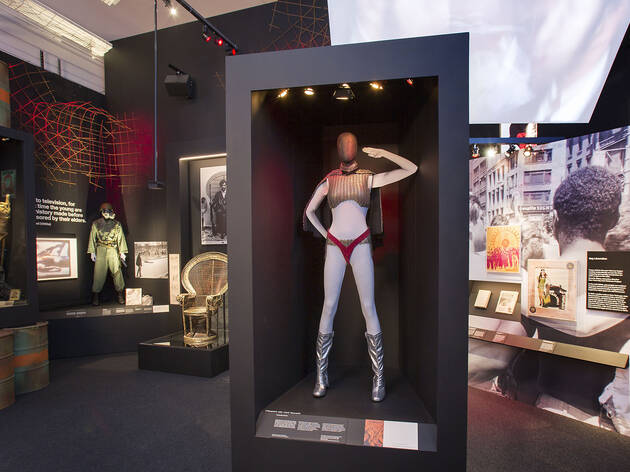 8/8
Photograph: Lucy Hawes
Revolution exhibition photography 06-09-2016
Time Out says
This exhibition focuses on five years in the 1960s that changed the world forever
There might never be another time in western history like the late 1960s. It was a time of the Beatles, the Who, the Rolling Stones, revolutions, civil rights, social justice and monumental change.
This exhibition comes from London's Victoria and Albert Museum and includes more than 500 objects. Highlights include John Lennon's real-life glasses and the uniform he wore on the cover of Sgt. Pepper's Lonely Hearts Club Band, handwritten lyrics for "Lucy in the Sky with Diamonds", Mick Jagger's stage costume and a guitar the Who's Pete Townshend once smashed on stage.
The handwritten lyrics to 'Revolution' show an insight into Lennon's songwriting process, with words that rhyme with 'revolution' scribbled down the left side of the page ('constitution', 'institution', 'revelation', 'dissolution', confusion', 'intrusion'...).
It's not just objects, either. Seinheiser has developed a sound experience throughout the exhibition using film and video footage of the voices of the era. Visitors are given a headset when they enter the exhibition, and the soundtrack changes depending on where in the exhibition they are. One room is devoted to Woodstock, and headphones are taken off in here – video and audio of the festival have been cut together to create an immersive experience.
It took more than two years to put together the exhibition, which has also toured in Montreal and Brussels. Visitors can't help but draw parallels from the turbulent times of the 1960s to the current political climate in places like the US and UK. Victoria Broackes, senior curator at the V&A who co-curated this exhibition, says it was never about just the past.
"Always the ambition was for the show to be related to how we live now," she says. Although she points out that protestors are taking to the streets to protest against injustice, she says something is missing. "What you don't get now is that sense of optimism, that the world is good and could be better. Now we have the sense that the world could be getting worse."
But she says the exhibition has a profound effect on visitors, particularly younger people. "The people we found were most passionate about it were people in their twenties who really want to change the world."
Details
Best selling Time Out Offers