Rice Paper Scissors Winter Yum Cha Sessions
1/3
Photograph: Supplied
2/3
Photograph: Supplied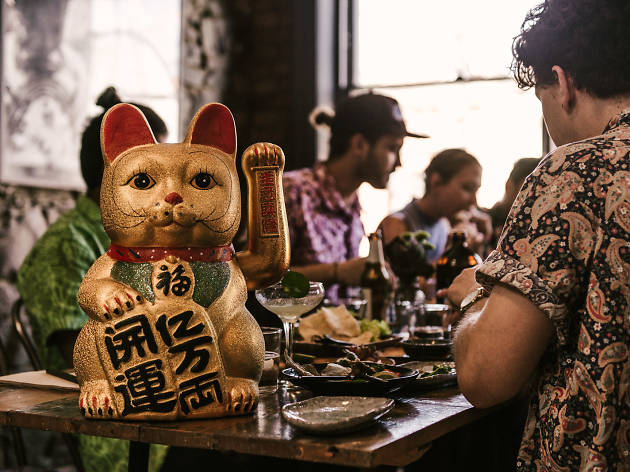 3/3
Photograph: Supplied
Saddle up to this Fitzroy fave for some warming winter yum cha
Fitzroy's Rice Paper Scissor has always made a point of creating dishes that are easily shareable, but this winter, it has gone one step ahead by hosting three excellent yum cha sessions.
The first is Cool Story Bro! over June 16 and 17. A celebration of the Rice Paper Scissors story, this weekend yum cha session will include classics from the RPS cookbook. You'll even be able to grab a copy of the cookbook for $10 off.
Second, say happy birthday to Rice Paper Scissors with its Birthday Bash on July 14 and 15. The restaurant will be celebrating this huge milestone with a big old-fashioned party and will be shovelling out classic Asian dishes and plenty more goodies.
The last will be a super fun Chef's Selection session on August 11 and 12. The final yum cha of the season will put talented chef Jayke on centre stage, showing off a series of fine dishes from his personal menu.
These events are notoriously a lot of fun, with a range of new dishes and concepts getting a look in. Yum cha sessions run during lunch on Saturdays and Sundays, with two dedicated sittings: noon-2pm and 2.30-4.30pm. Prices are $55 per person. Bookings are imperative and can be made using the Buy Tickets button above.