Small Time Criminals: Bank Job escape room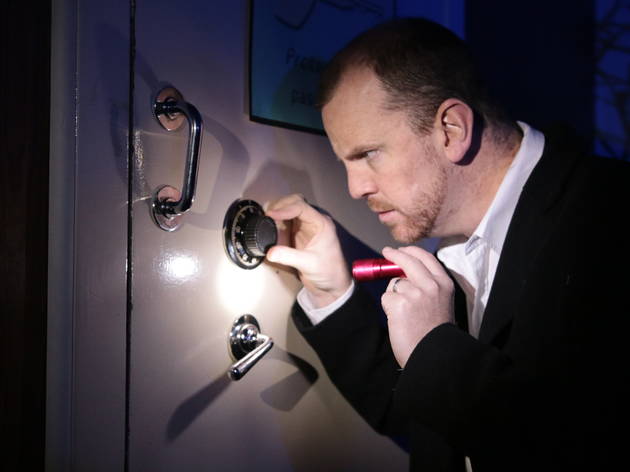 Find out what it's like to rob a bank without threat of going to the clink
It was only matter of time before Pop Up Playground, makers of immersive live games, would turn their hand to escape rooms. Theirs is called 'Small Time Criminals', where the aim is to rob a bank and escape with booty without being sprung by the security guards patrolling the site. Much like a criminal getting roped into a robbery, the location is secret and is only revealed once you book.
Got your best Michael Caine impression down? Good. On the day of the job, the first thing we do is synchronise our watches. Our inside contact (a spiv called Sparrow) buzzes us in to the "bank" (a former bank premises, which adds to the authenticity). There's no fannying around – Sparrow outlines the brief in urgent and hushed tones, equips us with torches, a duffel bag and a walkie talkie and sends us packing.
We have one hour to retrieve the loot. We're given instructions to retrieve one specific item, but are otherwise left to sack the bank at will. However, in order to do so we need to locate and crack codes, find keys, unravel mysteries, break a safe and sift out the clues from the red herrings. Our contact gives us a heads-up when security is coming, a threat which makes the experience all the more nerve-racking.
We're making good headway – at least two of our party were sketchy in their youth and are (alarmingly) adept when it comes to breaking and entering. We hold our collective breath and sneak passed a sleeping guard before we're home and hosed. We rendezvous with our contact to tally up the spoils – we've made a mint.
Venue name:
Small Time Criminals: Bank Job escape room
Contact:
Address:
Around Melbourne
Melbourne
3000

Opening hours:
11am-7.30pm Thu-Sun
Price:
$150-$240