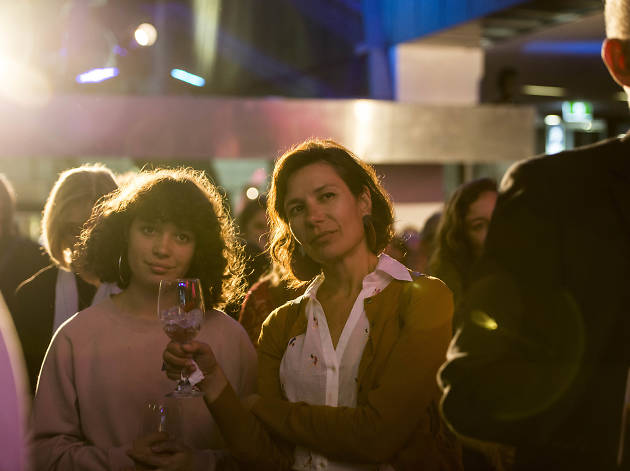 1/3
Photograph: Phoebe Powell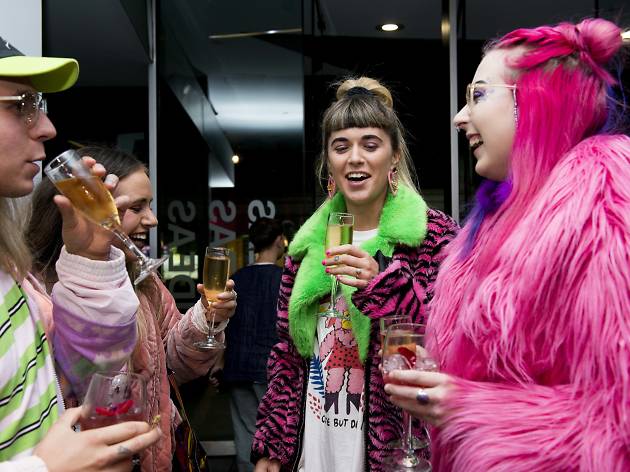 2/3
Photograph: Phoebe Powell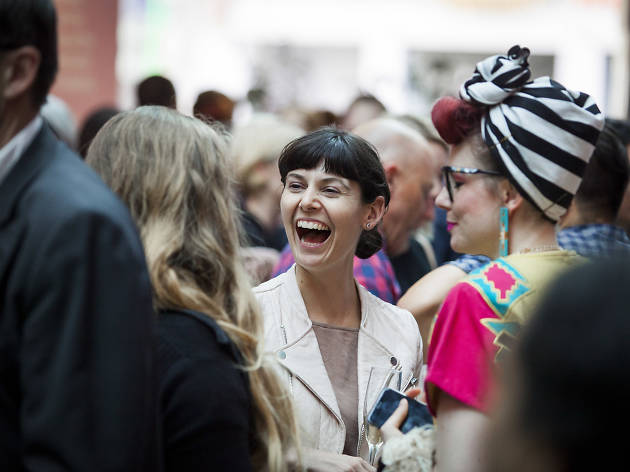 3/3
Photograph: Phoebe Powell
Experience ACMI's Wonderland exhibition with DJs, live performances and cocktails – and without the children
ACMI's temporary winter exhibition Wonderland is a tumble down the rabbit hole. It celebrates Alice in Wonderland in all her forms, from Lewis Carroll's original work through to various film and stage adaptations and her representation in popular music and culture.
It is highly interactive, with each visitor given a map to be guided through the exhibition by a character from the book. Starting your journey through Wonderland means descending through the very trippy entrance and choosing a door, Alice-style, that is the right size for you.
But it can be hard to spend enough time interacting with the exhibition when you're surrounded by school groups and kids on school holidays. Enter Wonderland Late Nights, which runs Friday nights throughout the exhibition and gives you a way to experience Wonderland in a whole new way.
Wonderland Late Nights will feature DJs and bands, along with cocktails, so you can sip and shimmy your way through Alice's journey from page to screen. Some performers will include visual art as well, to enhance your experience even further. Artists performing at Wonderland Late Nights include Liars, Cool Room and Thelma Plum.