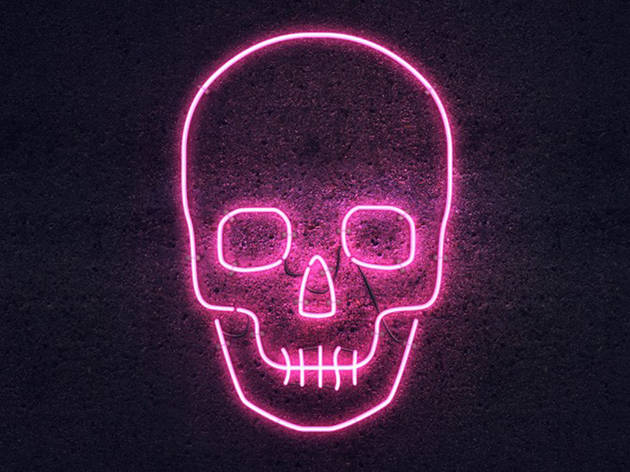 The Art Gallery of Ballarat's spring exhibition turns its mind to the cycle of life, exploring the depiction of the 'skull' in art and pop culture
From memento mori to icon of the macabre and symbol of rebellion, Romancing the Skull explores the depiction of the skull in art, from the middle ages to the present.
At one of end of the spectrum is a rare copy of the Nuremberg Chronicle (one of the first printed books, from 1493) featuring an early Danse Macabre (Dance of Death) depiction; at the other end is Orbital Vanitas, a virtual reality work by Australian artist Shaun Gladwell that puts the viewer inside a huge skull as it orbits the earth. Premiering at the Sundance Film Festival in January 2017, this is the first time the work will be seen in Australia.
Other highlights include a set of satirical 'calaveras' (or skeleton) prints by 19th century Mexican illustrator José Guadalupe Posada, and specially commissioned works by Fiona Hall (whose installation Wrong Way Time was commissioned for the Australian Pavilion at the 2015 Venice Biennale) and Kamilaroi artist Reko Rennie.
Romancing the Skull also includes works by contemporary Australian artists Sam Jinks, Rona Green, Ben Quilty and Sally Smart.

Remember to book your ticket to the Orbital Vanitas virtual reality experience when you book your exhibition tickets; it's free with your entry to Romancing the Skull, but it is essential to book a timed ticket to experience this work.