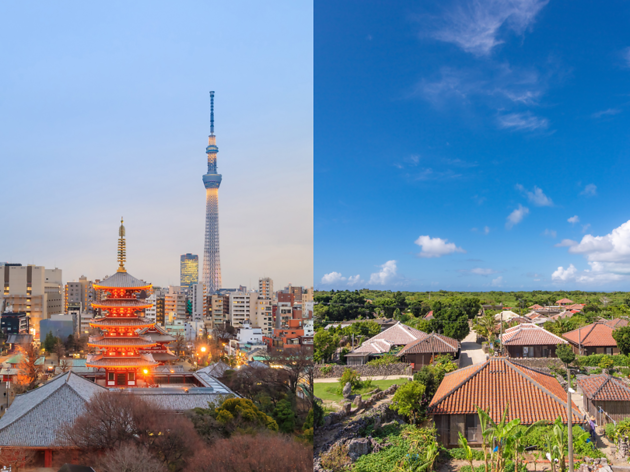 Where to eat in Tokyo and Okinawa
Planning a trip to Tokyo? Pair it with a visit to Okinawa – Japan's relaxing tropical prefecture – and find the route to happiness
Tokyo is the gastronomic capital of the world, with more restaurants and foodie options than you can shake a stick at. From gutsy ramen to impeccable sushi and fine dining, it's impossible to go hungry in this city. There are plenty of chefs in Tokyo who have honed their craft over decades, specialising in only one thing and serving it up to willing customers who often queue for however long it takes to get the best bite. The city has a myriad of different foodie experiences on offer; it would take a lifetime to try them all.
Less than three hours' flight from Tokyo, Okinawa's islands, on the other hand, offer a slice of food culture you wouldn't often see on the mainland. With their simple yet fresh food, always prepared with a whole lot of soul, Okinawans take the maritime and natural bounty and turn it into a proper wholesome cuisine. There are reasons why these islanders have among the longest life expectancy in the world, and diet might just be one of them. Sample both Okinawa's soul food and Tokyo's diverse offerings in one trip, and you'll get a whole new view on Japanese cuisine.
Start planning your trip now with our list of essential experiences in Tokyo and Okinawa.
NB: Business hours and days are subject to change.
Food experiences you must have in Tokyo
Food experiences you must have in Okinawa