There's a reason why a trip to the Grampians hits the top of Australian nature-lovers' bucketlists. It's gorge (well, mountainous if we're going to be literal) and filled with awe-inspiring landscapes. The Grampians National Park is known as Gariwerd to the traditional owners and has a significance to Djab Wurrung and Jardwadjali people, with sacred sites and rock art scattered amongst the wildflowers, waters and craggy formations. The entire Grampians region is perfect for a leisurely road trip with plenty of memorable stops to be had along the way.
We're bringing you guides to our state's wonderous road trips in line with Visit Victoria's 'Stay close, go further' call-to-action. Rediscover all the natural beauty, one-of-a-kind villages, covetable dining experiences and memorable holidays Melbourne and Victoria have to offer. To help you do that, we've designed itineraries perfect for a day trip drive-through or for longer exploration that requires you to pack the boot a little more. Here's what you need to know before you hit the road.
Pick your trip:
Day trip
Meandering through the Grampians can certainly be done in a day if you hit the road at sparrow's fart. And an early start should also give you time to take in a few of the area's sights and bites before heading back to Melbourne. Ararat is just over two hours from Melbourne and has the right amount of country charm and fancy wine culture to make your day trip feel like a mini-holiday. Take in some of the best the region has to offer as you circumnavigate the national park on a staggeringly scenic drive with natural splendour and quaint small villages along the journey.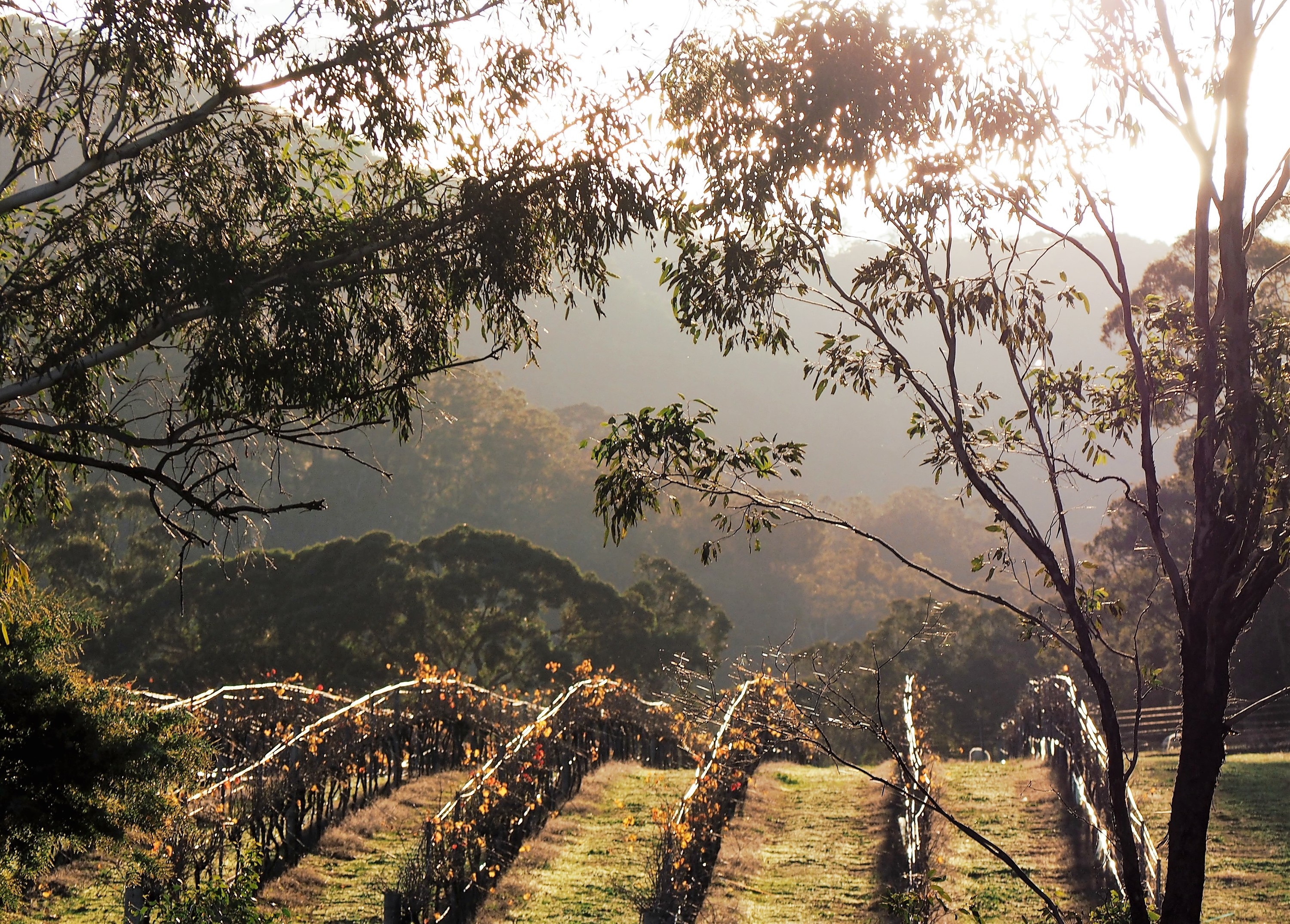 Eat and drink
You can't drive into one of Australia's oldest and richest wine regions without sampling some local drops. Take in the splendour of Mount Cole with a hand-cultivated shiraz from Mountainside Wines. The family-owned vineyard and winery is in a landscape-gobbling locale perfect for enjoying one of their wines (they also specialise in viognier and nebbiolo) or a bespoke picnic plate alfresco.
Continue your trail of beauty with a visit to Mount Langi Ghiran, a picturesque vineyard whose shiraz has been nourished by the rich Grampians soil since 1870. Langi's cellar door is open daily and on weekends you can fill up on local charcuterie and stretch your legs on one of their bikes through the sun-dappled vines.
See and do
Once you've exhausted your capacity for natural splendour you'll find lots of fabulous (and even a bit kooky) things to do. Add some true crime and ghosts to your road trip with a stopover at J Ward in Ararat. Once known as a gaol and then the Batman-esque 'Lunatic Asylum for the Criminally Insane', this building has a lot of stories held within its walls. Tours run most days at times reasonable enough to fit into a day trip itinerary so you can go for a spooky spin around the museum on your way through.
Another destination worthy of a park is the Ararat Gallery Textile Art Museum Australia (TAMA). Operating since the '60s TAMA collects and exhibits craft artefacts and contemporary works from artists working with fabrics and fibres.
Stay a while
Expand your trip with a longer perch in the area by making a base at Halls Gap. The tiny village is located in the heart of the national park making it an ideal spot to drive from and take a deeper dive into all the Grampians has to offer. Staying a while will also mean you get to sample Halls Gap's local brews, dining scene and bush-fringed pubs well into the evening.
Eat and drink
You'll find plenty of ways to get fed and watered in Halls Gap, with offerings ranging from cute rural bakeries to menus stocked with local produce. Stop in at local purveyors of beer Paper Scissors Rock Brew Co. for ever-changing brews, live music and seasonal meals that are designed to be enjoyed with the brewery's frothy fare. All beers are brewed fresh on site and you'll find a core roster of brews on tap alongside experimental flavours like strawberry and kiwi sours.
Drive to a family-friendly bistro fringed by bush, the Halls Gap Hotel. Find a spot on the expansive open verandah or cosy up by the fire and enjoy a glass of local wine or something from their elevated pub-food menu like maple roasted butternut pumpkin or pork belly porchetta.
See and do
Staying in the area longer means you can explore more of the national park, taking in the rock art sites and walking trails of Gariwerd at a leisurely pace. Leave the car at your accommodation for a day and book into Grampians Trike Tours for a different perspective. Perch in open-air comfort on the back of a Boom Mustang Trike and take in some fresh air while you (respectfully) hoon around nature on one or three hour tours.
Stay
Find a pocket of luxury in the wilderness at Icon Central Halls Gap. The secluded property is perfect for romance or a quiet nature getaway for up to two people and beyond being aesthetically-zingy boasts an infrared sauna, a woodfire pizza oven and an oval-shaped spa you can spot passing wallabies from. Recharge from all that driving at this fantasy forest fort that's only a short walk from Halls Gap's main drag.