The best Italian restaurants in Miami for carb-loading right
The best Italian restaurants Miami should be your go-tos for perfectly cooked pasta, crispy pizza and all things sauce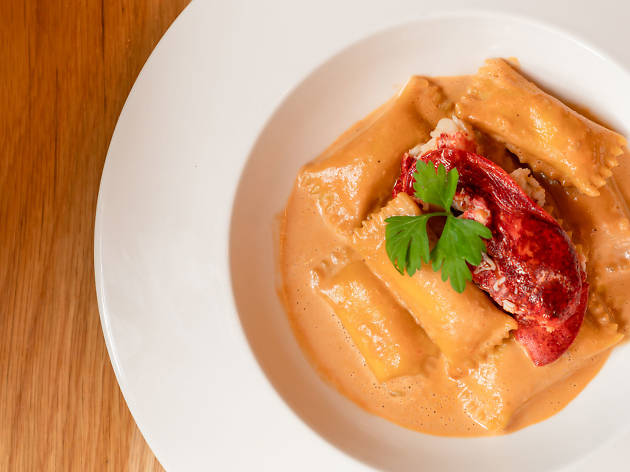 October 2019: Finding good Italian food in Miami is easy, partly because there's really no such thing as bad pizza or pasta. For the great dishes—the kind with sauce so yummy you can't help but slurp your spaghetti or soak up every last bit with bread—you come here. We've added five new restaurants to go to for your Italian food fix: from the casual at Time Out Market Miami to the upscale at Fiola and Le Sirenuse to the communal and innovative at Mi'talia. Mangia!
Ah, pasta. The thing we love most but also the reason we're in a committed relationship with our trainer and just about live in the nearest Miami gym. Though even just a few bites of the carbonara at any of the best Italian restaurants Miami has to offer makes it all worth it. The ristorantes and trattorias that make up our list of Italian restaurants in Miami are known for their delightful, rustic cucinas serving up all the classics, from Miami's best pizza and pasta to fantastic risotto and veal chops. Whether it's cheat day or Wednesday, which seems as good a day as any to tuck into a steaming bowl of carbs, here's where you should go for your next big Italian feast.
A pasta spot we love so much that we welcomed them into Time Out Market
What is it? Chef Giorgio Rapicavoli's Time Out Market eatery serves all the greatest hits from his Coral Gables restaurant, Eating House, and then some.
Why go? While Rapicavoli's take on the classic carbonara is still one of our all-time favorite Italian dishes, his expanded menu of pasta is reason enough to try others, such as the tasty Pomodoro with fresh tomato sauce.
Best Italian restaurants in Miami
Would you like some wine with that?
The coziest spots to sip quality wines in the city