The best flower shops in Miami for every budget and occasion
Find showstopping arrangements, classic bouquets and quirky buds at the best flower shops in Miami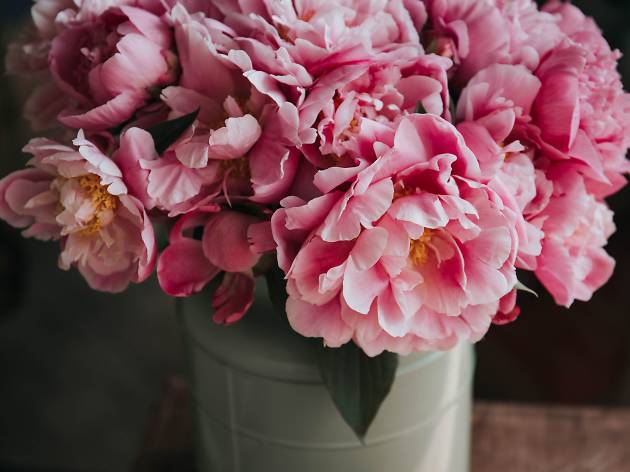 Ordering online is great, but there's nothing like personally selecting a beautiful bouquet at one of the best flower shops in Miami. Digging your nose in all of the fresh options, feeling the weight of a stunning arrangement and getting to handwrite a personal note. With that in mind, we've plucked a bunch of our favorite local flower shops from every price range, each offering delivery and a range of blooms to choose from. Go the extra mile by taking your loved one/new flame to a nice brunch in Miami or dinner at one of the best Miami restaurants. Spent all your money on flowers? You'll find plenty of free things to do in Miami as well.
Best flower shops in Miami
What is it? This local delivery service specializes in custom arrangements and gift boxes, featuring mini bouquets paired with organic chocolate, small-batch wines and other delicious finds.
Why order? Owner Melanie Fernandez sources the best of what's in season, including funky buds you won't find at most florists like quicksand roses and colorful dahlias. Order before noon and get yours delivered on the same day.
2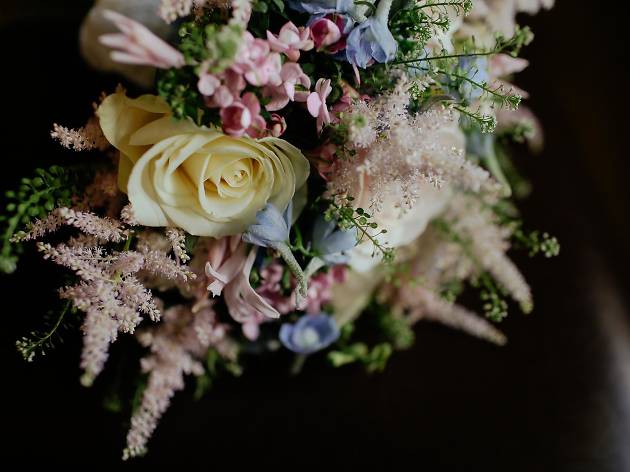 Photograph: Unsplash/Cinematic Imagery
What is it? Ava bills itself as the place to buy high-quality flowers on the cheap.
Why order? Quality and price shouldn't be mutually exclusive, and they're not on this site. Avas even sweetens the deal with regular sales and the occasional free shipping.
3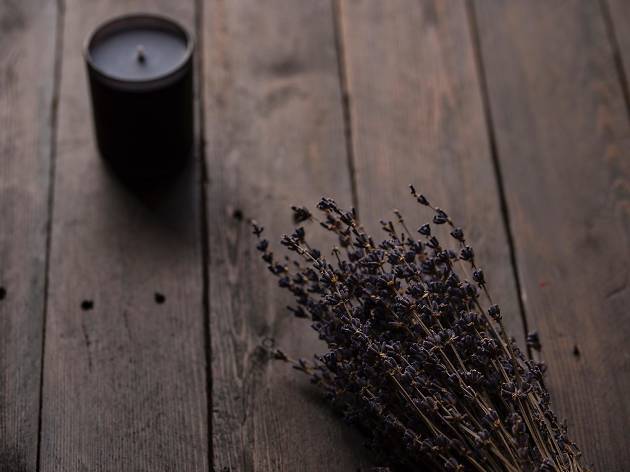 Photograph: Unsplash/Joanna Kosinska
Smallflower Modern Apothecary
What is it? An online apothecary that stocks basic necessities, from face wipes and body lotion to perfume, and sells adorable gifts people will want to receive, like scented candles.
Why order? When you've sent too many blooms and perhaps it's time for presents that look and smell like flowers. Plus, like your most all-encompassing neighborhood store, this shop has everything and you won't have to put pants on to go shopping.
What is it? Robert Yankowski's shop window display is an eye-catching assortment of avant-garde arrangements and experimental designs. Early on Saturday mornings, the West Grove store is filled with beautiful centerpieces and other special-event blooms.
Why order? There's more than one way to present a flower and Yankowski has tried them all. Go to him when a traditional bouquet just won't cut it.
5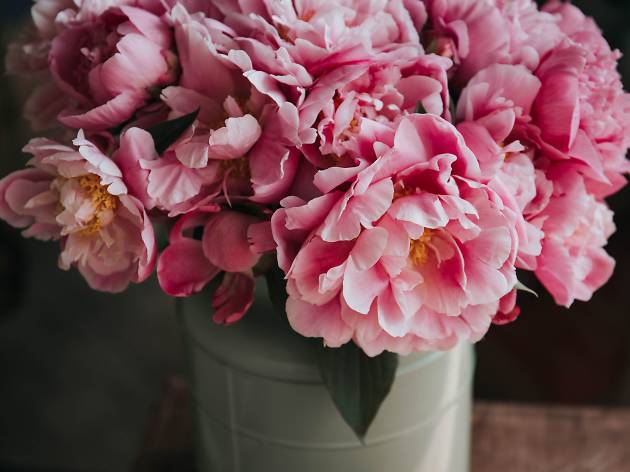 Photograph: Unsplash/Alisa Anton
What is it? Your average online flower shop, only this one offers an above-average selection of blooms.
Why order? Dizzy with options? From You breaks it down by occasion and feeling. The Pretty Please makes for a stunning apology.
What is it? More artist studio than a flower shop, Plant the Future presents greenery as exquisite works.
Why order? From a hip, glass terrarium and a trendy potted unicorn to a life-size animal sculpture filled with all different types of blooms, Plant the Future is the place to go for arrangements that make a statement.
What is it? Get yourself a coffee, a cupcake and a truly special floral arrangement at this neighborhood flower shop in Coconut Grove, which also features a small cafe.
Why order? Need something quickly? Owner Pearl Meyer and her team will whip up a custom bouquet in a flash. Local deliveries are also available. Great customer service is Meyer's thing—name your price, give her the backstory (wedding, proposal, birthday) and let her work her magic. You won't be disappointed.
What is it? A special event company that helps make every occasion verdant and festive.
Why order? If you don't have the budget to hire these flower wizards—their work has adorned film events and designer parties—you can treat yourself to one of the adorable bouquets on sale in the flower cart out front.
What is it? One of Miami's longest-running stores, the fourth-generation, family-owned Trias got its start in Cuba in 1912.
Why order? With an expansive shop off busy Bird Road, Trias is equipped to handle drop-ins and last-minute requests. There's always an assortment of ready-made arrangements available to pick and go, plus delivery is available seven days a week.
What is it? Its name says it all: the Downtown flower shop creates wedding arrangements, decorates matrimonial arches and chuppah and more.
Why order? Service is speedy and friendly, plus same-day delivery within the hour is available for area businesses.
What is it? Easily recognized by its iconic black-and-white awning, the Alton Road shop is known for creating unique but spendy arrangements. There's a cooler out front for quick bouquet service.
Why order? Remember that lavish wedding you attended in South Beach? The couple probably got their flowers from this place. Call on Pistils & Petals for one-of-a-kind designs that people will talk about long after they've left your party.
What is it? This long-standing flower shop in the heart of Miami's business district offers free delivery to Downtown customers.
Why order? Forgot a birthday? Need to send a custom bouquet in a pinch? Downtown Flowers provides excellent customer service, taking phone orders from far and wide and hand-delivering arrangements in a timely fashion.
Shopping, Flower shops
Industrial Area (Tropical Park)
What is it? This Bird Road flower shop built its reputation on creating eccentric arrangements in a kaleidoscope of colors.
Why order? Avant Gardens dares to go where few florists do, focusing mostly on exotic blooms and unconventional designs. Go to them for grand gestures and bold proclamations.
Shopping, Arts, crafts & hobbies
What is it? An expansive outdoor shop that houses a gorgeously diverse selection of greenery.
Why order? While you find mostly plants and succulents at the Midtown Garden Center, the shop sells potted orchids and has a small flower stand where you can get help DIY-ing a thoughtful bouquet.
What is it? Based in Downtown and Manhattan, Luxury Diamond Flower delivers expensive "eternity" roses in Miami and New York City.
Why order? Get dreamy arrangements like the ones you see all over the Kardashians' Instagrams customized for any special occasion. Designs are upwards of $500 but these preserved roses will stay looking pretty for a whole year.
So you're still in the dog house…
A candle-lit dinner, wine and dessert fix everything