The top floors of Place Ville Marie are getting a major makeover.
Sprawled across the 45th and 46th floors of Place Ville Marie — one of the city's most iconic buildings — it's very clear that Hiatus is going to be a top tier rooftop experience.
With breathtaking, panoramic views of the city and downtown Montreal, Hiatus transforms from a café-bar on the 45th floor during the day to an intimate dining experience in the evening one floor above.
On the 46th floor you'll find a stunning dining room, bar, and open kitchen that promises a one-of-a-kind culinary experience for both lunch and dinner—plus private rooms for meetings, business lunches, or gatherings.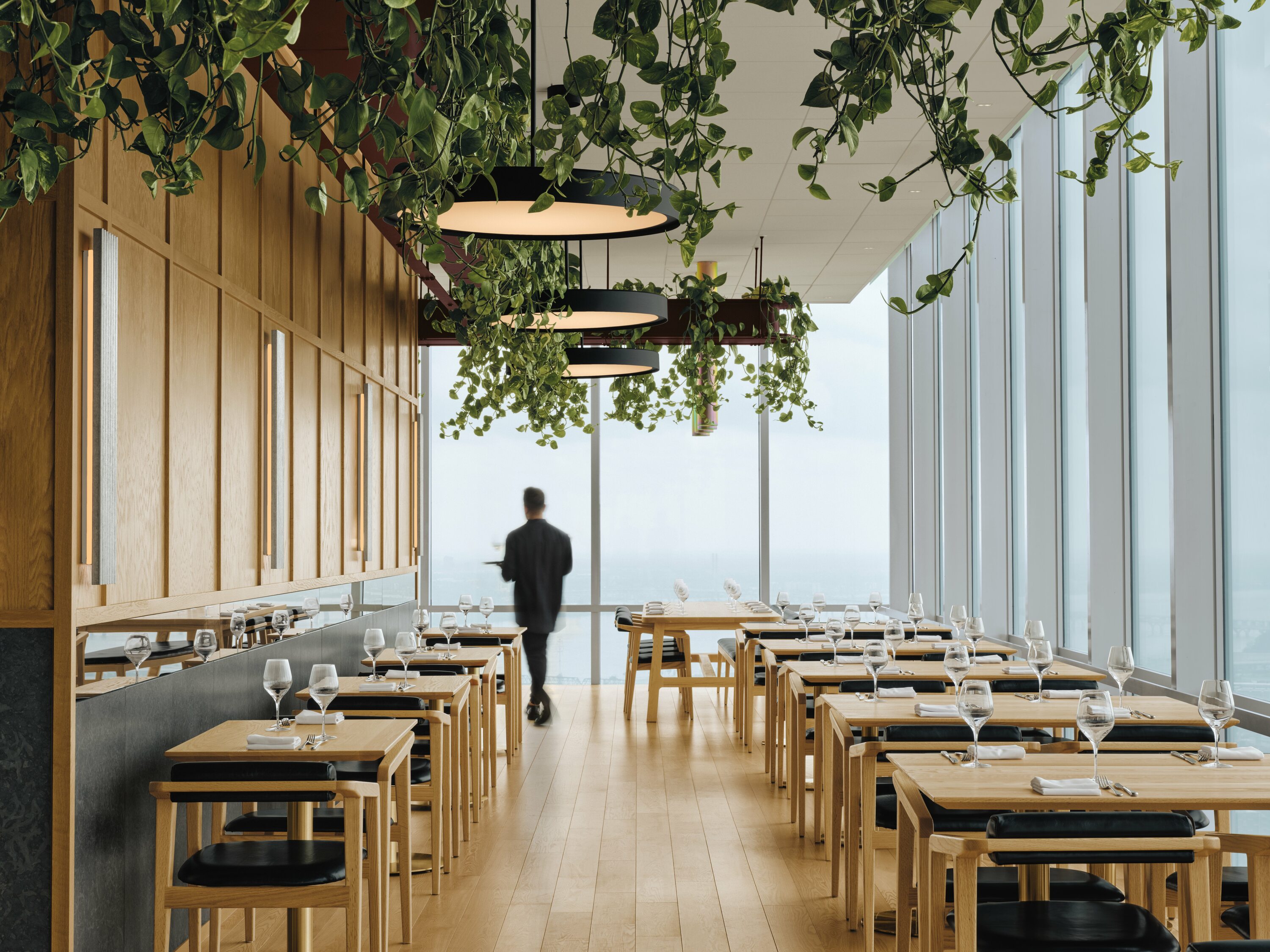 The menu is a fusion of French and Japanese cuisines, focusing on Japanese ingredients married with French cooking techniques.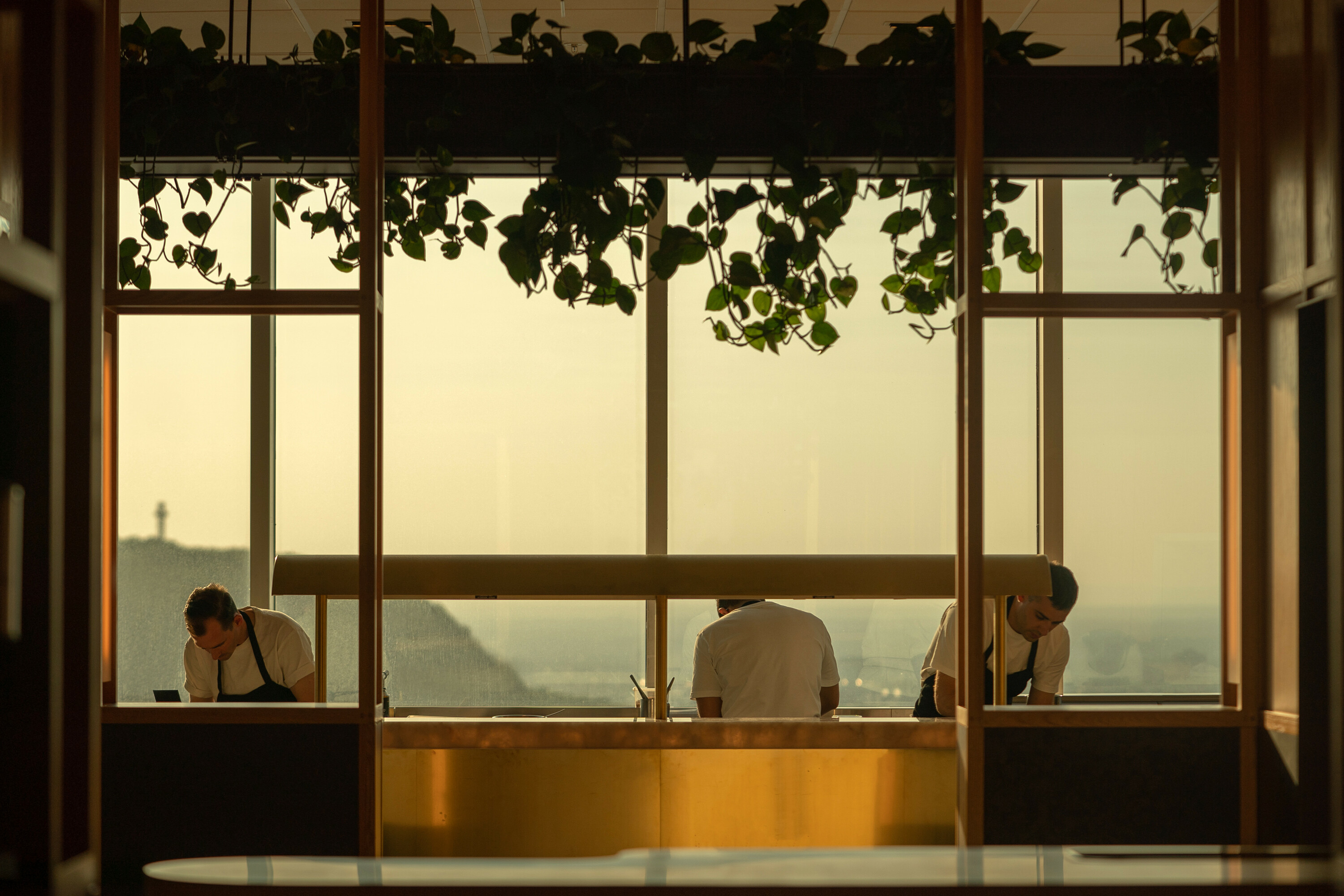 The all-star team included chefs Yoann Therer, Iari Prassi, and Olivier Vigneault, all of whom have achieved remarkable success in their careers.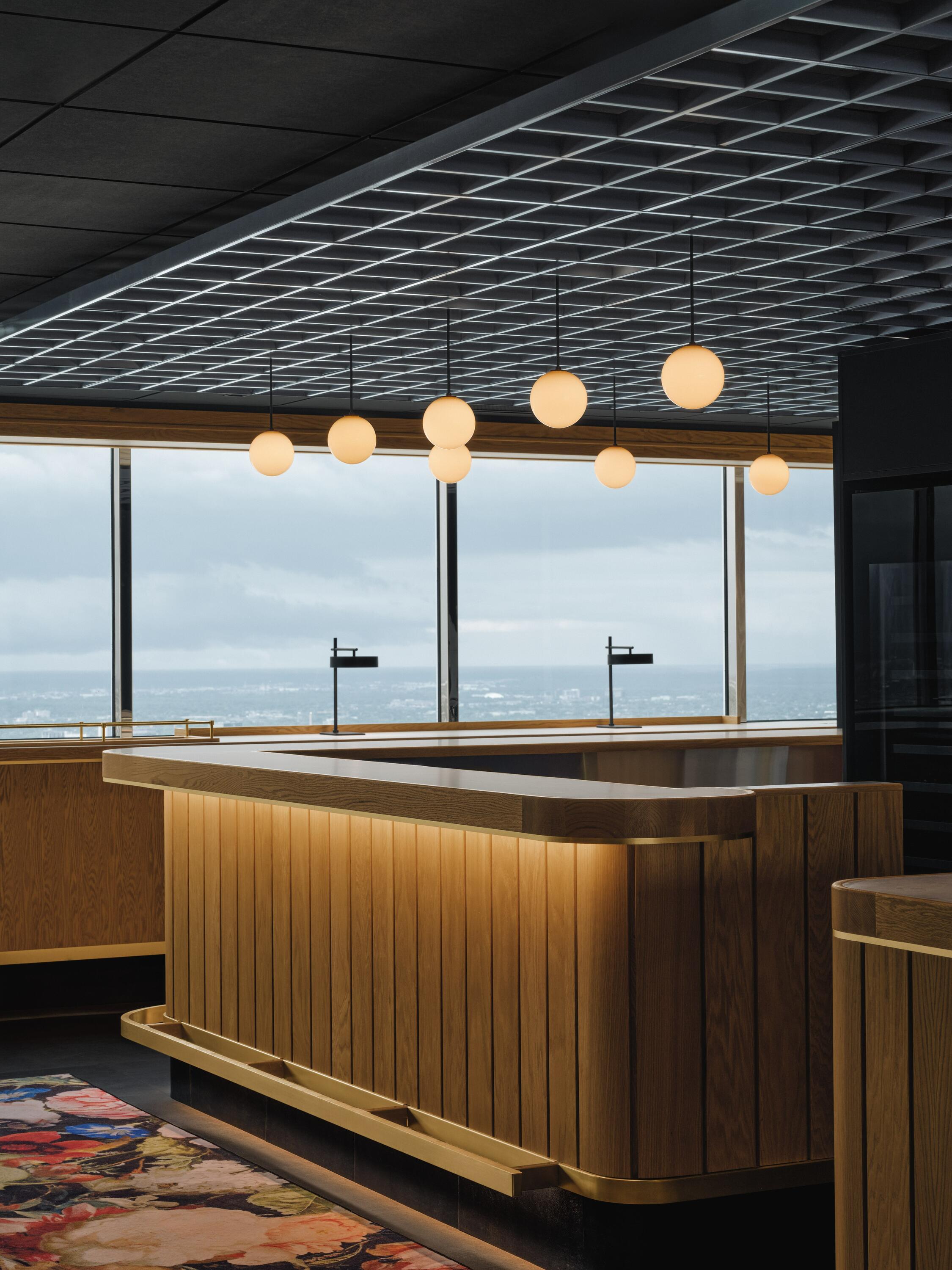 Yoann Therer, a finalist of the S.Pellegrino Young Chef contest, previously served as chef de cuisine at the prestigious L'Abattoir restaurant in Vancouver. Iari Prassi has earned acclaim for his work in several Michelin-starred European restaurants and, more recently, at Île Flottante in Montreal. Chef Olivier Vigneault, known for his contributions to the renowned restaurant Jatoba, presents his unique version of Omakase here.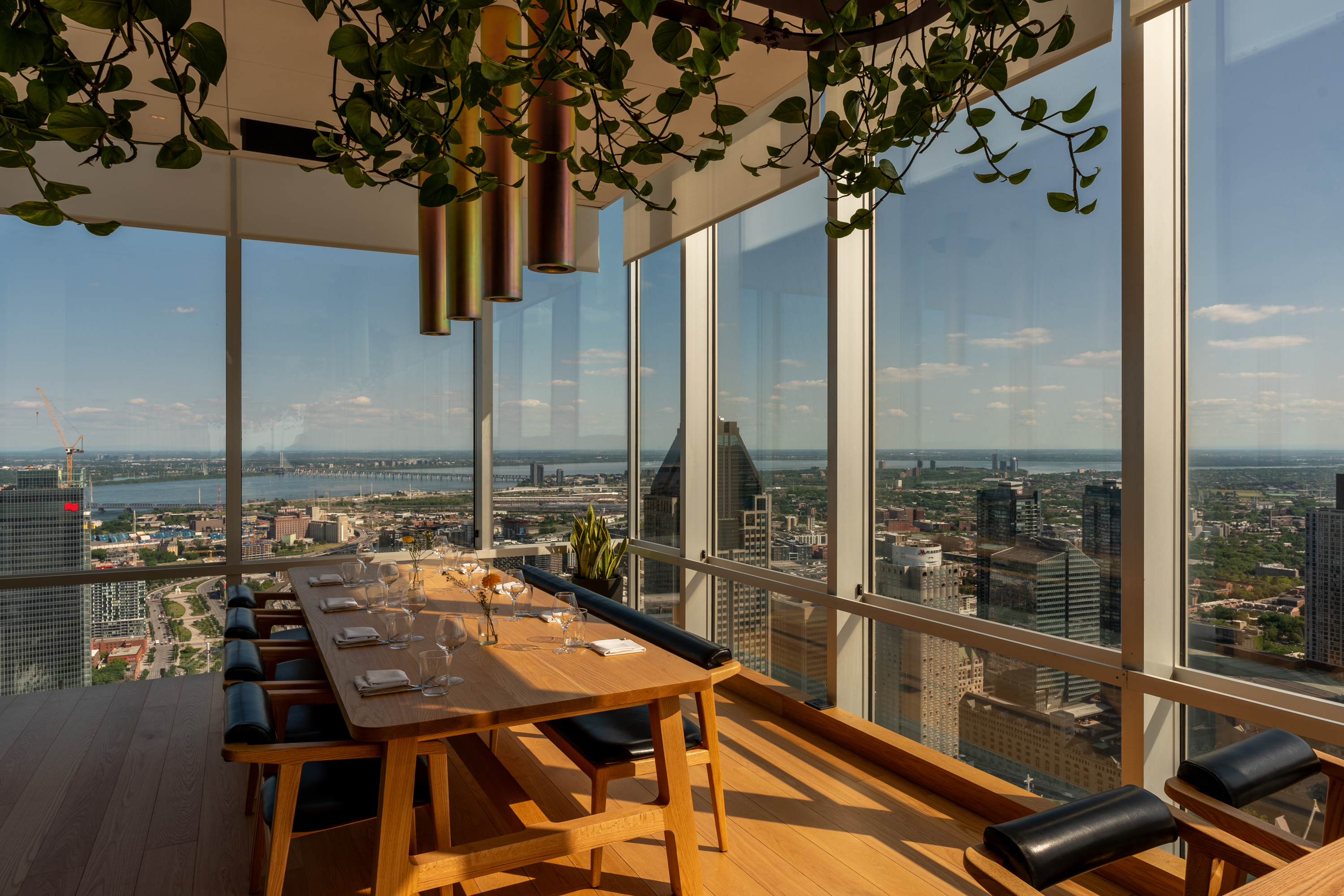 Complementing the culinary talent are Alexandre Plourde and Mia Abarbanel, formerly of Pastel, along with mixologist Tim Robertson from Nomi, who aim to make the dining experience truly exceptional.
The concept, curated by A5 Hospitality with the interior design orchestrated by Sid Lee Architecture, was inspired by Ivanhoé Cambridge's vision to continue to invigorate the downtown core.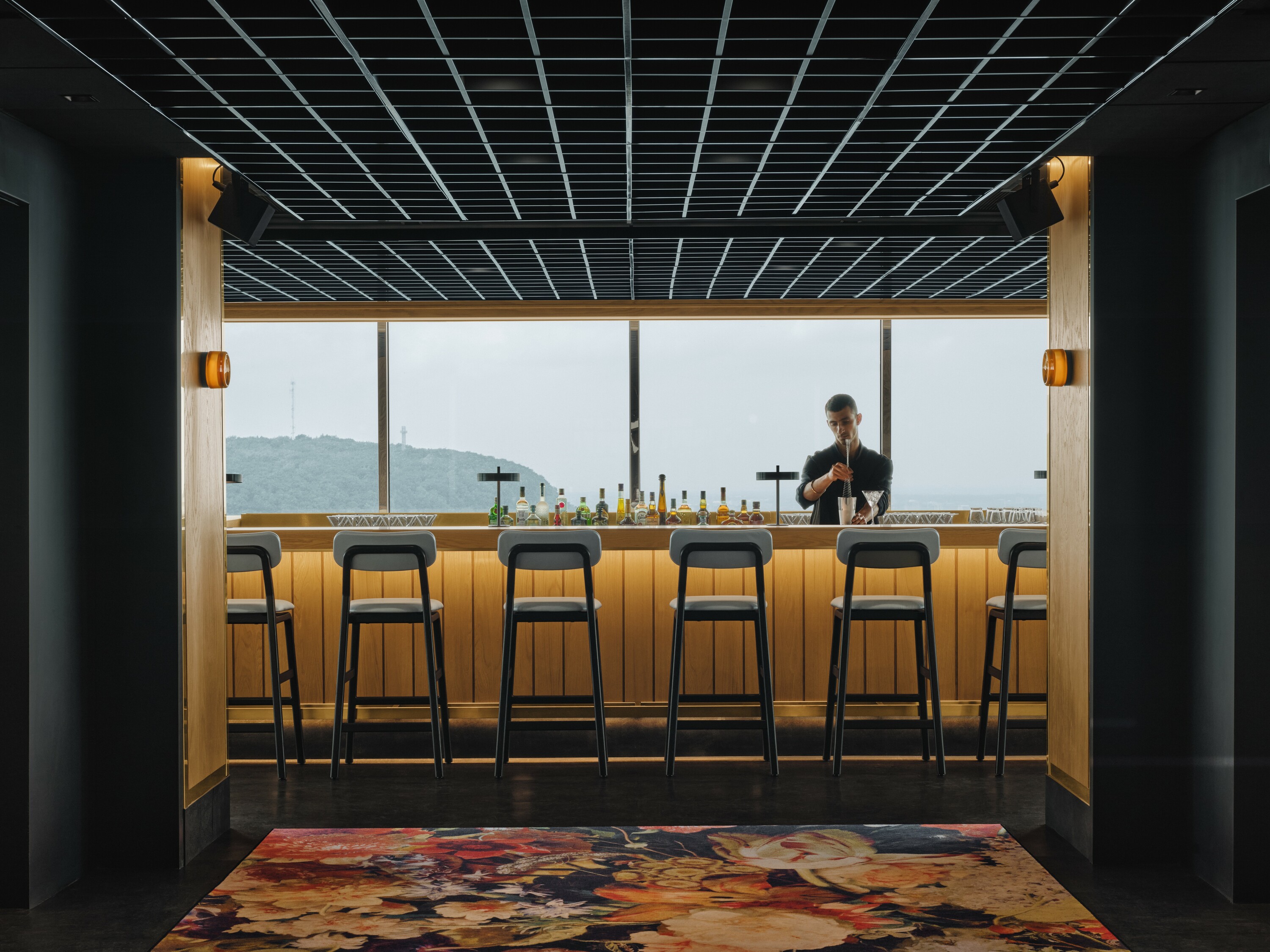 Don't miss the patio's lush greenery, the perfect, serene setting to enjoy the warm weather and magnificent sunsets.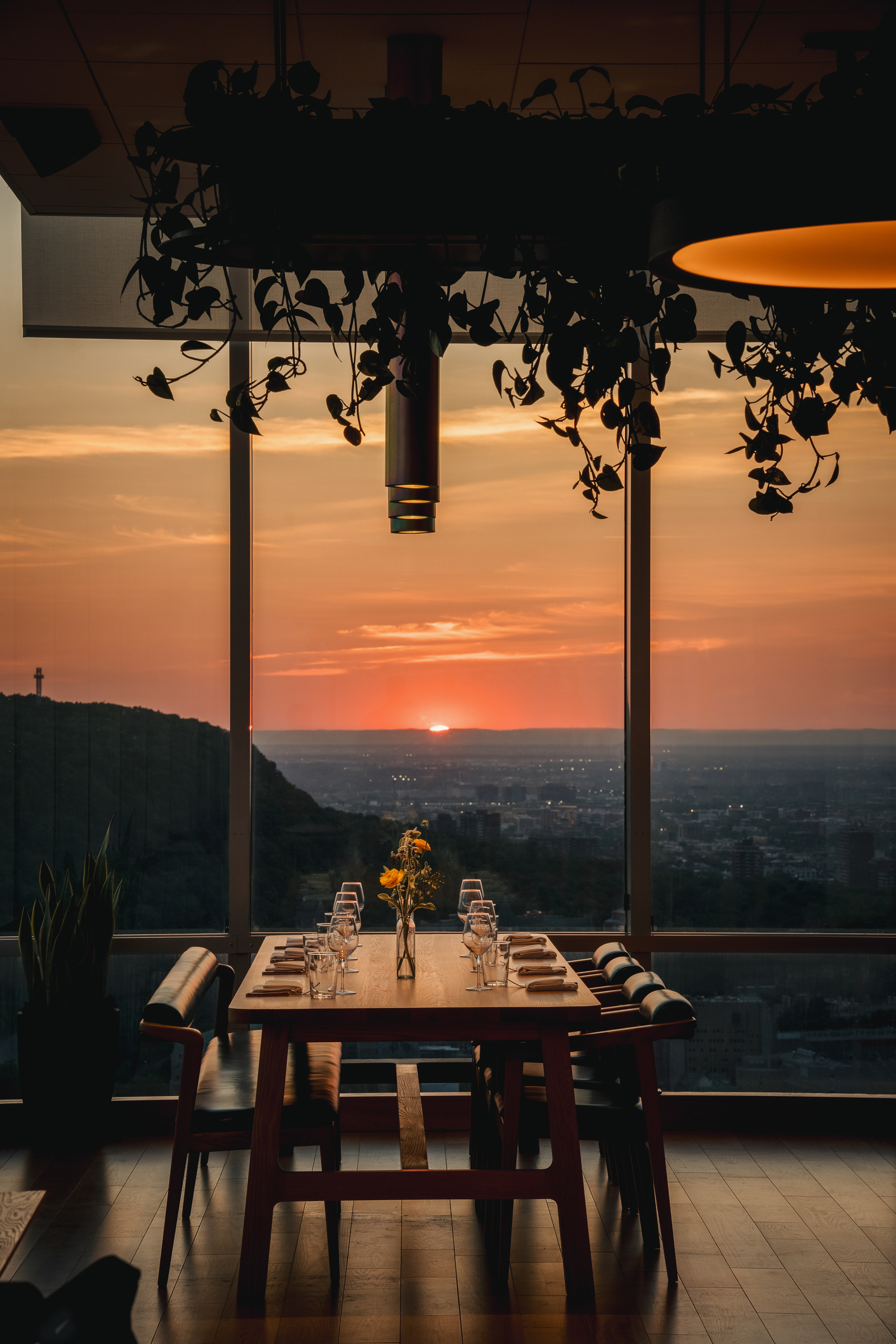 Known as the RoseOrange terrasse, it's also the highest outdoor vantage point in Montreal—the ultimate spot to unwind comfortably with summertime appetizers and refreshing beverages.
When it comes to design, the interior spaces are a nod to the rich heritage of Place Ville Marie dating back to the early 1960s. Sid Lee Architecture skillfully reimagined the mid-century modernist movement while infusing contemporary elements (cue the iridescent finishes and coloured stone woven into the design's classic woodwork and metal accents).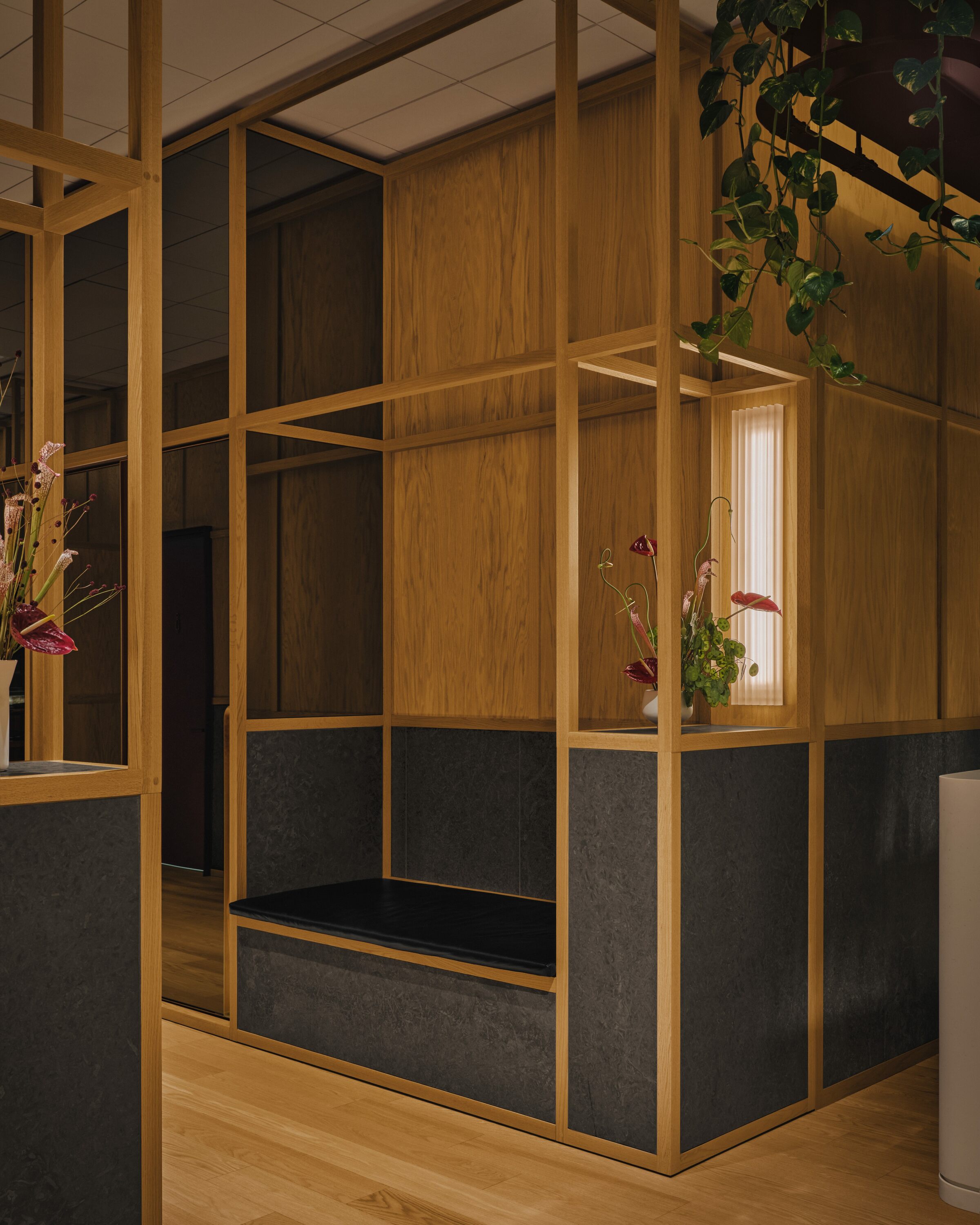 And while nature takes centre stage with natural materials and lush plants inside, the real showstoppers are the staggering views of the river and mountains.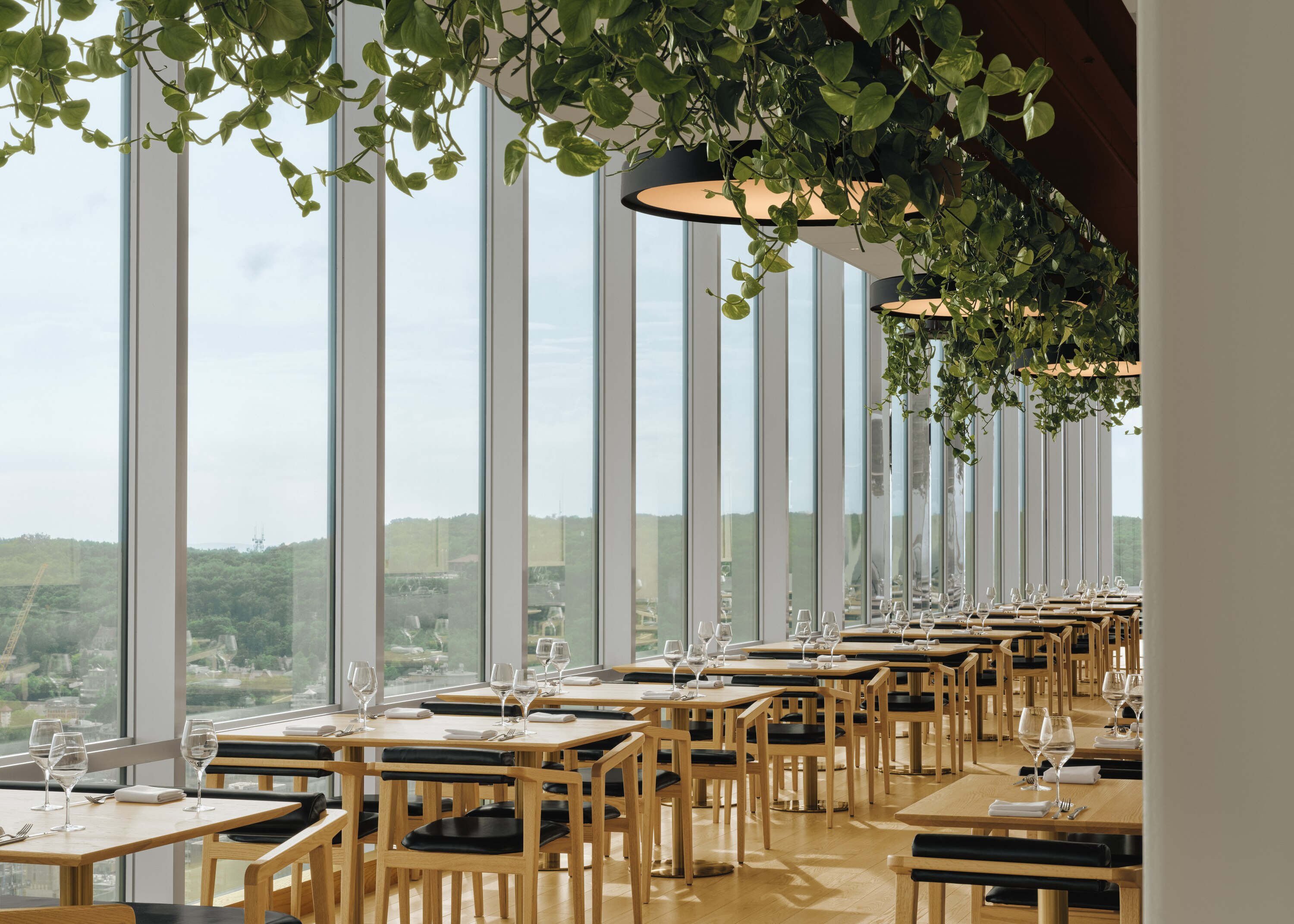 With Les Enfants Terribles and the RoseOrange terrasse on the 44th floor, and Hiatus is located on the 45th and 46th floors, Place Ville Marie in downtown Montreal is the place to be this summer.
For more information about Hiatus, click here.
RECOMMENDED:
Complete guide to the best 50 restaurants in Montreal
Michelin star-caliber restaurants in Montreal
Best rooftop restaurants in Montreal right now
Best rooftop bars in Montreal