Heads up! We're working hard to be accurate – but these are unusual times, so please always check before heading out.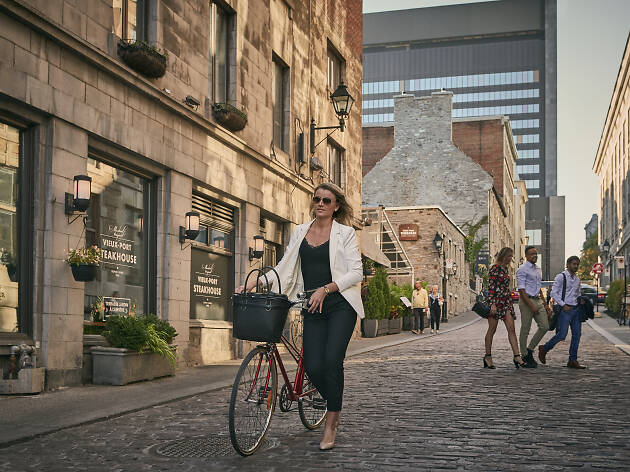 Things to do in Old Montreal
Time to crawl the cobblestone streets of Old Montreal, our ground zero for some of the best attractions and activities
Visiting Old Montreal is a one-stop-shop for some of the best things to do in this city, and walking through the neighbourhood alone is one of the city's best attractions. The near-400-year history of the area reveals itself as you wander through its cobblestone streets, narrow alleyways, and shadows of its towering structures that once served as some of the most important facilities of the Port of Montreal.
The distinct charm of this area can be chalked up to its charismatic architecture, ease of walkability and the diversity of bars, restaurants, museums and boutiques that line its streets in all directions. Any given walkthrough will help remind you that Montreal once stood as the economic heart of Canada, painting a beautiful portrait of the wealthy financial institutions once backed by Scottish and British merchants. There's so much more than meets the eye: Here is a list of a few of the most fun and fascinating things to do in Old Montreal.
RECOMMENDED: Full guide to Old Montreal
The 25 best things to do in Old Montreal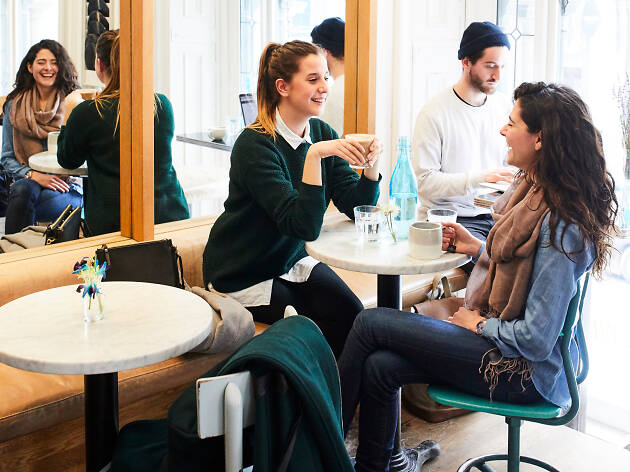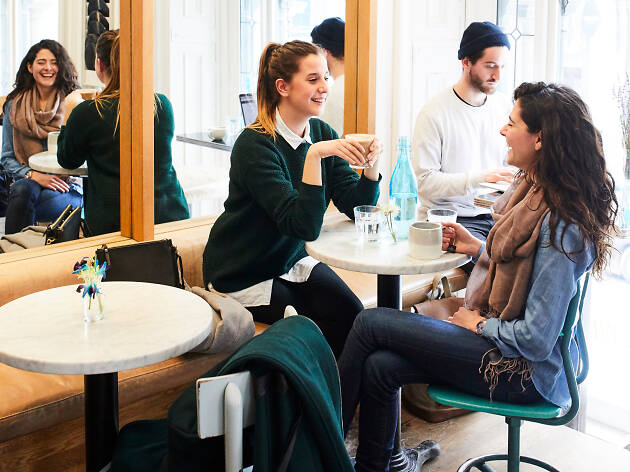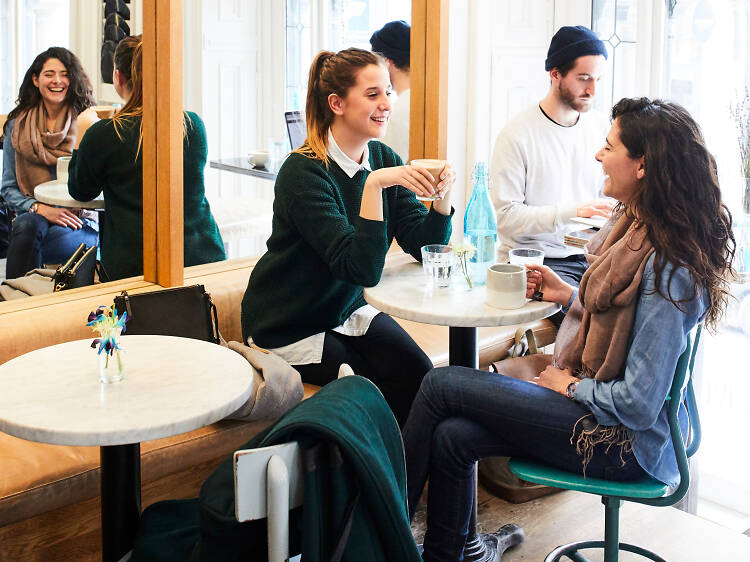 Photograph: Tourisme Montréal / Madore, Maude Chauvin
1. Grab a cup of third wave coffee
The historic area of Montreal has played a big part in the local third wave coffee scene, as independent cafés serving the city's best coffee have set up shop in high-ceilinged industrial spaces, former banks and even in a high-end clothing store. The rapid growth and evolution of third wave coffee looks good on Montreal, and you can discover a range of different shops including Paquebot, MELK, Flyjin Café, Crew Collective and Café, Tommy Café, Le Petit Dep, or SSENSE Café, just to name a few.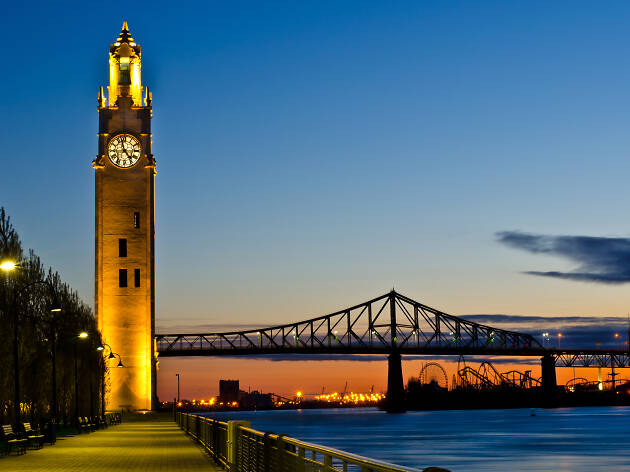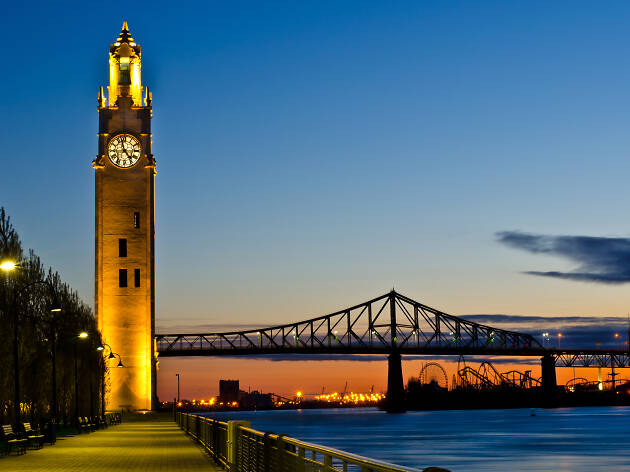 Photograph: Michael Vesia
Scaling the 192 steps of the Old Port Clock Tower can offer a glorious view of the entire harbour, as well as an impressive glance at the city skyline and the Saint-Lawrence River. This replica of the Big Ben in London was an important feature of the port due to its function as a clock (what else?), but also served as a memorial to the sailors who lost their lives at sea during wartime.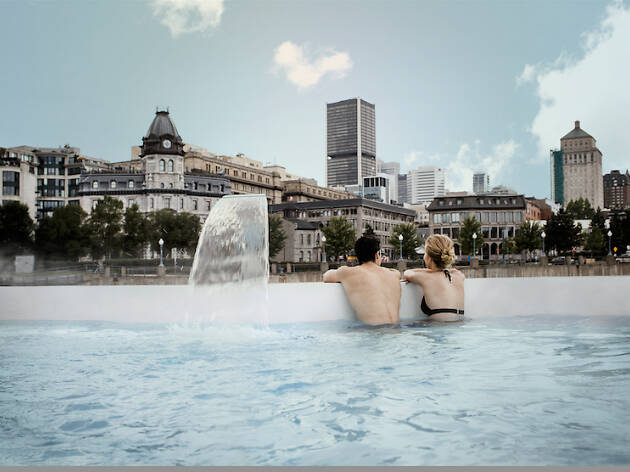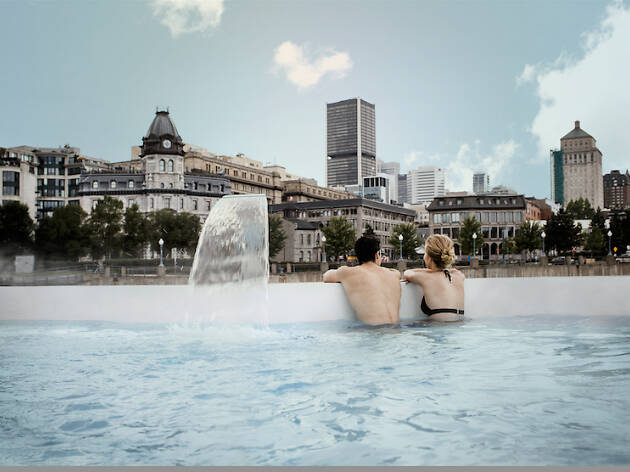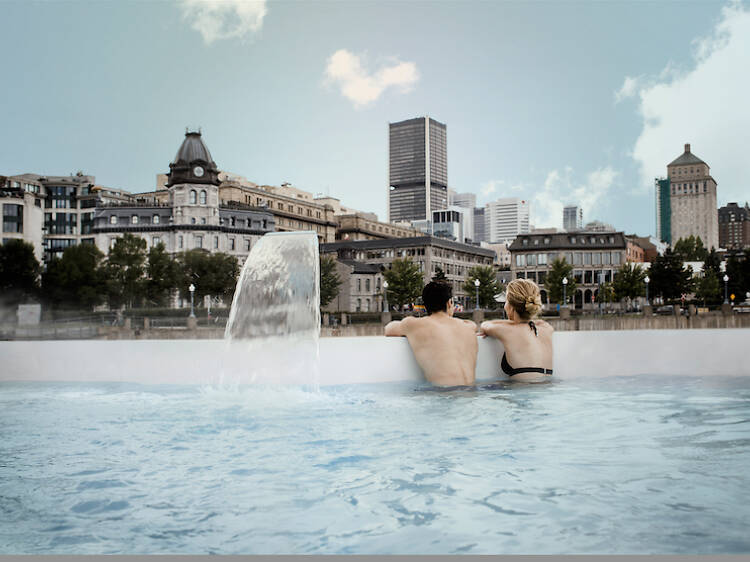 Photograph: Bota Bota
On the western edge of the Old Port located at the mouth of the Lachine Canal lies Bota Bota, a spa installed on an anchored boat in the shadow of Silo No. 5, a massive grain silo that is also part of ongoing discussion for redevelopment. This renowned spa offers a variety of packages for those interested in going for a soak or just soaking in the sun, all with a spectacular view of the historic district and an on-site restaurant for your convenience.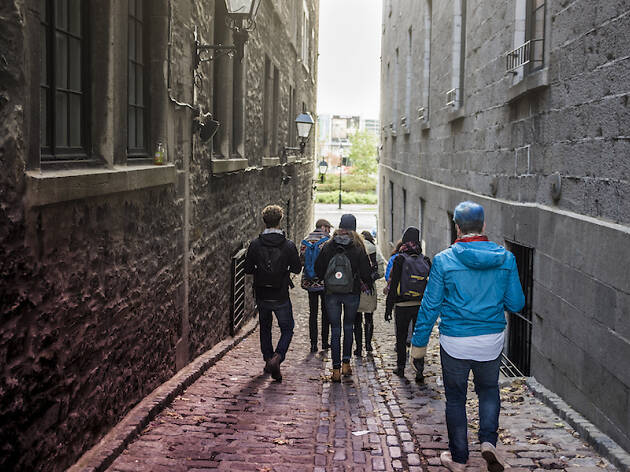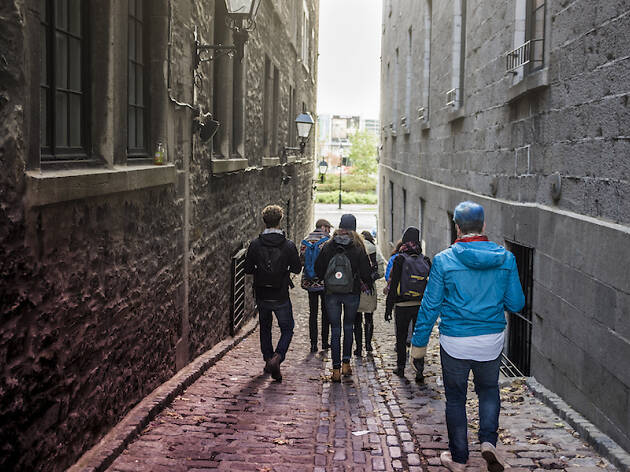 Photograph: Fitz & Follwell Co.
If you're new to the city, we recommend booking a walking tour with a professional tour agency to really get to know the ins and outs of the area. It often takes a local's perspective on the city to set the tone for the rest of your visit. If you're feeling adventurous on your own, get lost in the shadows of the Italian Renaissance-style magasins-entrepôts, now largely converted into hotels, condos or private businesses. If you're in the area at night, take the self-guided visual arts tour courtesy of Cité Mémoire, which features projections of historical events on several facades in the area.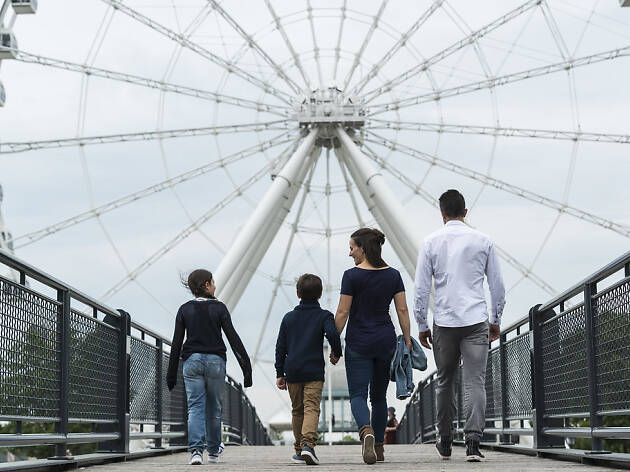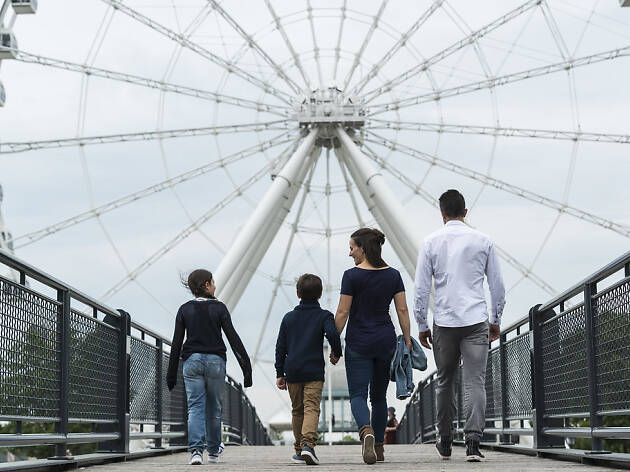 Photograph: Jean-Francois Lemire
One of the Old Port's newest attractions is the 60-metre tall Ferris wheel that remains open year-round thanks to its temperature-controlled cabins. A true feat of engineering, the Grande Roue de Montréal stands as Canada's largest observation wheel and offers another opportunity to view the city and its surroundings from an aerial perspective. There are discounts for families, as well as a yearly pass for true fanatics.
Photograph: Eva Blue
6. Learn about the history of the city
If you're on the hunt to learn more about the city and its foundation, look no further than museums such as Pointe-à-Callière, which provides an archeological insight into Montreal's past, or the sociohistorical Centre d'Histoire de Montreal, now serving its final year in a former firefighter station across from Place d'Youville. There's also Chateau Ramezay, located across from the Montreal City Hall and adjacent to Place Jacques-Cartier, which offers several portrayals of the city's history as well as a wonderful French colonial garden in its backyard.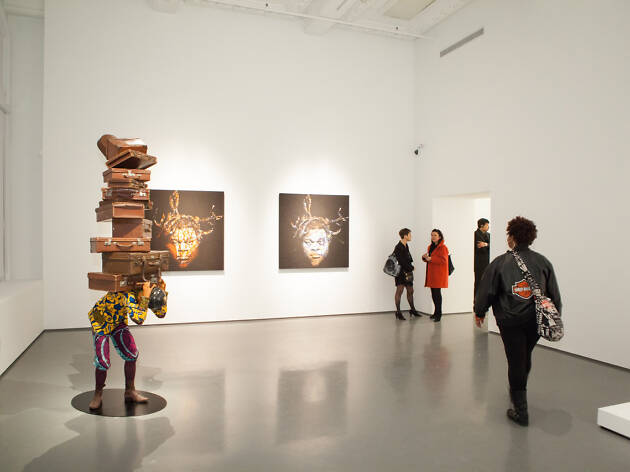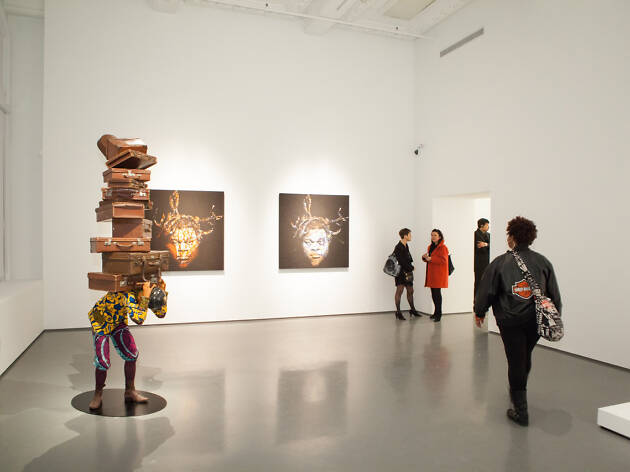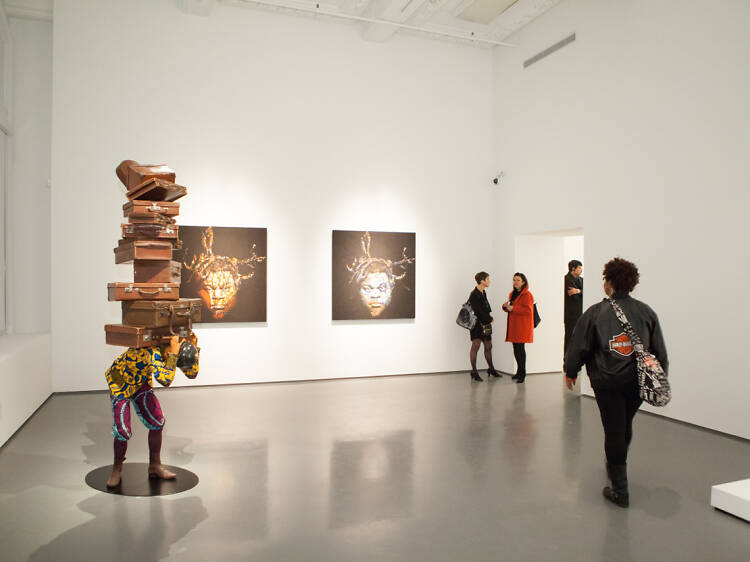 Photograph: Richard-Max Tremblay
7. Discover the visual arts scene
For a more artistic perspective, head over to the Phi Centre to catch one of its interactive exhibits, concerts or film screenings, or swing by the DHC/ART Foundation for Contemporary Art (you'll know which one it is by the red, third-storey window). Yoko Ono's GROWING FREEDOM is at centre stage this summer as the city celebrates the 50th anniversary of the famous bed-in at the Fairmont Queen Elizabeth Hotel, where John Lennon composed the anti-war song Give Peace a Chance. Admission here's free, a luxury that's best not squandered.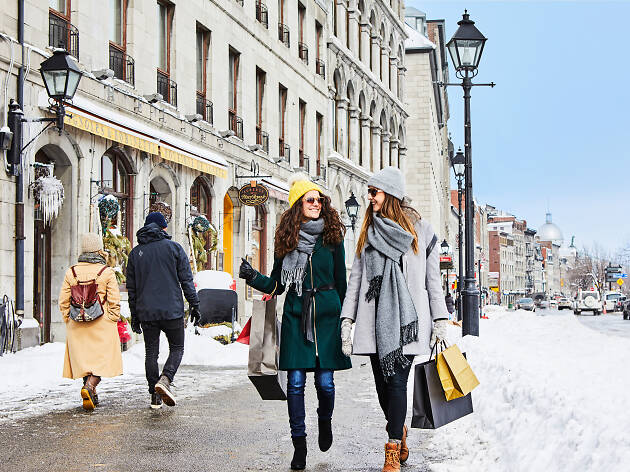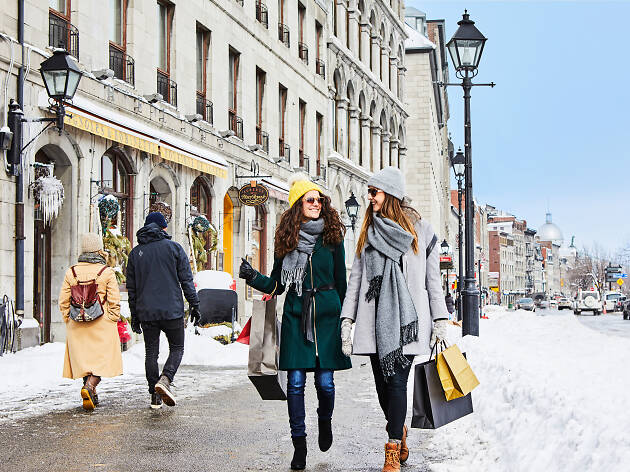 Photograph: Tourisme Montréal / Madore, Maude Chauvin
Saint-Paul Street, with its dozens of trendy restaurants and stunning lofts, prestigious art galleries and boutiques—including the lovely Maison Pepin—all act as the main thoroughfare and is where most tourists find themselves as they stroll the dimly lit streets in warm, summer evenings. Find some of the best shopping in Montreal with boutique shops like Rooney on Notre-Dame Street or SSENSE just around the corner from the Basilica. There's also the beautiful L'Affichiste boutique, Canada's only vintage poster art gallery which hosts numerous exhibitions and has a wonderful selection of Art Deco posters showcasing different periods of Montreal's history.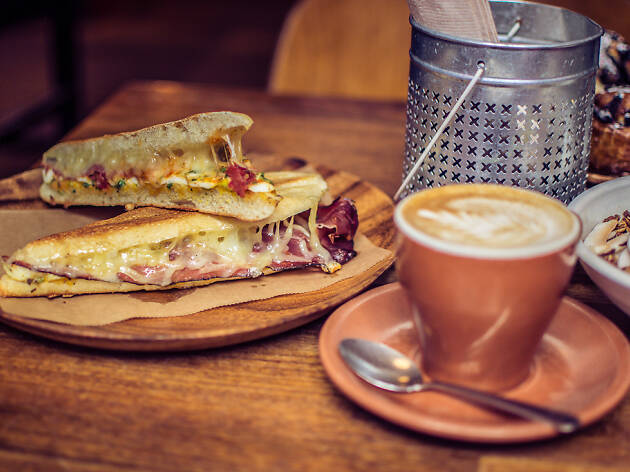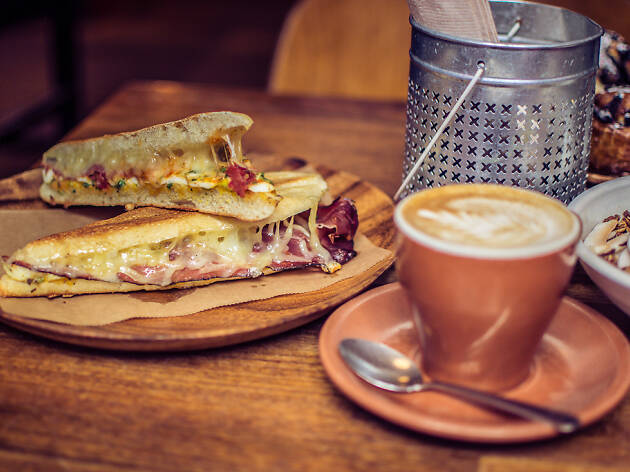 Photograph: Laure Illian
9. Eat your way through the historic quarter
No one would argue that Montreal is a gastronomic heaven, and this is especially evident in Old Montreal. Grab lunch and an espresso at Olive & Gourmando, or dine at foodie destinations such as Le Bremner, Caffe Un Po' Di Piu, or the newly opened Monarque, all shining examples of the culinary delights found in this once-industrial district's restaurants. If brunch is your thing, keep an eye out for Le Cartet, and those with a sweet tooth shouldn't miss Christian Faure, a patisserie shop with desserts that are simply to die for (and also teaches how to make them with baking classes), or try your hand at Ateliers et Saveurs who's got some of the best cooking classes around.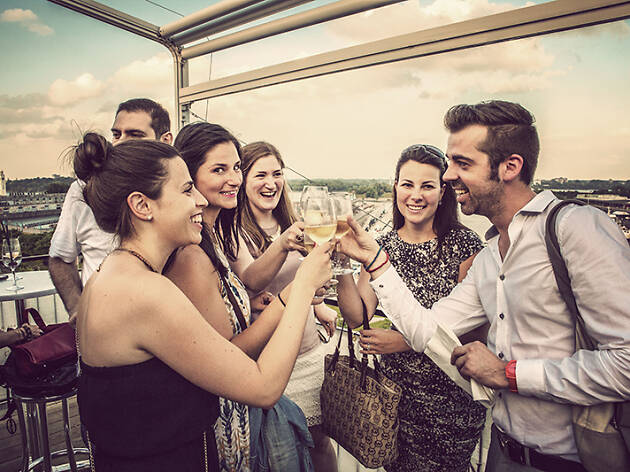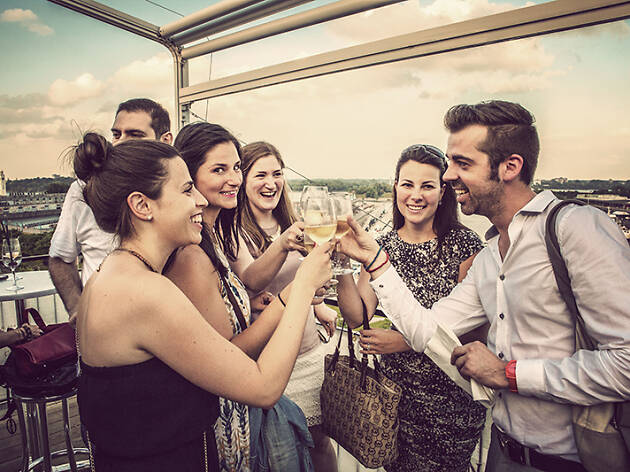 Photograph: Courtesy Terrasse sur L'Auberge
Old Montreal's got a particular concentration of some of the city's best rooftop bars. Whether it be for lunch or to indulge yourself with a happy hour treat, climb (or take the elevator) to the roof of Hotel Nelligan or Hotel William Grey as you people-watch and enjoy the sights from above. Other notable rooftop bars in the area include Perche, Suite 701 and Terrasse sur L'Auberge.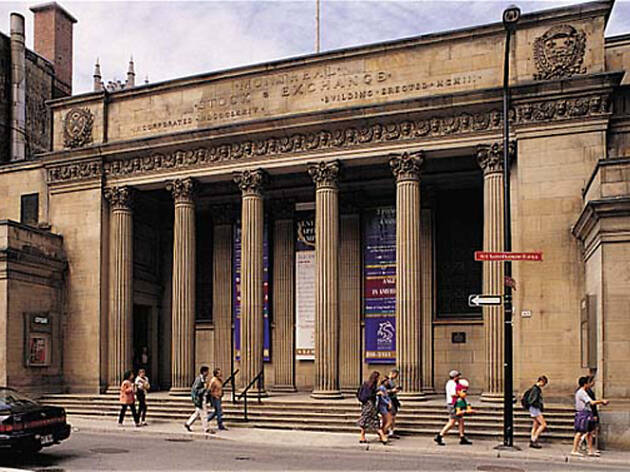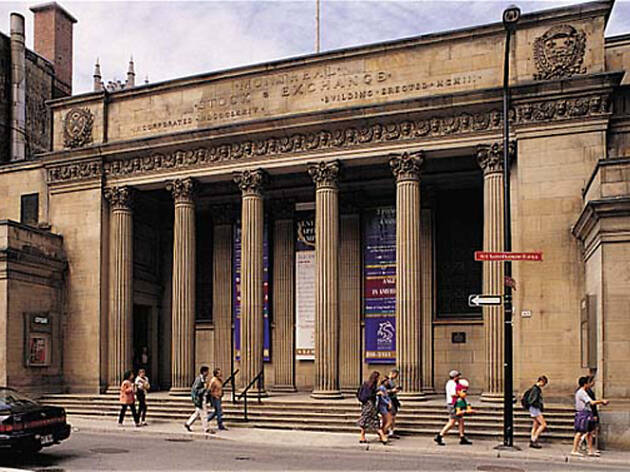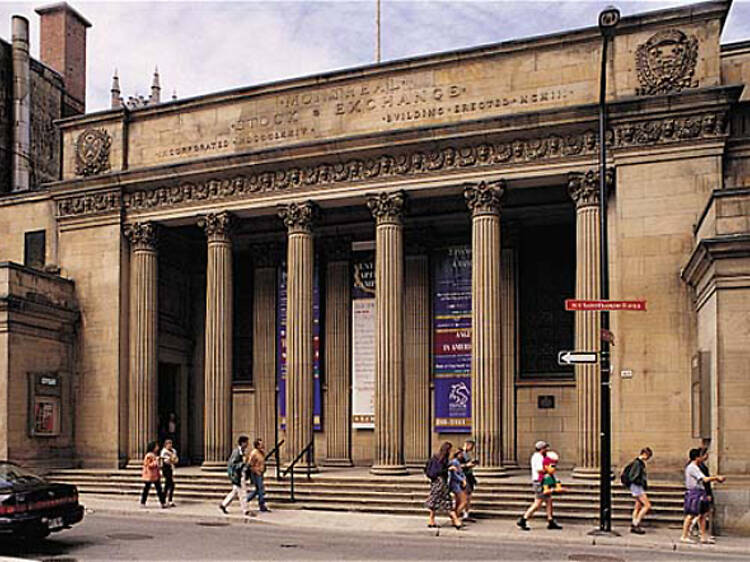 Photograph: Théâtre Centaur
English-speaking tourists will be comforted to know that there is at least one last refuge for public theater at the Centaur Theatre which offers a rotating schedule of affordable plays. Minutes away from the theatre is McGill Street, on the western edge of Old Montreal, which is lined with choice retail, Michelin star-level establishments and even traces of the ancient fortifications of the city.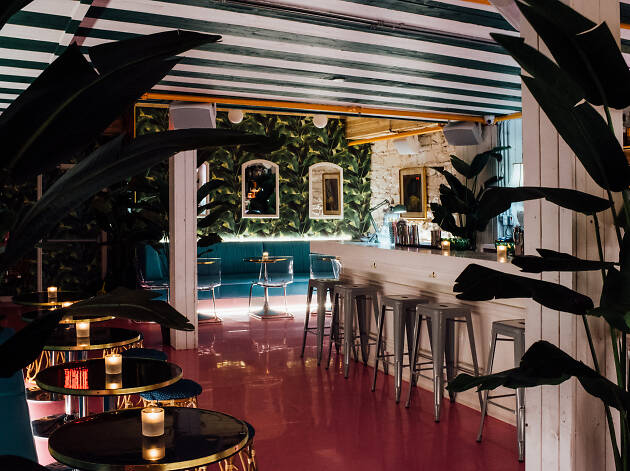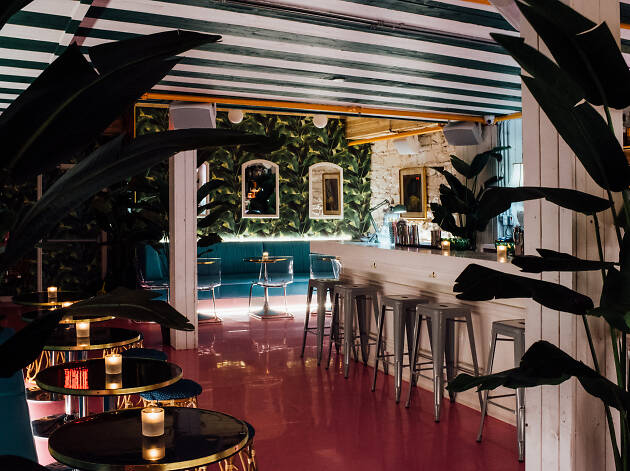 Photograph: venice mtl
12. Sneak off into some hidden addresses
Montreal has a long history as North America's sin city, dating to the Prohibition Era and well beyond. When it's time to grab one at a cocktail bar, follow the locals as they disappear into hidden, underground speakeasies such as The Coldroom, Clandestino or Nhau Bar over on McGill Street. Street-level bars such as El Pequeno, Boho and Philemon are all great options as well.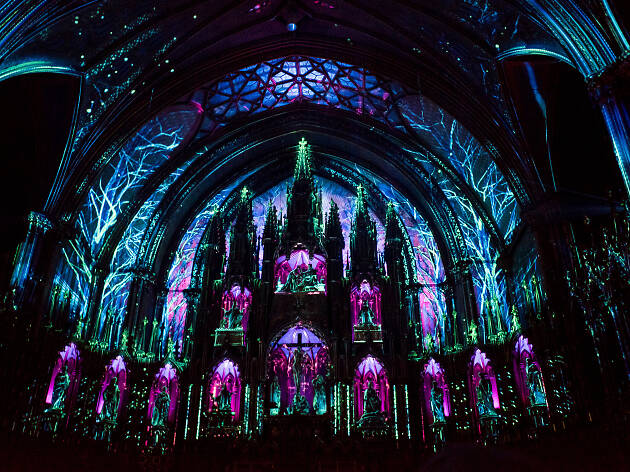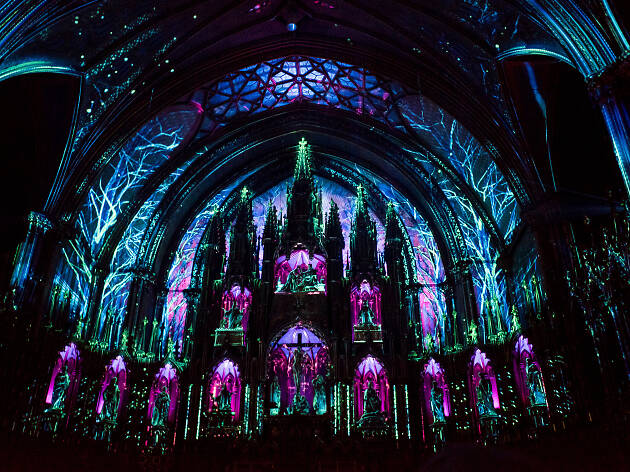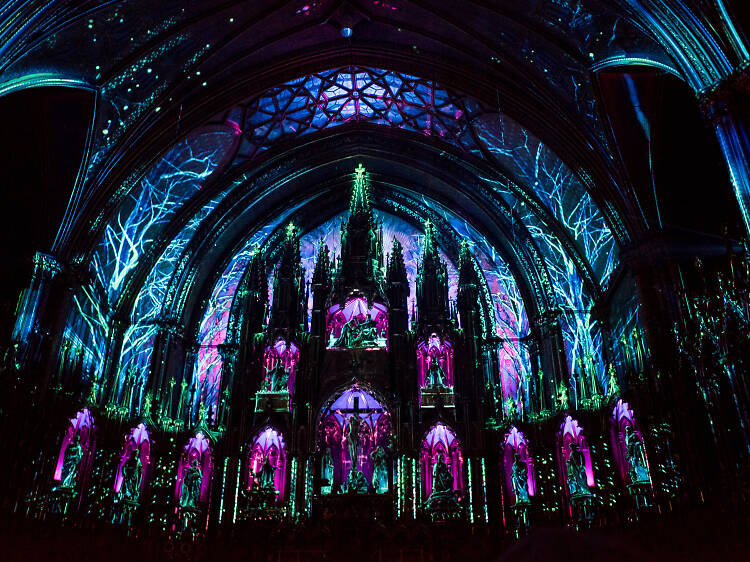 Photograph: Susan Moss
13. Watch a majestic light show
What about churches, you say? While you will undoubtedly find yourself outside the Basilica of Notre-Dame, it's what awaits you indoors that continues to impress the masses. We can pretty much guarantee that you've never seen a Roman Catholic church like the Notre-Dame Basilica. Provided you have the time, it's worthwhile to purchase tickets for the Aura lightshow which plays nightly for $25.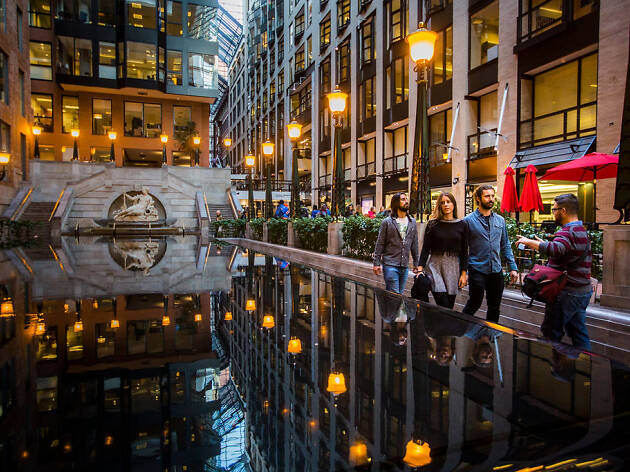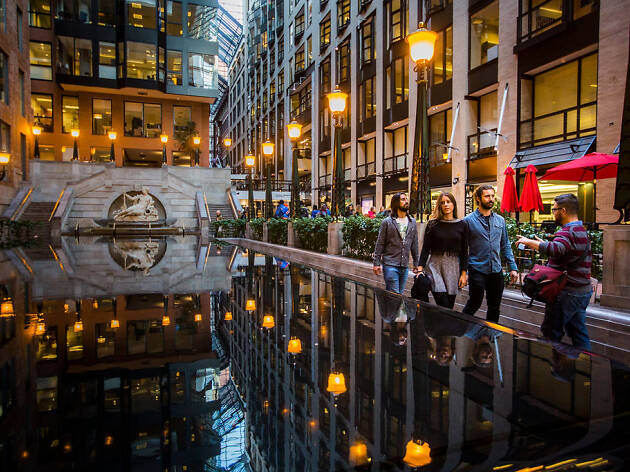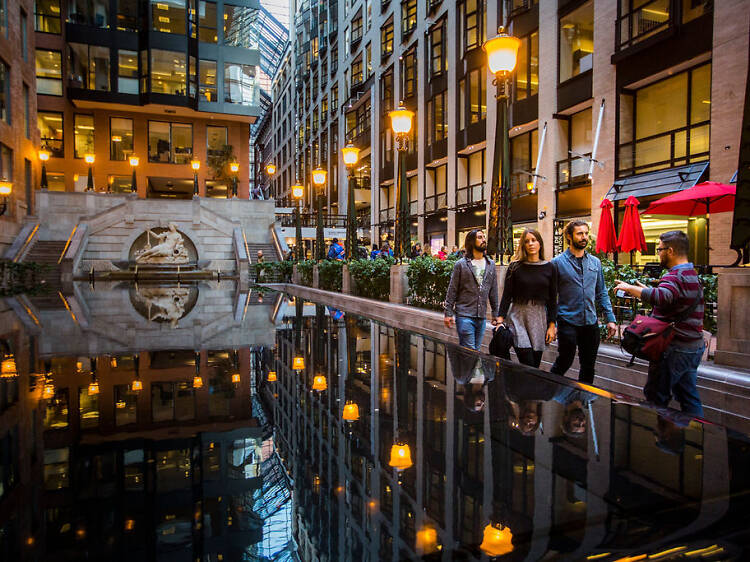 Photograph: Fitz & Follwell / Frédérique Ménard-Aubin
14. Navigate the underground
If you found yourself intrigued by the old financial district, enter the World Trade Centre off Saint-Jacques Street to be dazzled by the 11 unique facades, a gorgeous Greek pool, a chunk of the Berlin Wall and even some traces of the old city walls, all under a spectacular glass canopy. This also connects to the RÉSO, or the Underground City, which can be quite convenient for winter travelers.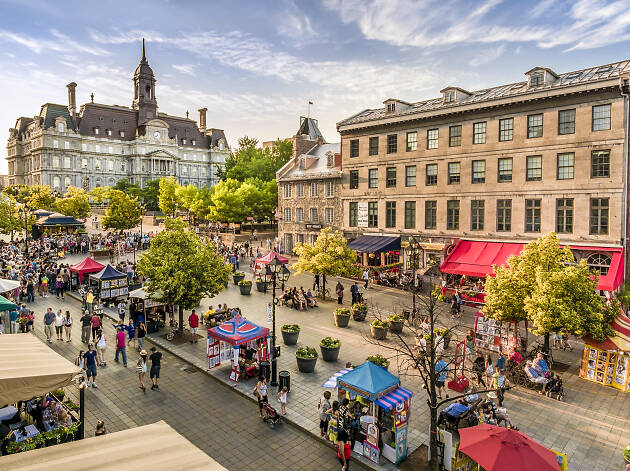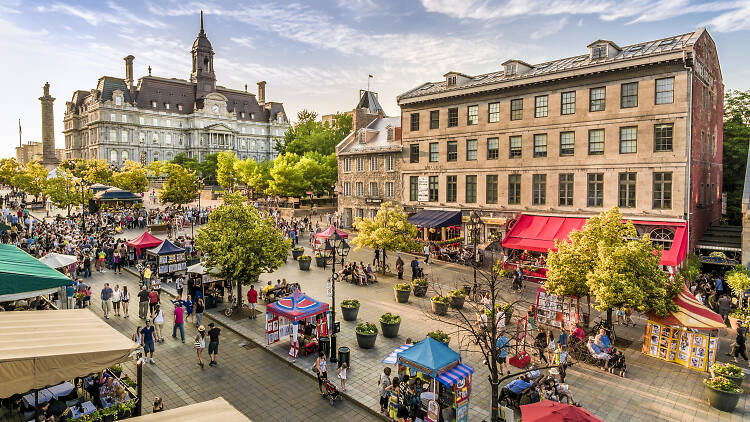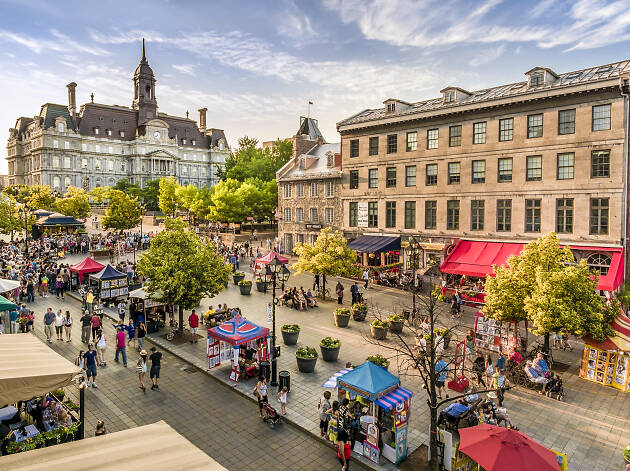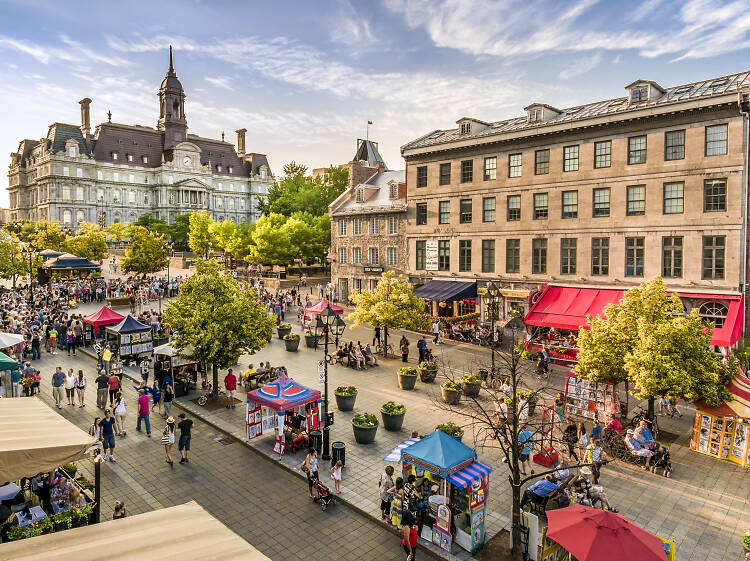 Photograph: Tourisme Montréal/Stéphan Poulin
Who can forget the playfulness of Place Jacques-Cartier, a gathering place for street performers and artists whose friendly faces greet you as you walk by, on your way to marvel at the Beaux-Arts style City Hall or heading south to the river's edge. The restaurants around the public space have improved somewhat in recent years, with Jardin Nelson and Maggie Oakes probably the best dining options, or trying out a newcomer like Jacopo. For dessert, Mlle Catherine is a must-have for ice cream lovers.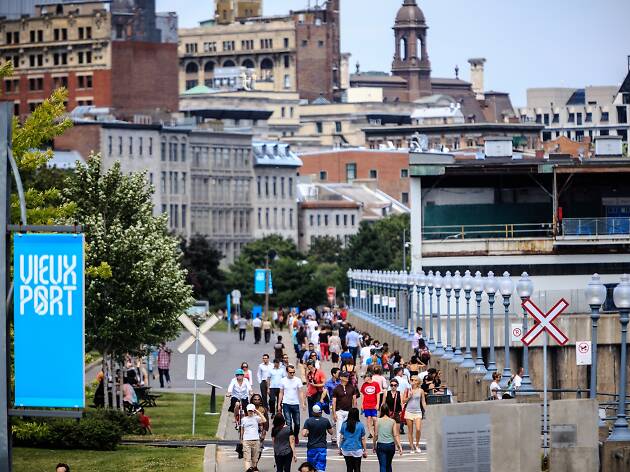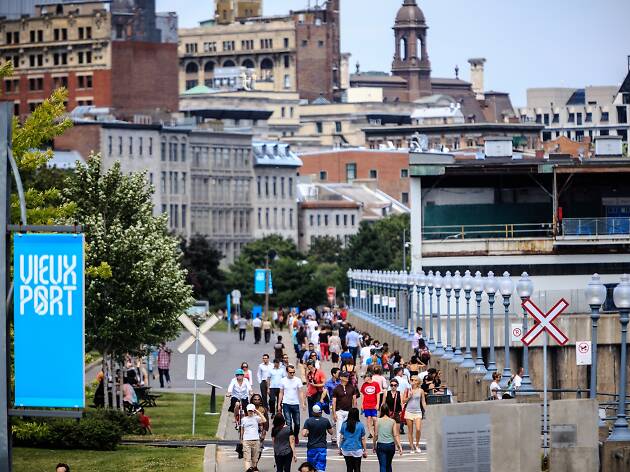 Photograph: Miguel Legault/MIGLEGO.COM
16. Wander along the river
As Old Montreal continues to explode in popularity, countless renovation projects are underway as more commercial spaces are opening, paving the way for more worthwhile experiences. Just south of de la Commune Street lies an expansive park that stretches the length of the Old Port, connecting the city to an integral piece of Canadian history. Visitors can immerse themselves in the sights and sounds of the port by visiting the newly reconstructed Grand Quai, discovering the educational events at museums like the IMAX and Montreal Science Centre, or stroll the lengthy boardwalk from end to end.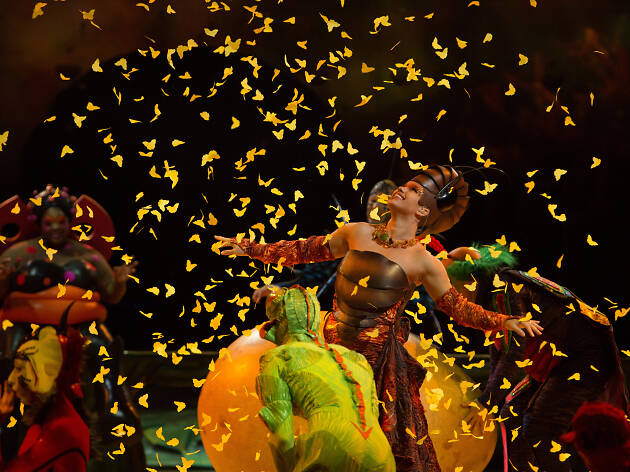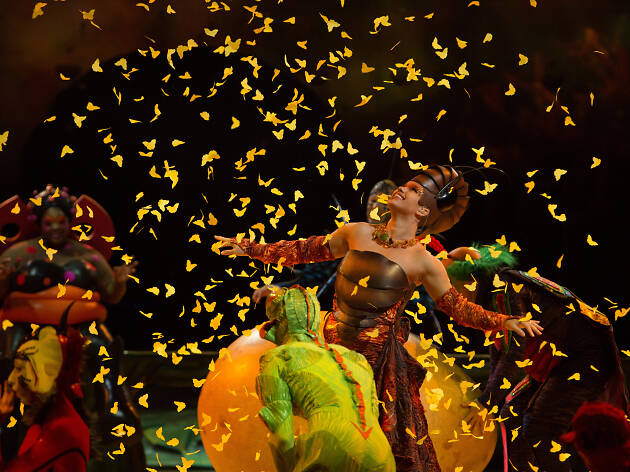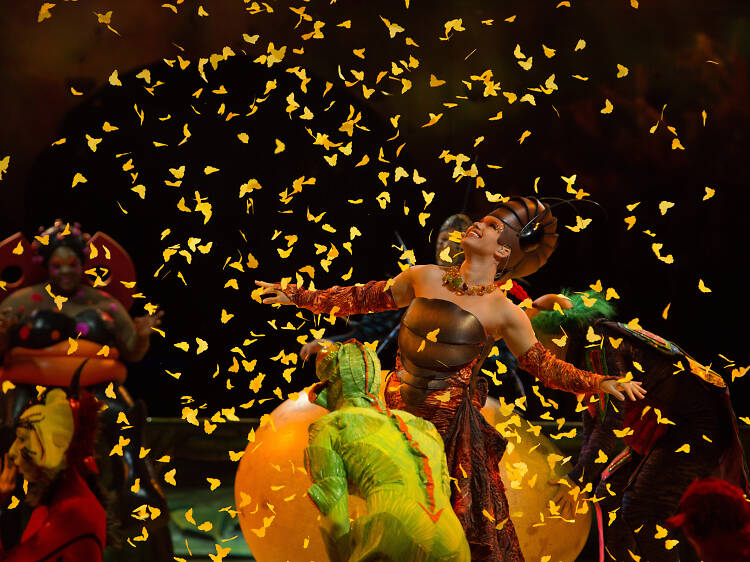 Photograph: Rob Davis
With the City of Montreal being the official home of the Cirque du Soleil, each time a new show goes on tour it opens here first. The remake of Alegria has brought the yellow-and-blue tent back to the Old Port this summer, alongside owner Guy Laliberté's newest creation, PY1, a pyramid-shaped entertainment venue that's open and giving immersive light and sound shows from now until September 2019 before it moseys on to Miami.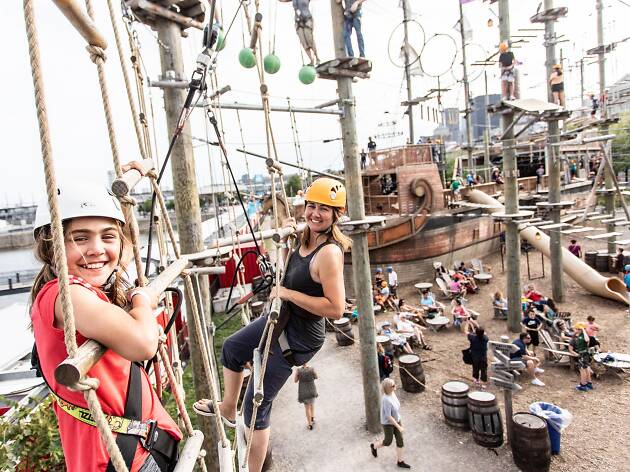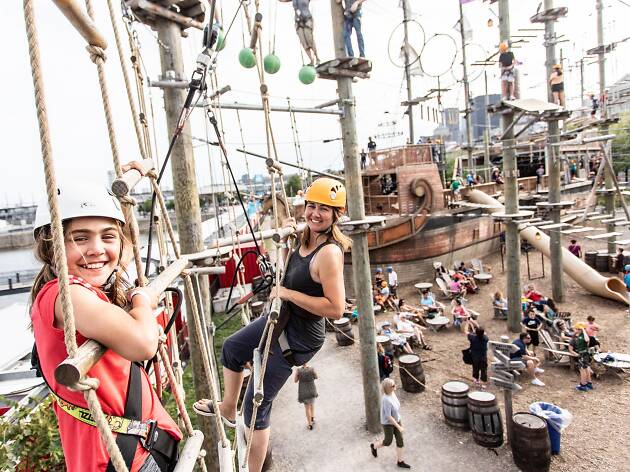 Photograph: Voiles en Voiles
18. Feed your adventurous side
Word to the wise for families: Those with an appetite for adventure will find themselves with plenty of options on the eastern end of the Old Port where you'll find a zipline, a pirate ship theme park and a labyrinth-style escape room all within a few metres of each other. While these are all paid activities, they stand as great options for energetic kids who tire easily with standard sightseeing stuff.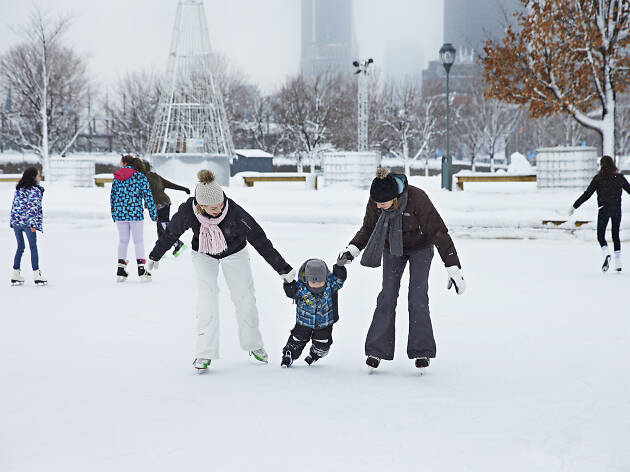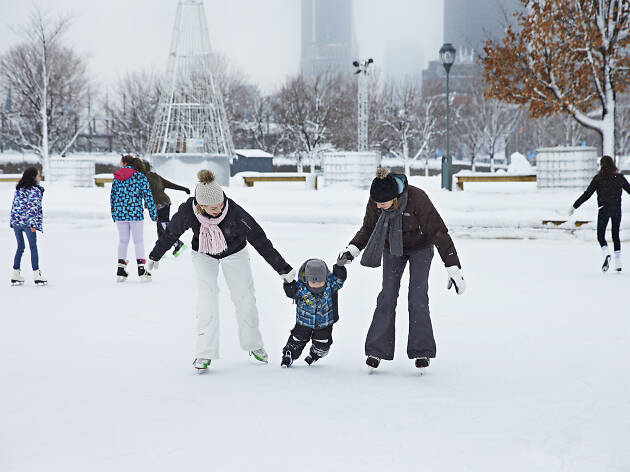 Photograph: Vieux-Port de Montréal
Lucky enough to be in a city of four seasons, the city is transformed as the weather changes and new activities abound. In winter, the small body of water in the shadow of the Grand Roue Ferris wheel freezes over and becomes the Natrel Skating Rink, open to those who feel like skating under the lights of the neighbourhood. There are several festive events and thematic nights throughout the winter season such as fireworks and live music.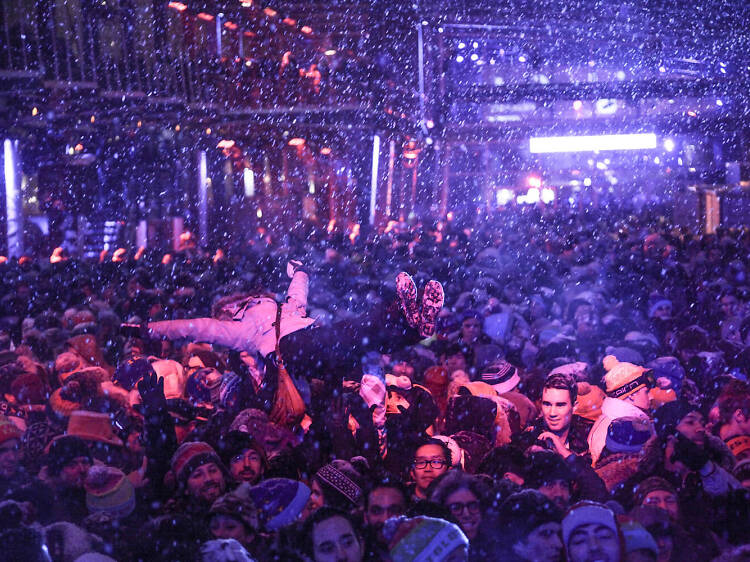 Photograph: Igloofest, Léa Lacroix
Perhaps the largest international outdoor winter music festival in the world, Igloofest has become synonymous with the start of each winter season as electronic DJs descend on Montreal to raise the temperature (and the volume) on the piers. Taking place over three weekends every January and February, this is one ice-cold party you don't want to miss. Just make sure to dress warm, but in something you can remove parts of—once you start dancing, things can get a bit heated.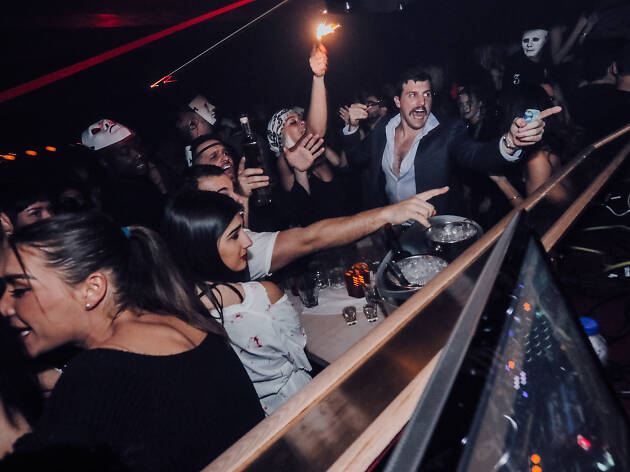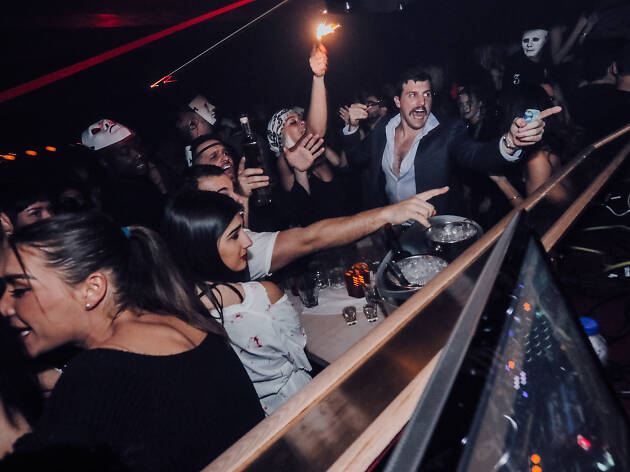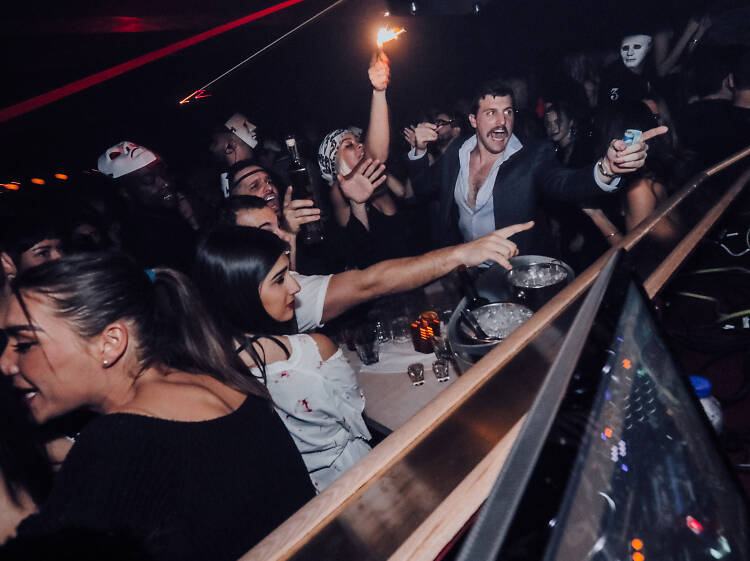 Photograph: Karel Chladek
Old Montreal has blossomed over the last decade as one of the central hubs of the city's nightlife. There are loads of happening nightclubs here, all of which are guaranteed to be packed full of partygoers on Thursdays through Saturdays. Most venues focus on electronic dance music, but you may get lucky with reggaeton or hip-hop nights, depending on where you go.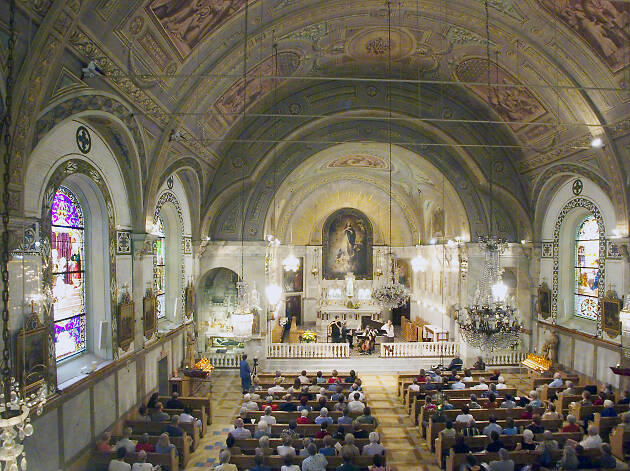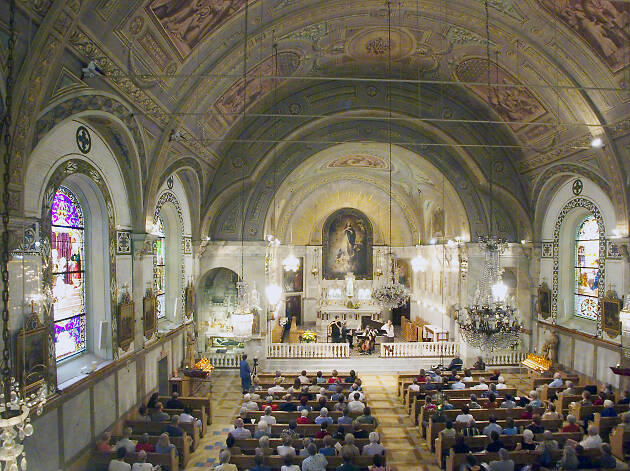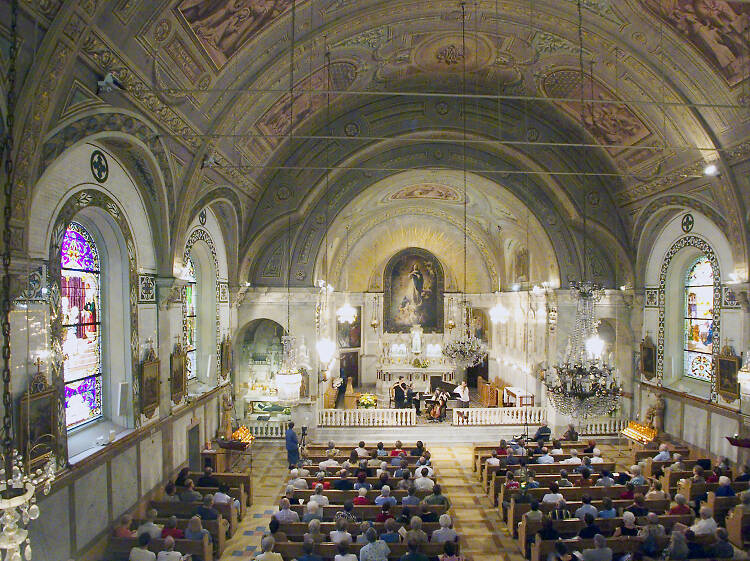 Photograph: Marguerite-Bourgeoys Museum and Notre-Dame-de-Bon-Secours Chapel
The Notre-Dame-de-Bon-Secours Chapel, now commonly referred to as the Sailor's Church, is not to be missed if you're here for curious destinations (or on a religious pilgrimage). Nearby, on Saint-Louis Street, you can still find examples of original wooden houses built outside the old city walls which remain standing in defiance of innumerable odds over the last few centuries.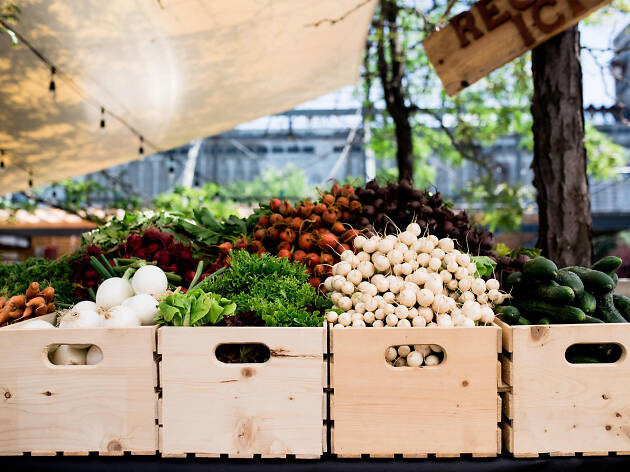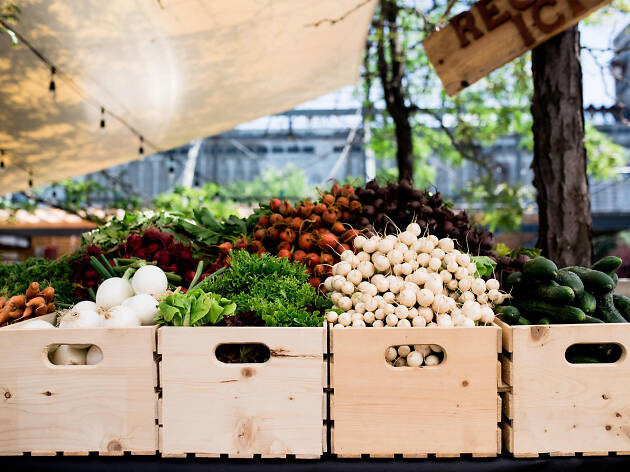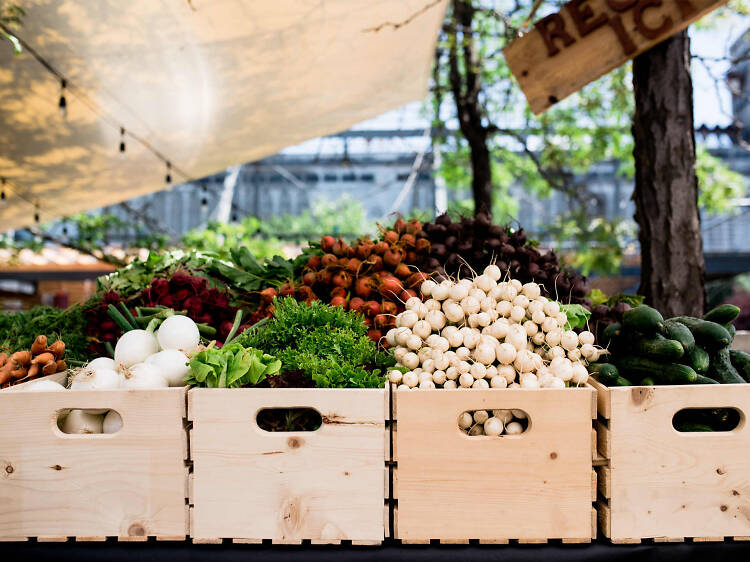 Photograph: Hoi Do Photography
At the southern end of McGill Street lies the Marché des Éclusiers, a small marketplace and outdoor bar area dedicated to highlighting the best Quebec products on the market. The area focuses on creating a communal space where producers and consumers alike discover eco-responsible and sustainable food options in an informal, laid-back waterfront setting.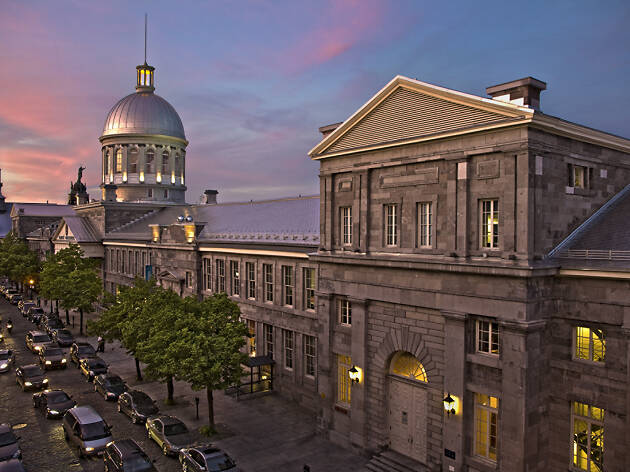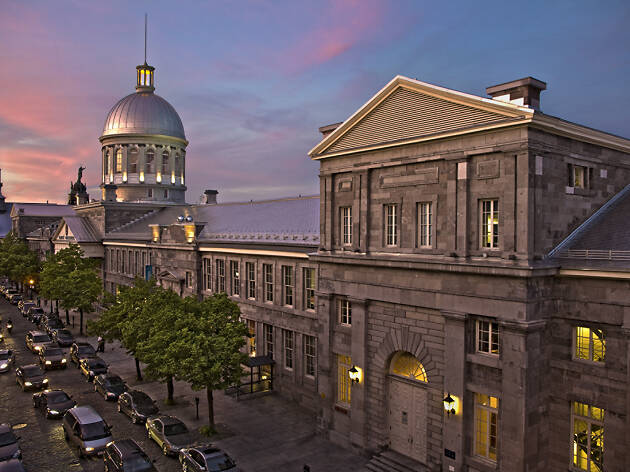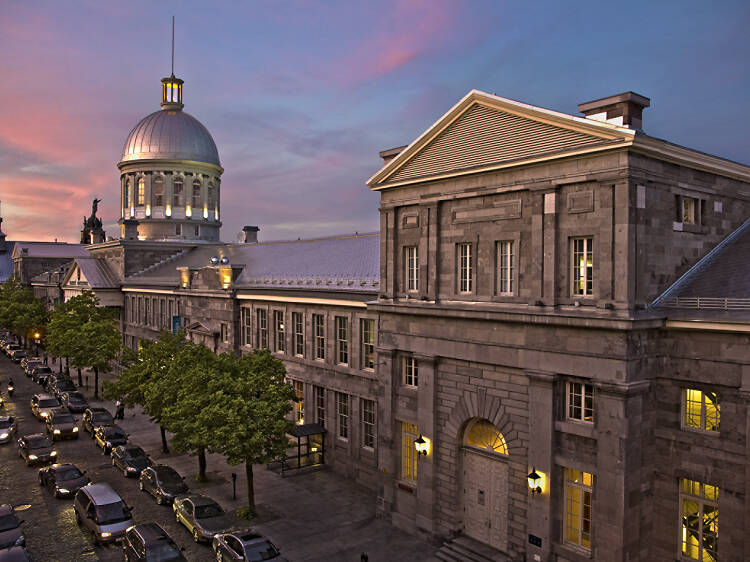 Photograph: Olivier Blouin
24. Marvel at the artwork
On the eastern end of this heritage district, marvel at the spectacular Marché Bonsecours, built in 1844 and currently used primarily as a space to learn about (and purchase) indigenous works of art. It also serves as the site of the international World Press Photo exhibit every fall which features award-winning visual journalists' work from the year prior.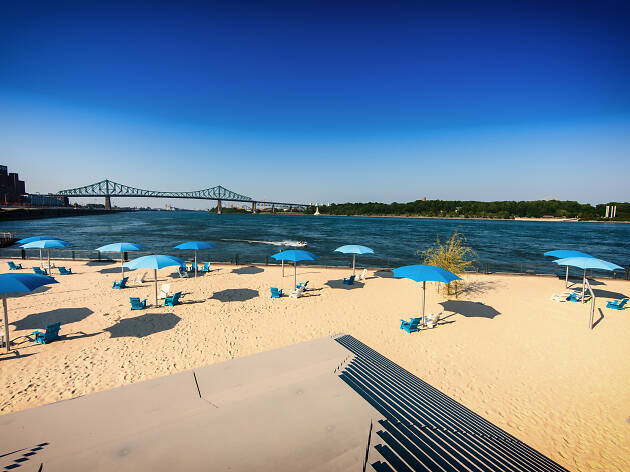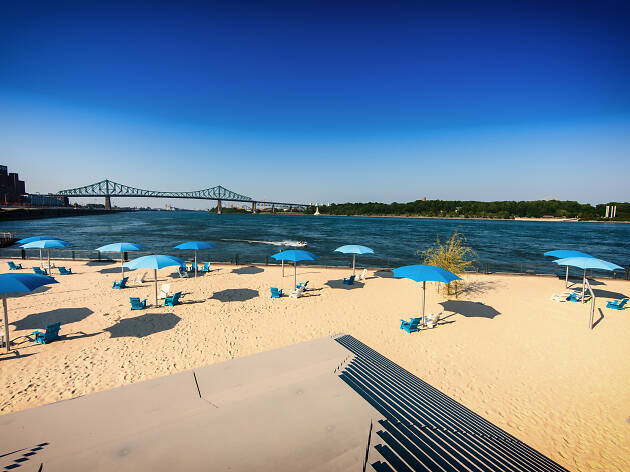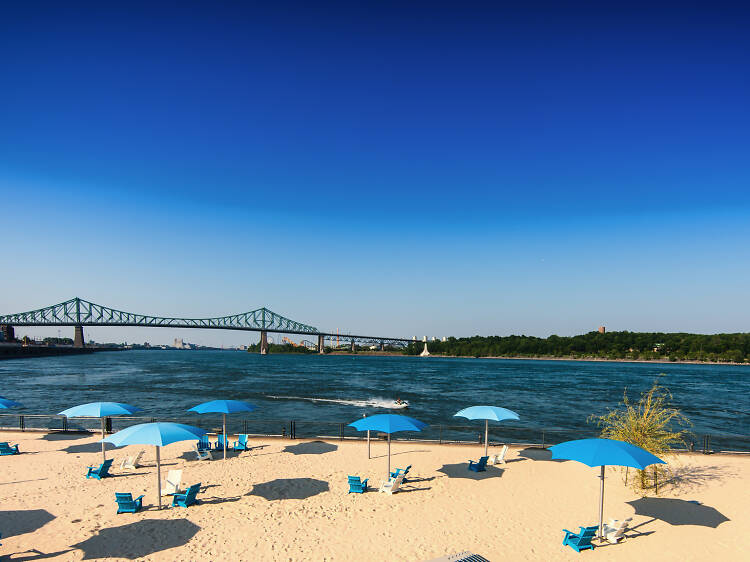 Photograph: Miguel Legault
25. Lie on the sandy shores
Perhaps the most leisurely activity on offer in the Old Port area is grabbing a sunny spot on Montreal-based landscape architect Claude Cormier's Clock Tower Beach. Open during peak summer months, this stretch of sand on the edge of the harbour offers ideal tanning conditions and yoga classes ($10) to boot. It's also a great spot to catch the fireworks ($5) a few times per summer. The only catch is that swimming isn't available here.
Hungry for the best restaurants in Old Montreal?
These Old Montreal restaurants are the finest of fine dining and the top casual options found in the city's historic hub.
Thirsty for the best bars in Old Montreal?
Find all the swanky cocktails, old fashioned pubs and secretive hideaways you need with the best bars in Old Montreal.
More of the best things to do in Montreal
Here's your list of essentials for the best things to do in Montreal, from fantastic attractions to cultural powerhouses.