4th of July for kids in New York City
Here's how to plan a successful 4th of July for kids in NYC—fireworks, hotdogs and all. It'll be your best bash yet!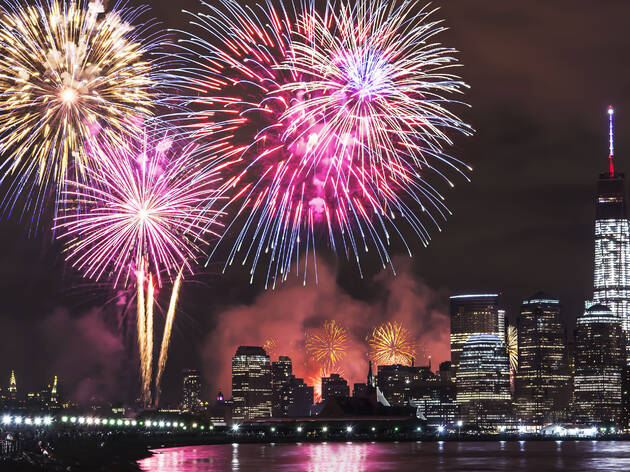 Consider us your guide to 4th of July for kids in NYC. We've got you covered with the coolest things to do.
Even though urbanites toss around the idea of family weekend getaways at the beginning of July, Independence Day in NYC is not worth missing. This year, Macy's fireworks show will return to the East River near the Brooklyn Bridge for a spectacular display like none other.
Plus, the holiday is a great opportunity to take advantage of Gotham's best outdoor activities for kids—beach visits, trips to water playgrounds, a delicious lunch at your favorite picnic spot.
For those who are brave enough to embrace the crowds from Nathan's Hot Dog Eating Contest, there are plenty of Coney Island activities at the ready. Make sure not to embrace Joey Chestnut before hitting the rides at Luna Park!
We know 4th of July for kids in NYC will be a hit this year thanks to all of these great happenings. Happy Birthday, America!
What is Independence Day?
The federal holiday celebrates America's independence from Great Britain on July 4th in 1776. It commemorates the signing of the Declaration of Independence by famous historical figures, including Benjamin Franklin and Thomas Jefferson.
When is Independence Day?
The 4th of July is on the first Thursday of the month in 2019.
4th of July for kids in NYC
Archive 4th of July for kids