April event calendar for kids in NYC
Let our April event calendar guide you to your best NYC events for kids this season! You'll love these Easter events and more.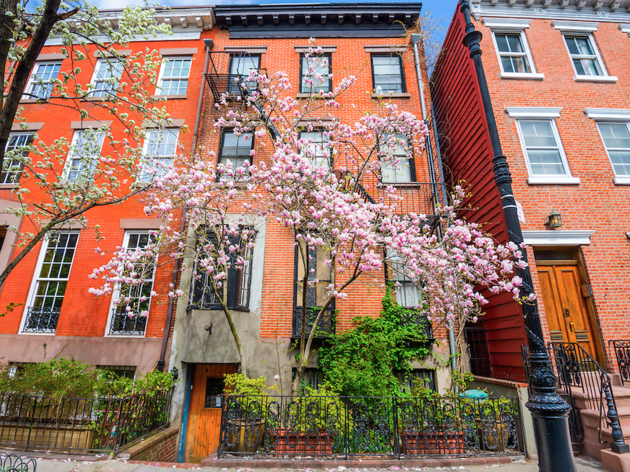 Our April events calendar includes amazing events for kids. Let us guide you through the best of NYC's fun this spring! There's plenty to see and do in terms of activities—you'll absolutely want to visit our Easter for kids guide to attend some cool themed events and Easter egg hunts.
RECOMMENDED: Full NYC events calendar
Keep busy with the coolest outdoor activities for kids and exploring spectacular local public gardens (it's officially time to stop and smell the flowers!). You'll also probably want to hit up our favorite kids' playgrounds if the weather's fair, and our favorute indoor playgrounds if it's not! Here's a list of fun ideas to get you started.
Featured events
You might think you're suddenly in Japan at the BBG's legendary spring festival celebrating the peak of the cherry blossom season. The Japanese tradition of Sakuri Matsuri (cherry blossom festival) celebrates spring, the arts and the great outdoors with a slew of cultural arts and general merry making. All ages.
Read more
If your kids are fans of the Emmy-nominated PBS animated series Wild Kratts, they're sure to be blown away by this real-life theatrical show. Brother duo Martin and Chris Kratt step out of the screen and onto the stage to take audiences on an educational and comical adventure through the animal kingdom. Learn some Wow Facts! on large multimedia screens before the brothers take off on a mission to recover a stolen invention from the clutches of villain Zach and his Zachbots. Ages 4 and up.
Read more