Heads up! We're working hard to be accurate – but these are unusual times, so please always check before heading out.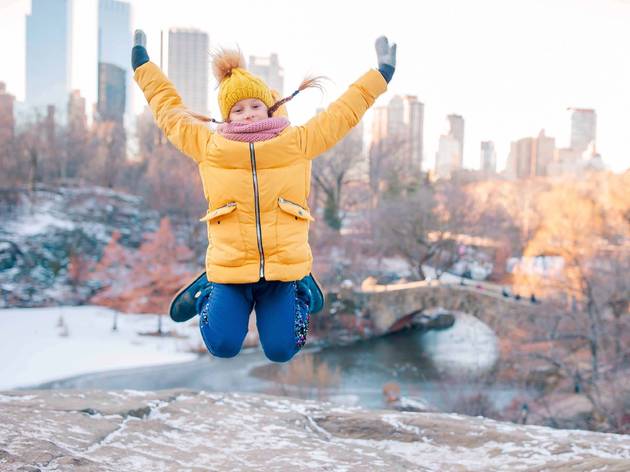 The best outdoor activities for kids in NYC
Even when the temperature dips, NYC has plenty of outdoor activities to keep your little ones busy
After what feels like an eternity of hibernation (we're, of course, referring to 2020), New Yorkers are ready to bust loose. Fortunately, we've rounded up the outdoor activities for kids that will keep families socially distanced and sane.
From sledding hills and ice skating spots to public art and parkour, this list doesn't miss a beat. While our typical routines might be altered, these suggestions will keep you busy, even if you're six feet apart.
Bundle up in your winter coat, fuel up with hot chocolate and get ready to enjoy a day out (safely). You've earned it.
Best outdoor activities for kids
'Tis the season to skate! Grab your warm-weather gear and get ready to hit the ice. Things might look a little different this winter—between new health requirements, reduced capacity, and so on—but the fun will go on. Your favorite family attractions like Industry City and Prospect Park are ready to welcome athletes who want to perfect their moves. Always make sure to plan ahead, as reservations are often required.
When a blizzard sets its sights on NYC, you'll want to head for the hills! By that we mean sledding hills, of course. We've mapped out the best spots from Central Park to Van Cortlandt Park.
No matter the season, NYC parks are hoppin'. Between gorgeous views, fun activities and gnarly playgrounds, these outdoor oases are free enterainment in a place where prices generally skyrocket.
New York, New York, it's a wonderful biking town! From protected bike paths on the Bronx waterfront to the low-key cycling in Battery Park City, we'll help you find the best places to pedal. (Training wheels welcome!)
Just because you live in the Big Apple doesn't mean you can't spend time in the great outdoors. There are amazing family-friendly hikes close to NYC—in fact, the Bronx River Greenway and Inwood Hill Park are right in the middle of the city! So: Check the weather, bundle up and make plans to visit Mother Nature with the fam.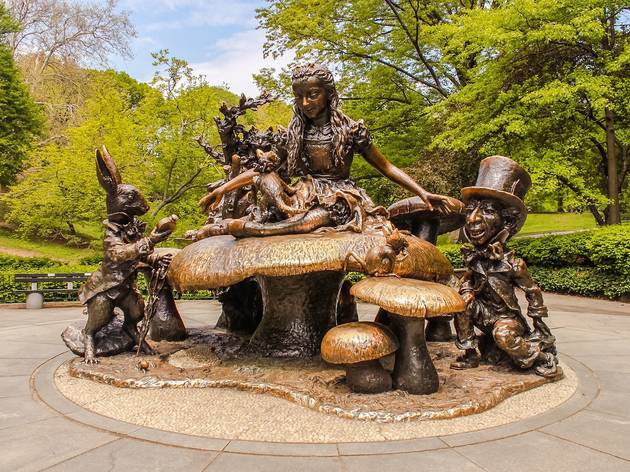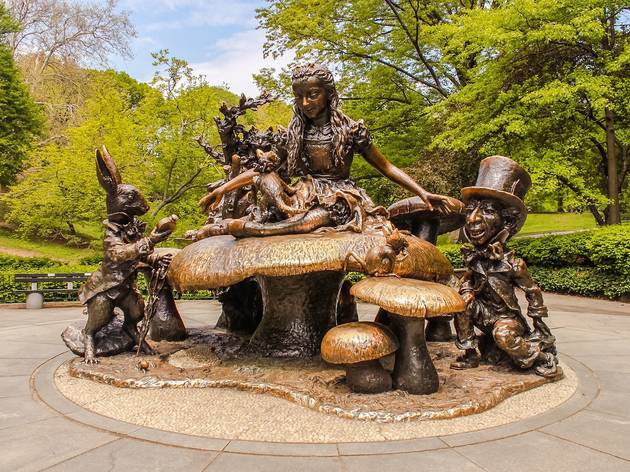 Photograph: Courtesy Shutterstock
Although NYC's art scene is difficult to beat, you don't actually have to step foot in a museum to experience some of its most creative pieces. Public art abounds from every corner of the city, and it makes for some Instagrammable family shots along the way.
Photograph: Courtesy Unsplash + Kyle Gregory Devaras
For entertainment, look no further than the cosmos, which are always a dazzling delight. Many NYC parks offer in-person astronomy (at a distance in the Covid world) and the Museum of Natural History offers virtual monthly lessons via Hayden Planetarium.
This is a golden age of playgrounds. In recent years NYC has completely transformed what playtime is like for a city kid, introducing creative playgrounds to every corner of the the five boroughs. There are so many gorgeous playgrounds to visit in NYC, and this list will help you set off on a fabulous adventure.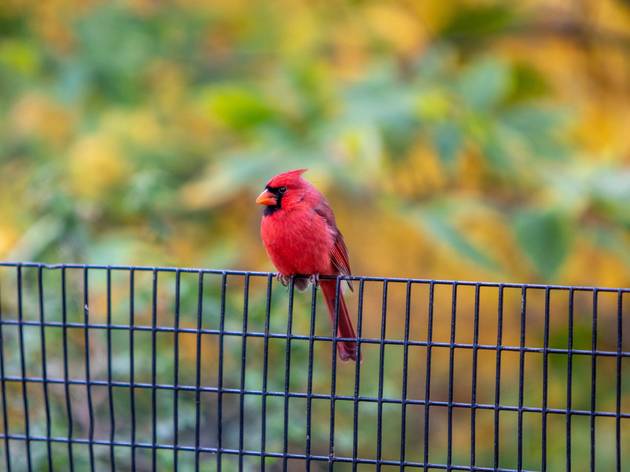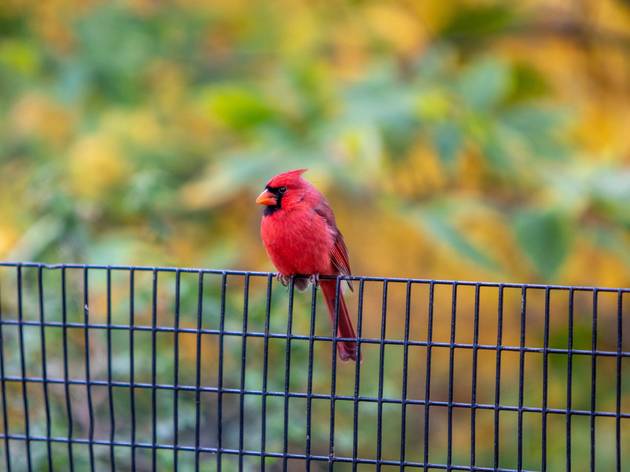 Photograph: Shutterstock
Pigeons might be NYC's unofficial mascots, but trust us when we tell you there are plenty of other species waiting to say hello. Let the rangers in the NYC Parks Department prove it.
A stone's throw from NYC are great snow tubing spots that will get your adrenaline pumping! A little travel time is well worth it, trust us!
Everyone needs a few hours of calm now and then—kids included—and you'd be hard-pressed to find a more serene spot within city limits than Wave Hill. A few stops on the Metro-North Hudson line brings you to the sprawling grounds perched above the Hudson, boasting 28 acres of public gadens, plus woodlands and lawns to wander. You'll find an elegant 19th-century mansion surrounded by meticulously groomed gardens, featuring abundant wildflowers and shady pergolas. Jump in on nature walks, story times and family art projects, often led by local artists and usually free with grounds admission.
Even with limited hours, NYC zoos are a must visit during the wintertime. Greet animals from all around the world, right in your own backyard! (Excuse us, we're visiting the red pandas first!)
From cool family attractions to beloved kids' museums, New York scavenger hunts allow you to explore a go-to spot in new ways, working together as friends and family to uncover the clues. Run through Central Park, hit the Museum of Natural History and so much more! Plus, there are fun themes that'll appeal to all interests. Grab your best buds, a smart phone and wear comfy sneakers. It's time to super sleuth by cracking the code of our favorite scavenger hunts in NYC! Always plan ahead before making a trip, as reservations and new rules are likely in place.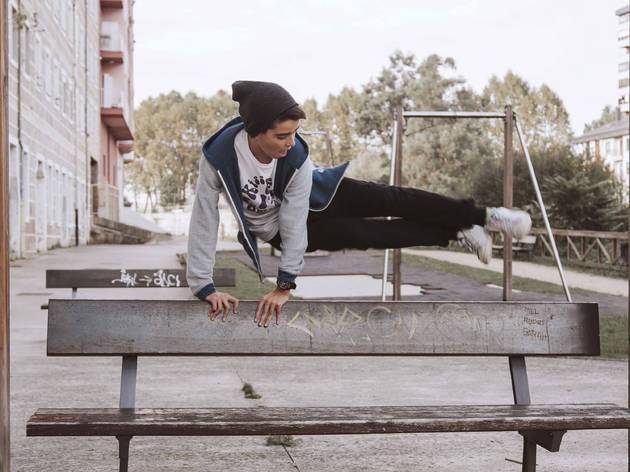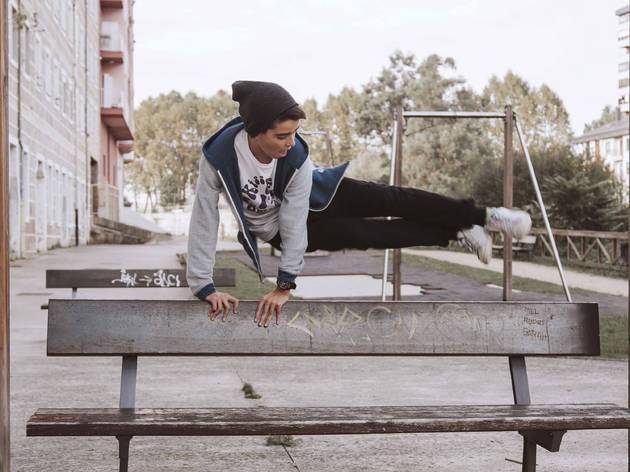 Photograph: Shutterstock
Looking to stay active this winter? Why not give Parkour a try?! The Movement Collective offers a variety of classes—for both kids and adults—at different price points. It's time to make NYC your jungle gym.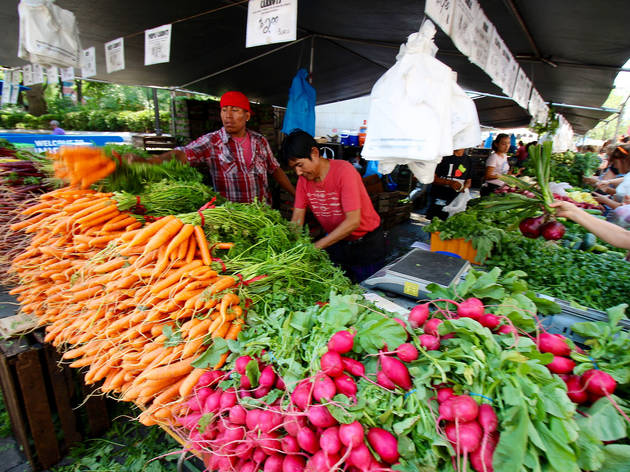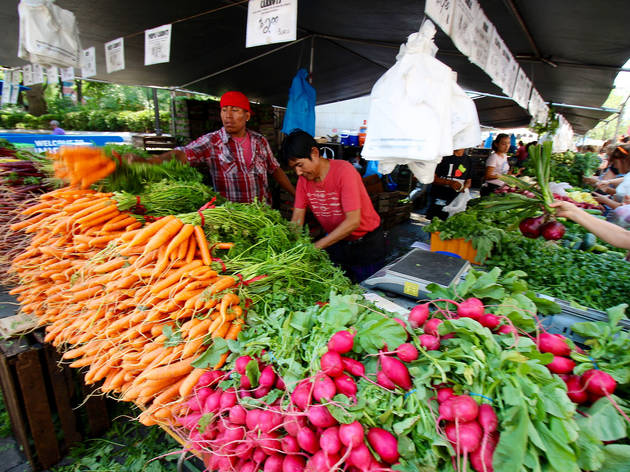 Photograph: Courtesy CC/Flickr/ Shinya Suzuki
These exciting famers' market NYC picks are pretty spectacular. You get get everything needed for a farm-fresh meal, including eggs and dairy, freshly-picked fruits, freshly-picked veggies...even freshly-caught fish and locally-made wine (for Mom and Dad, of course)! Farmers' markets in NYC are the best way to get your greens—your kiddos can even meet real farmers!
More fun things to do