The $18.3 million project that was imagined post-Superstorm Sandy has finally come to fruition: a new and improved Battery Playscape has officially opened in downtown New York.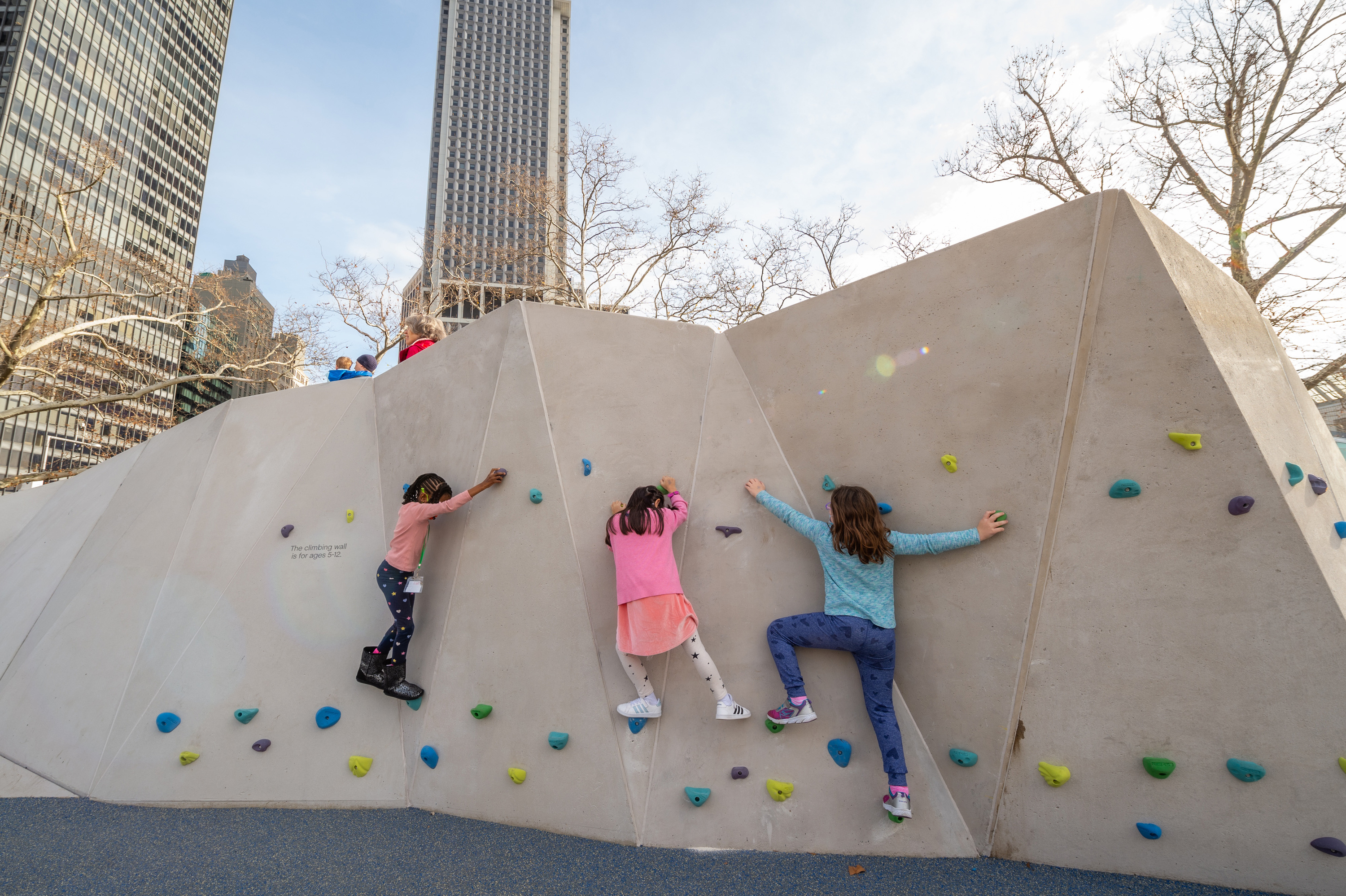 Although the Battery was able to survive the 15-foot storm surge back in 2012, officials began imagining designs that would account for sea-level rise, effectively trying to transform climate challenges into opportunities for creative play within the Battery's playground space.
As a result, the renovated destination now features five different ecological zones, each one, according to an official press release, "inspired by topography created by water shaping the land." Kids will get to have fun on five granite slides in the bluff zone; expect salt-tolerant gardens, elevated tree houses and sand/water play in the riverbed and marsh areas; and even experience the first improv and puppet theater in a local playground (it's called ShowBox) while perusing the dune and meadow zones.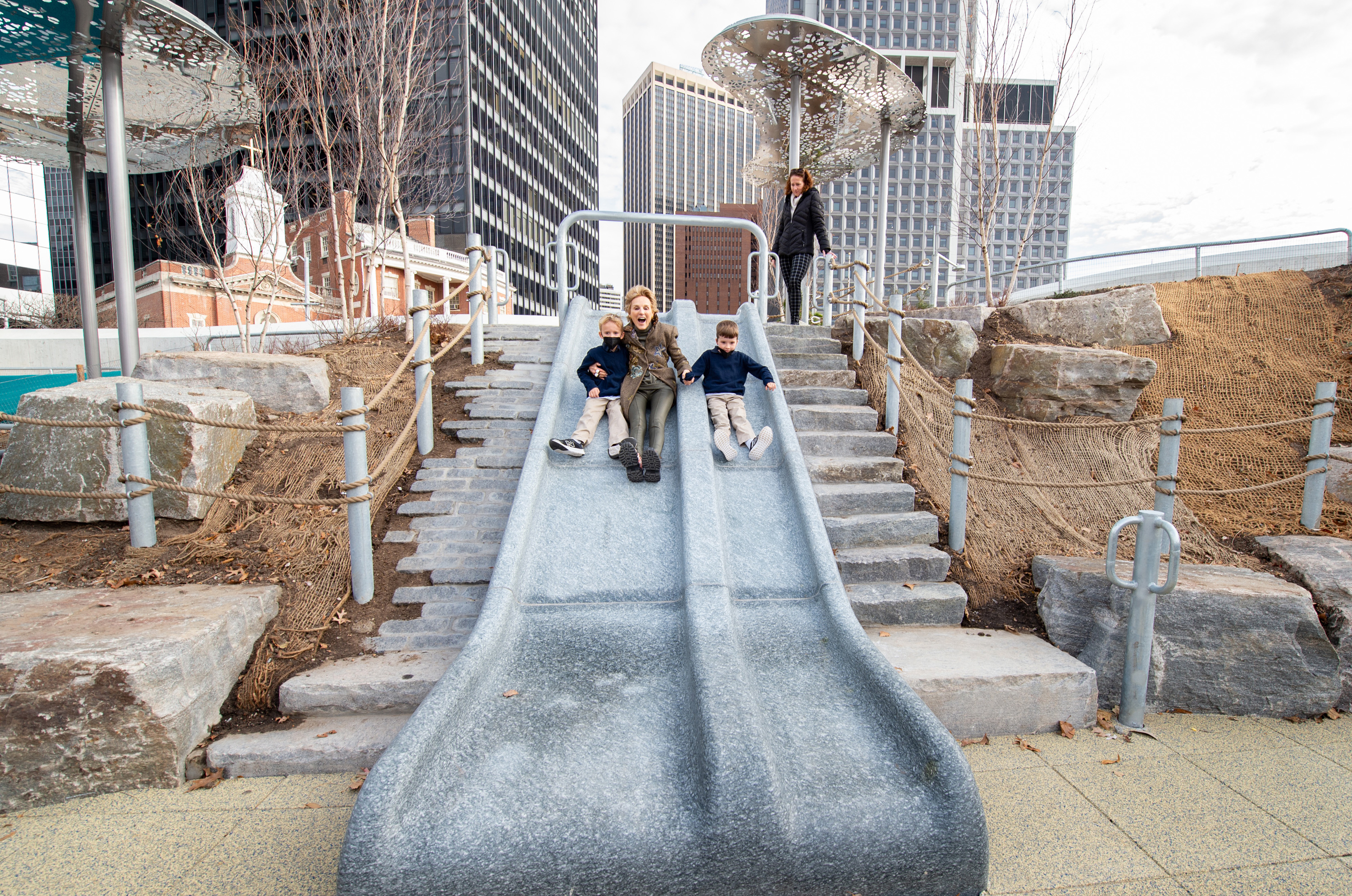 "We immerse children into the natural wonders formed by plants, trees, sand and ancient stone while building an understanding of accommodating climate," said Warrie Price, the founder and president of the Battery Conservancy, in an official statement.
In addition to accounting for ecological updates, the renovated space—which is three times bigger than the former playground at the Battery and was designed by BKSK Architects and Starr Whitehouse Landscape Architects and Planners—also considers the growing number of families who live in the area and the increase in tourism to the attraction.
The Playscape will be open all year-round from 8am through dusk and it will be accessible for free to all members of the public accompanying and supervising kids.