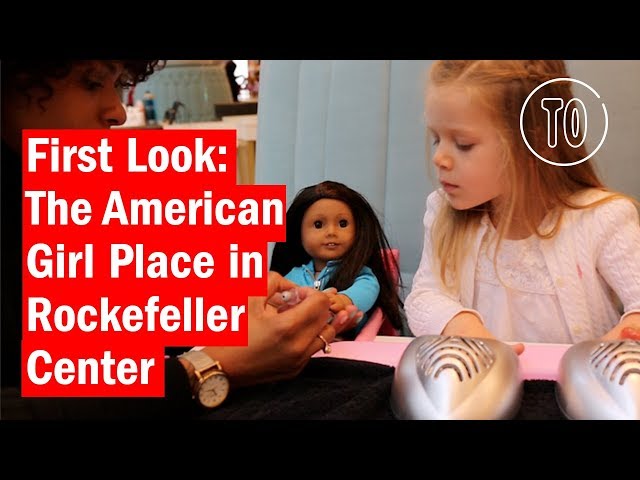 New York's iconic American Girl store on Fifth Ave is making a move to 75 Rockefeller Plaza—and the store's location isn't all that's about to change. The brand new retail space will span 40,000 square feet over two levels (around the same size of the Fifth Ave location) and will offer some pretty amazing new features (especially in terms of parties and personalization).
Here's what we're most pumped about:
A salon for dolls AND kids: American Girl is known for its doll salons, but now kids can actually join in on the fun with services made just for them.
New private party rooms: Woohoo! You can now hold over-the-top birthday parties and other special events for your kids that include new media and projection features plus cool themed packages.
A signature studio: Remember how we were talking about personalization? Your kids can now create one-of-a-kind designs for their dolls (and themselves!) in a fun, collaborative atmosphere.
A media studio: A spot for kids to enjoy a wide range of instructional classes and health/wellness activities.
Until the new store opens in fall of 2017, check out the Fifth Ave location plus our favorite toy stores, kids' clothing stores and kids' consignment and thrift stores.