Cartoon Network Hotel has begun accepting 2020 bookings
Posted: Thursday November 21 2019, 1:28pm
Does your family host the We Bare Bears on a regular basis? Can't refuse Adventure Time with Finn and Jake? If so, you'll want to "toon" in for some exciting news.
Those beloved cartoons for kids will come to life at the debut Cartoon Network Hotel in Lancaster, PA, so start brainstorming future family weekend getaways. We're dying for a sneak peek—almost as much as Dee Dee hopes for a rendezvous through Dexter's lab.
This highly-anticipated vacation spot—the brain-child of the network and Palace Entertainment—is a nine-acre destination with 165 themed rooms, a resort-style outdoor pool (designed with Finn and Jake in mind), an arcade with nods to Ben 10, a full-service restaurant and homage to characters past and present. (The Johnny Bravo and Powerpuff Girls appearances will certainly please the millennials in the brood).
"Connecting our fans to the worlds we create has always been integral to our storytelling," Erik Resnick, Sr. Vice President, Business Development and Commercial Strategy, Cartoon Network, Adult Swim and Boomerang, said in a statement. "Partnering with Palace Entertainment to open our first hotel is an opportunity to create memories for our fans and families."
Take a gander at what's in store!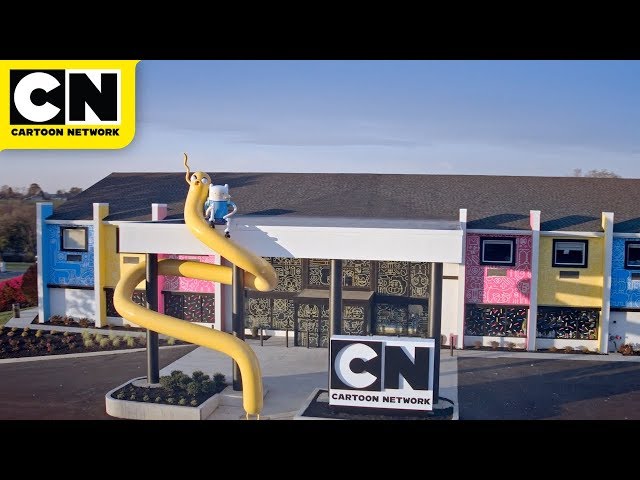 Good news, vacationers!
The hotel is slated to open on Jan 10, 2020 with rooms ranging from $289–$489 per night.
If you can't wait for the excitement, be sure to peruse our favorite winter weekend getaways in the meantime and plan an unforgettable family excursion.
Sign up to receive great Time Out New York Kids deals in your inbox each day.
Share the story