How do you talk about racial unrest, protests and news reports with your children?
We're here to help you navigate these sensitive subjects. Whether you already brought up these topics in a family meeting or you decided that now is the time to address these issues, we found books, essays, videos and websites that can lead you through discussions that are careful, thoughtful and age-appropriate.
Books and essays
There are many fantastic children's books that will help your kids address these issues as they arise. They include AntiRacist Baby, a forthcoming board book for kids 3 and under; Hands Up!, a joyful picture book for ages 4–8 and New Kid, a Newbery-winning graphic novel for ages 8–12, among others. Some of these books can be downloaded for free on SimplyE, the e-reader from the New York Public Library.
This short essay from the nonprofit Child Mind Institute is essential reading. It suggests we don't avoid the subject, be calm and factual, listen to our kids and let them ask questions—and be honest when we don't know the answer.
This activity book from the National Institute of Child Health and Human Development can be downloaded for free.
This book subscription service is for kids ages 3 and under, and readers ages 4–8. It highlights works from underrepresented groups.
Online Resources
Dedicated to raising a generation that's thoughtful and informed, Embrace Race has articles, action guides and webinars for parents looking to talk about race.
Parents can find a curated curriculum of 10 TED talks that address race, voting rights, the criminal justice system and other topics.
This is a collection of essays, workshops, a podcast and other resources for the home, including "100 Race-Conscious Things you can Say to Your Child To Advance Racial Justice."
The comprehensive teaching resource includes lessons, activity books and more. It's intended for teachers, but it can be used at home.
The groundbreaking journalist Ida B. Wells was covering racism, violence and injustice—in 1892. This video from TED-Ed helps us understand the history behind what's happening today.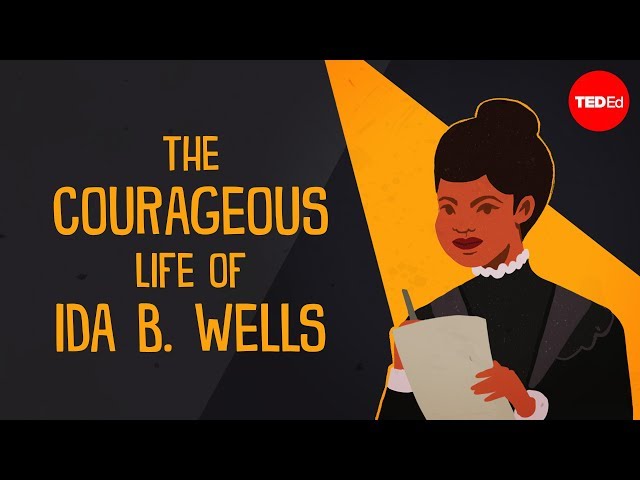 Most popular on Time Out
- Disney's free drawing classes teach you how to sketch your favorite princesses
- Tour the real-life locations of Harry Potter's world with Google Earth
- Celebrate the 100th birthday of Deno's Wonder Wheel with a free coloring book
- New York's kiddie salons share advice on how to cut your child's hair at home
- Best family restaurants in NYC doing delivery

Sign up to receive great Time Out New York Kids deals in your inbox each day.