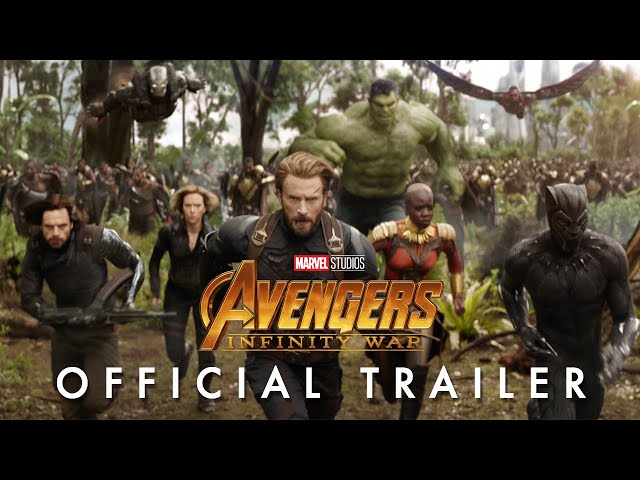 Looking for an action-packed adventure with your family? If so, there's a new event calling your name.
Avengers: Infinity War is set to make its debut on Friday, Apr 27, but for those youngsters who can't wait to take a sneak peak at the superhero-loaded flick, there's a family-friendly fan event on Thursday Apr 26 at Regal Cinemas throughout the country beginning at 6pm (a perfect way to stand united against evil, if you ask me).
To up the ante, those who snag tickets to this screening will get to experience the film—in which beloved Avengers heroes like the Hulk and Thor team up to take on the nefarious Thanos— in RealD 3D. While supplies last, Moviegoers will be rewarded with swag from Marvel and Disney, a studio-produced collectible coin and treats to enjoy during the film. Regal Crown Club members will score an added bonus: an exclusive variant gold collectible coin.
Excited to see Thanos' fate? Head to one of these NYC theaters to check out the event. Grab tickets here.
NYC
Regal Battery Park Stadium 11
Regal Union Square Stadium 14
Regal E-Walk Stadium 13 & RPX

Brooklyn
UA Court Street Stadium 12 & RPX
UA Sheepshead Bay Stadium 14 IMAX & RPX
Queens
UA Kaufman Astoria Stadium 14 & RPX
Looking for more ways to take advantage of NYC? Not a problem—we have plenty of ideas in mind! Why not head to one of the best outdoor restaurants NYC has to offer (considering we've finally made it to spring)? While you're taking advantage of the sunshine, visit a kids' playground that the little ones will love. Wrap up the day with a trip to see one of the best new kids' movies in theaters.
Sign up to receive great Time Out New York Kids deals in your inbox each day.