If you haven't made a trek down to Bikini Bottom, now's the time to hop in your boat and journey to the famed pineapple under the sea.
Our jelly fish catching, krabby patty cooking, absorbent and porous sponge will soon leave NYC, so if you're still hoping to score tickets to SpongeBob SquarePants: The Broadway Musical, do so before its final performance on Sept 16. According to The New York Times, Nickelodeon (the lead producer of the show) will make rights to the musical available to school and youth groups in 2019. Following that plan, SpongeBob and his crew will embark on a U.S. tour. Fins crossed that SpongeBob—undeniably the worst student at Mrs. Puff's boating school—will not be organizing the transportation.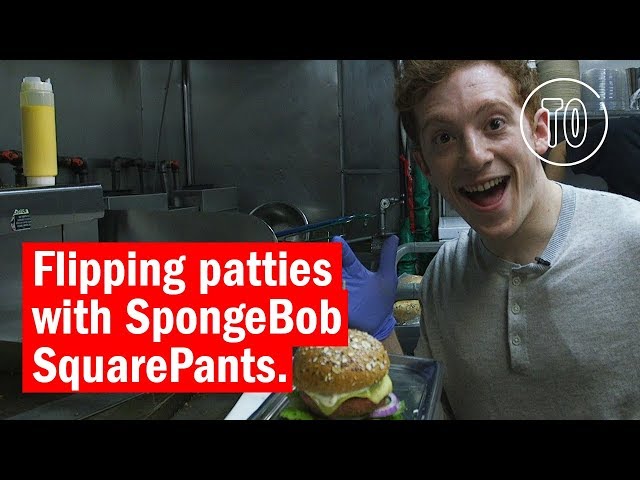 The visually intricate nautical musical—which earned a TONY this year for scenic design—also features original tunes from John Legend, Panic! at the Disco, Steven Tyler and Joe Perry and the Flaming Lips, among others. Clearly, the music far surpasses anything Squidward could muster up on his clarinet, so it's a can't-miss opportunity. To top it off, our star Ethan Slater is completely lovable...even if he isn't as porous as our animated character.
Thinking about dropping on the deck and flopping like a fish? Get your tickets here.
Sign up to receive great Time Out New York Kids deals in your inbox each day.
Although SpongeBob will be departing from the Palace Theatre, there are plenty of other Broadway shows for kids that the whole family will love. When the curtains close, grab a bite to eat at one of these fun restaurants and finish off the day with a scoop at one of NYC's best ice cream shops.