The best fun restaurants in NYC for kids and families
The fun restaurants in NYC are extensive, so start making a list and come hungry!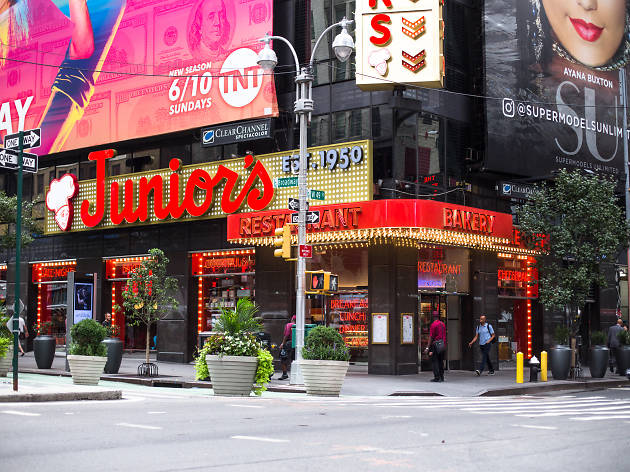 Fun restuarants in NYC make Gotham's culinary scene all the more exciting. We hope you're hungry...and ready for an adventure.
If you're looking to go back in time, rock out with your favorite bands or hop down the rabbit hole with Alice, look no further! You can do all that and then some at these popular destinations.
In addition to exciting themes, you'll love digging into New York pizza or trying the latest craze, like cereal restaurant spots. Naturally, a few of our favorite ice cream shops in NYC have also landed a sweet spot on our list, so you need to take a peek.
We can't wait for you to book a reservation at our favorite fun restaurants in NYC. When you're down chowing down, make sure to tackle our grand checklist of the 101 best things to do with kids in NYC. Trust us, you'll need a full stomach before embarking on that feat.