Heads up! We're working hard to be accurate – but these are unusual times, so please always check before heading out.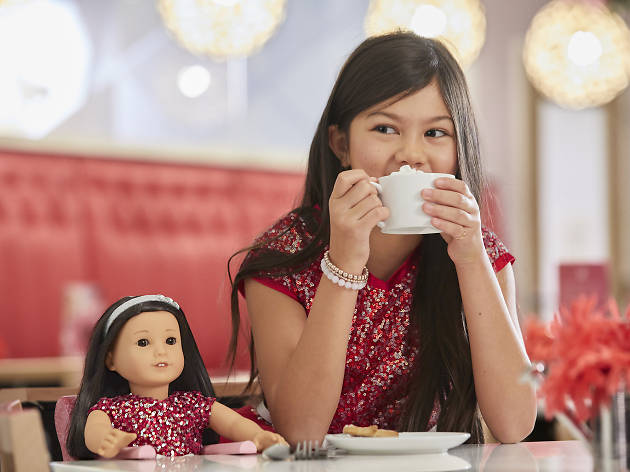 Here are the best fun restaurants in NYC for kids and families
A meal at one of these fun restaurants in NYC will turn a good day into a great day! Browse the list, and make your plans.
UPDATE: Events, venues, shops and restaurants in NYC have been cancelled or closed due to coronavirus. Some offerings here might be affected—if you're unsure, please call to confirm.
A meal at one of these fun restaurants in NYC will make Gotham's culinary scene all the more exciting. After all, eating out is one of the best things to do with kids in NYC.
These super-fun restaurants are some of the best family restaurants in town. Some are themed, some are silly and some are simply great spots where kids can be a little goofy. Spoiler alert: Some are cereal restaurants where you can make every meal the breakfast of champions.
You could always keep it simple, and go to an amazing kids pizza place in NYC. No matter what you choose to do, you and your family will eat well in the Big Apple—and have a terrific time going out together.
More fun for kids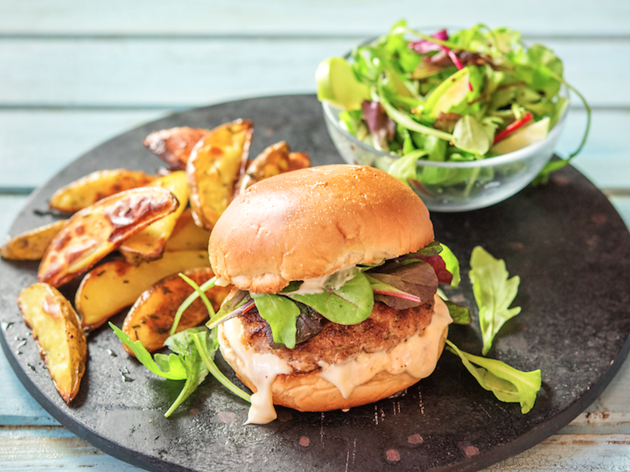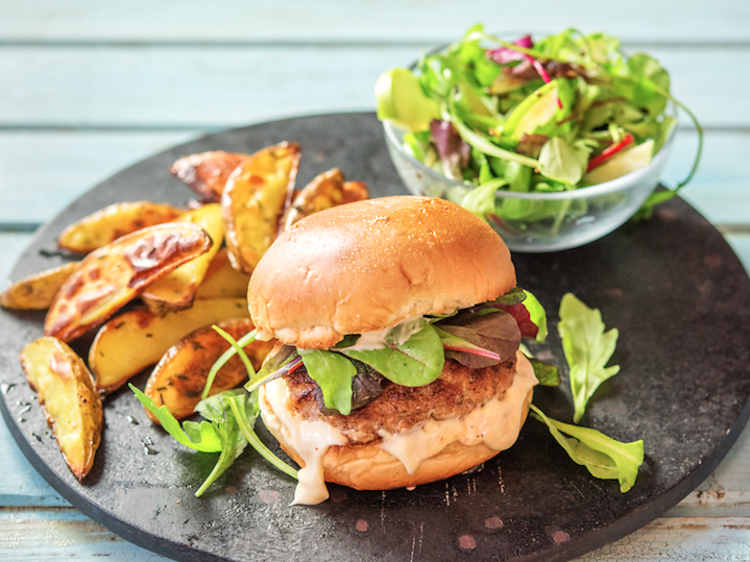 Photograph: Courtesy HelloFresh
OUR RATING: 5/5
HelloFresh is not only committed to delivering delicious, sustainably sourced ingredients, but the company also turns cooking into a merry activity. Through its app, social-media channels and blog, HelloFresh offers chef-led video tutorials and Facebook Live events hosted by a dietitian to help families create a variety of healthy meals. Kids love dishes like steak and potatoes, burgers and veggie stir-fry.
PROS: High sustainability standards for ingredients; meals for vegans, vegetarians and other special diets; delivery everywhere in NYC
CONS: No lunch recipes, plus only one breakfast option per week

AVG COST PER MEAL: $8.74/meal for the family plan (feeds four, includes 2–3 meals).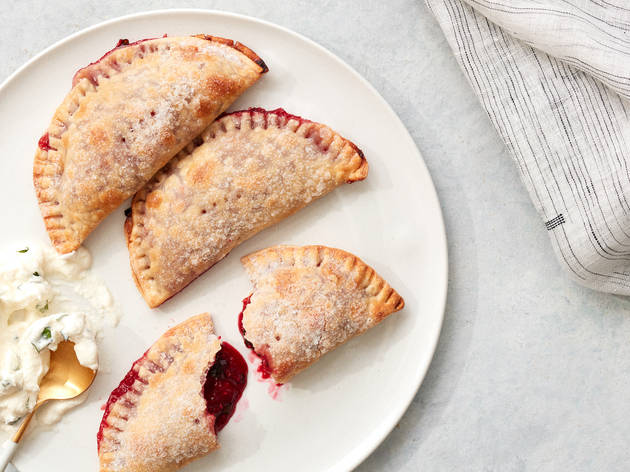 Photograph: Courtesy Plated
OUR RATING: 5/5
Every week, sign up for a minimum of two nights and choose from 14 easy-to-make meals and two dessert options, including surefire hits like buffalo chicken pizza and peach and berry empanadas. Seasonal and organic produce, antibiotic-free poultry and sustainably sourced fish and beef with no added hormones translate into dishes that are healthy and nutritious—and with a Le Cordon Bleu–trained chef at the helm, you know the food is going to be delicious.
PROS: The company meets special dietary needs, and recipes with high customer ratings return as encore recipes available for a full month. flexible subscription and delivery throughout NYC and beyond; and tips and cooking demos via apps, Facebook Live and Morsel by Plated.
CONS: Recipes include a breakdown of ingredients and any potential allergens, but ingredients are prepared in facilities that also handle milk, fish, eggs, shellfish, tree nuts, peanuts, wheat and other potential allergens.
AVG COST PER MEAL: From $9.95/meal for three servings per night plan (feeds four, 2–4 meals per week).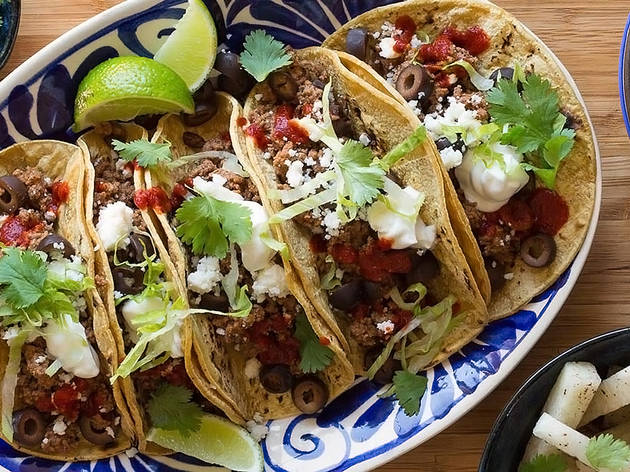 Photograph: Courtesy Sun Basket
OUR RATING: 5/5
Those looking for paleo, gluten-free, dairy-free, soy- free or vegetarian options will enjoy spending time in the kitchen cooking with premeasured ingredients befitting their diet. The family menu, co-created by Justine Kelly, Sun Basket's co-founder and Executive Chef, feeds families of four and includes easy-to-follow "Kids can!" steps so little chefs can help in the kitchen. They'll get to learn new skills as they tackle favorites like mojo-marinated carne asada fajitas. Customers must opt in for a minimum of three recipes a week, and deliveries take place Mondays or Wednesdays.
PROS: Reaches more than 98 percent of the U.S., including all of NYC; offers a weekly recipe book with step-by-step instructions, along with video tutorials on facebook featuring local and celebrity chefs
CONS: No dessert options but provides healthy dessert recipes.
AVG COST PER MEAL: $10.99/serving in family plan (feeds four, 2–4 recipes per week).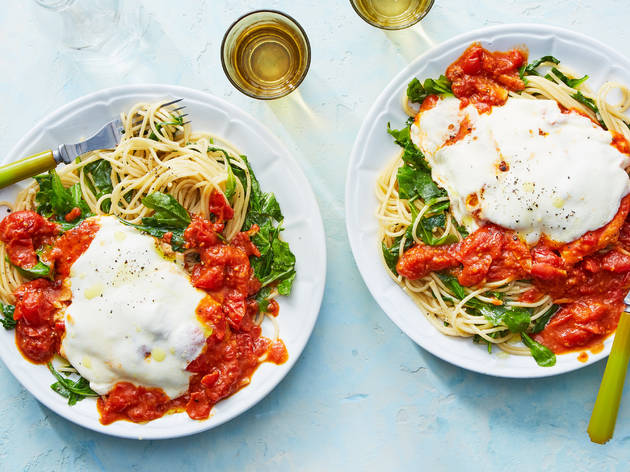 Photograph: Courtesy Martha & Marley Spoon
OUR RATING: 4/5
All five NYC boroughs can call upon this meal service, a collaboration between Martha Stewart and Marley Spoon, for preportioned ingredients and step-by-step instructions to create two, three or four meals a week. Marley Spoon taps into Stewart's archives of more than 18,000 recipes, so even picky eaters will find meals to enjoy, like banh mi turkey burgers, cheesy fajita pizza and pork chops with yellow pepper puttanesca. Ingredients are locally sourced, but the majority of beans, pastas, canned tomatoes and grains come straight from Italy.
PROS: Families can select from 10 recipes every week, and flexible subscription allows for skipping weeks. Delivery Mondays through Saturdays.
CONS: No breakfast, lunch or dessert options
AVG COST PER MEAL: $8.20–$9.50/serving under 3–4 people plan (feeds four), 2–4 meals per week.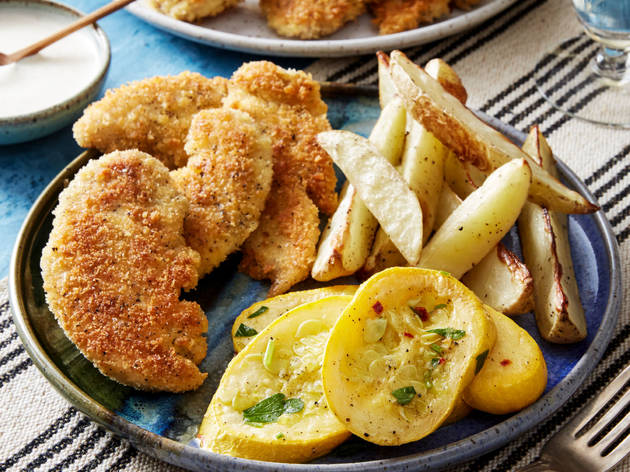 Photograph: Courtesy Blue Apron
OUR RATING: 4/5
The family plan from Blue Apron removes the stress from menu planning with four dinners, each of which can feed a family of four, delivered to your door every week. Novice cooks learn how to tackle new recipes; premeasured ingredients reduce the amount of food going bad at the end of the week. Kids will gobble up red, white and blue pizza and crispy chicken tenders, while parents kick their meals up a notch with Blue Apron Wine, a monthly subscription of six vinos that pair well with the available meals.
PROS: Nationwide delivery Tuesday through Friday as well as Monday and Saturday for some locations; an online cookbook contains a searchable database of the entire recipe collection; iPhone app, articles and social-media channels with recipes, info on seasonal ingredients and how-to videos
CONS: Limited offerings for people with dietary restrictions. Meals also come as combo packages, so less flexibility in picking the exact set of meals you want.
AVG COST PER MEAL: $$7.49–$8.99/serving under the family plan (feeds four, 2–4 recipes per week).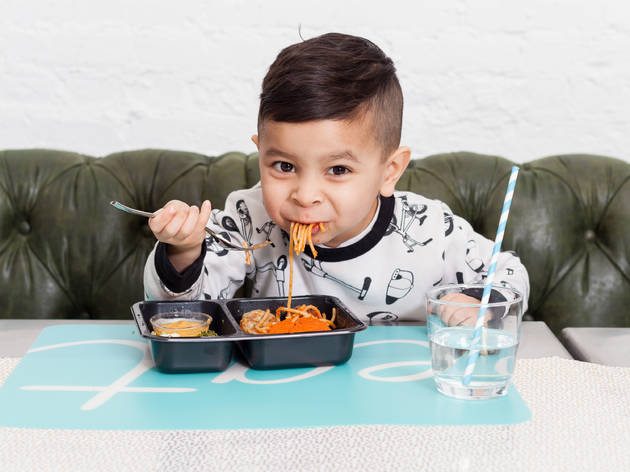 OUR RATING: 4/5
Have kids of many ages? This plan has it all! Yummy, organic, ready-to-eat options for toddlers—mashed yams and French green peas or mac and cheese with cauliflower, and baby foods like butternut squash puree and turkey or garnet yam and Golden Delicious apple puree— add variety to their diet and have them reaching their chubby fingers for more. Plans cater to three baby stages at 6, 8 and 10 months old (choose from 8- and 14-meal plans) and toddlers aged 1 to 3 years old. You'll also find plans for kids ages 4 to 8, 9 to 13, and 14 and older (5- and 10-meal plans): think mac and cheese with cauliflower and teriyaki salmon over brown rice.
PROS:
Delivery everywhere in nyc; lunch and dinner choices for toddlers and breakfast, lunch and dinner for babies; facility is free of peanuts, tree-nuts
and shellfish.
CONS: No meals are specifically for grown-ups, but try a lunch option from the 14-and-older plan.
COST PER MEAL: Various pricing; depends on age group.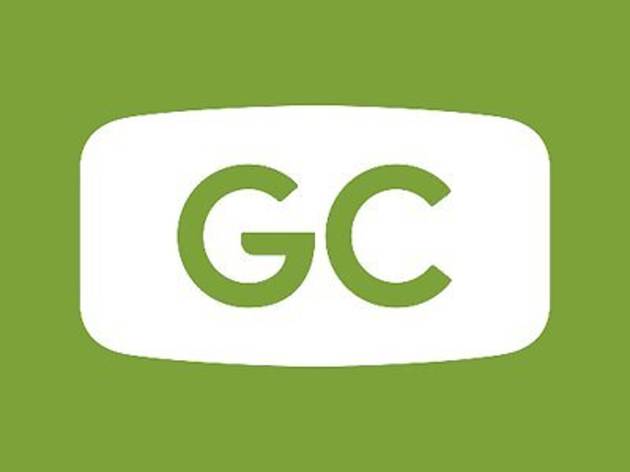 OUR RATING: 4/5
HelloFresh acquired Green Chef, a meal-kit delivery service that offers certified organic meals, in 2018.
PROS: Green Chef offers a Family Plan that includes two four-person meals per week. There's an Omnivore plan (for those who enjoy meat, seafood and vegetarian dinners) and Carnivore plan (geared more towards those who want meat with every meal). When you sign up, you'll get two meals free for your first week.
CONS: This meal-kit service is well-suited to families with adventurous eaters. While there are some new takes on flatbreads and meatballs on offer, most of the menu items incorporate food that will likely please the adult audience more (read: loudly incorporates veggies)—unless your kid's older or a food explorer, that is. It's also very pricey, so there's more at risk.
AVG COST PER MEAL: $11/meal under family plan; $94/box including shipping (two meals that serve four people each per week).
Photograph: Courtesy Purple Carrot
OUR RATING: 3/5
Those looking to transition their family diet to 100 percent plant-based meals will receive farm-fresh produce and collect an arsenal of healthy recipes when they sign up for Purple Carrot. Offerings like potato and rosemary flatbread with broccoli and butternut mac and cheese with Swiss chard and garlicky bread crumbs will quickly become go-tos for homemade dinners. This service is great for vegans, vegetarians and those with lactose-intolerance or for folks who'd like to have a more eco-conscious diet, and there's even a gluten-free meal plan available that's low in soy and refined sugars. Meal kits are shipped every Monday and delivered within one to two days.
PROS: Meals come with recipe cards; the company's Facebook page is full of how-to videos.
CONS: Meals are preselected by an in-house chef.
AVG COST PER MEAL: $12–$13/meal (feeds three or four, 2 meals per week).