As the NYC snow begins to melt and the ice begins to thaw, our favorite cold-weather queen swoops in to send a shiver down our spines and provide yet another dose of winter.
That's right—Elsa is back in a highly-anticipated first look at Frozen 2, one of the best kids' movies 2019 has coming down the pipeline. Needless to say, we're shrieking and about to burst out into a "Let It Go" jam session (put those songs for kids on blast if that's the case for you too).
The debut trailer opens with our leading lady looking fierce as usual, standing in front of a large body of water and determined to tackle the storm waves in front of her. Skies are gray, rain is pouring in and the waves keep getting bigger and bigger. Regardless, Elsa jumps into the water, turning waves to ice and swimming through the chaos.
Though we're not entirely sure what this all means, we're then lead into several other scenes with our favorite characters. Anna is there (sans signature braids), along with Olaf, Kristoff and Sven. We're actually treated to another season—autumn—and there is a forest full of golden-brown trees. (Yep, no ice.) None of the characters actually speak, and the scenes don't provide a ton of information, but we're still anxiously counting down the days until the Nov 22 premiere, anyway. Plot? Eh, we're really just curious if there will be another (or dare we say better) "Let It Go."
The original film came into our lives in 2013, and we've been signing along with our favorite sisters ever since. It earned $1.3 billion at the worldwide box office, according to Variety, and we're certain its sequel will be another success. Check out the trailer below, and if you can't contain your excitement until November, marathon the best Disney princess movies.
Frozen 2, we're standing by—and ready to build a snowman.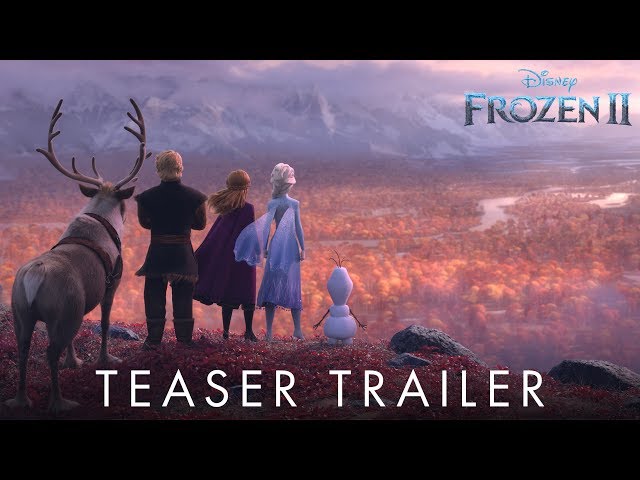 Sign up to receive great Time Out New York Kids deals in your inbox each day.