If all grocery stores were as intoxicating as The Pint Shop, you would be much more excited to run errands.
For those who are in search of an interactive shopping experience that'll satisfy your sweet tooth and belly, look no further than the Museum of Ice Cream's latest venture, The Pint Shop, which opened on June 6. Though the 2016 museum was incomparable thanks to its sprinkle pool, ice cream sandwich swings and other delicious activities...there wasn't actually a place to have a bite or two of your favorite flavor.
All that will change with this whimsical, inviting space where you can pick up a few containers of irresistible offerings such as Vanillionaire, Cherrylicious, Churro Churro, Chocolate Crush and Nana Banana. (Chocolate Crush, I'm coming for ya!)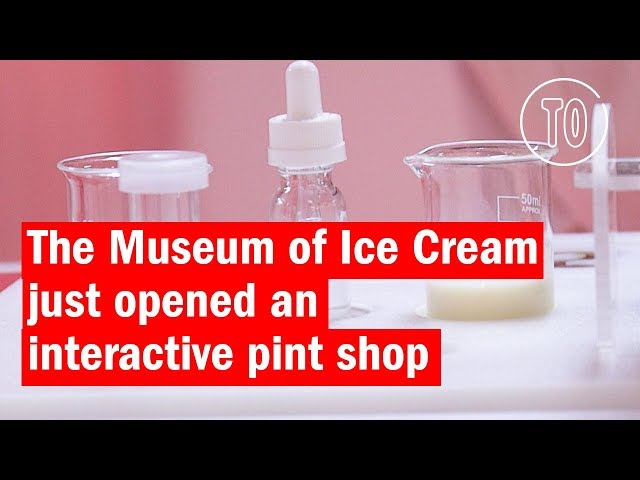 Part shop, part attraction, this new downtown go-to is on everyone's radar and packs a busy calendar. The Pint shop will offer workshops throughout the season, including "Pitch Your Pint," where hungry entrepreneurs can visualize a new ice cream flavor, or "GIFs Galore," which will enable attendees to create stop-motion graphics that are as tempting as the ice cream. If you're feeling really adventurous, don't forget to book a tasting!
Added bonus? Just in time for the warm weather, Target has collaborated with the Museum of Ice Cream for a limited-time line of apparel and accessories inspired by the Pint Shop. The pastel-clad rompers, tops and purses are a must for your excursion to the store.
We'll meet you in the ice cream aisle!
459 W 14th St (855-258-0719, museumoficecream.com/pint-shop)
Sign up to receive great Time Out New York Kids deals in your inbox each day.
Sweet treats are aplenty in NYC. Check out the best ice cream shops for kids, have a look at the most scrumptious cookie delivery services and bring on the likes when you snap photos of the best rainbow food in NYC.