This new indoor skydiving space is a must for thrill seekers
Posted: Tuesday April 10 2018, 2:29pm
Good news, young adrenaline junkies: There's a brand-new venue that literally takes fun to new heights.
iFLY Paramus, an indoor skydiving facility, just made its way to the Garden State, and kiddos and adults alike are craving a rush of excitement. It's the perfect way to experience something thrilling...without the whole jumping out of a plane thing.
The facility offers those 3 and up a chance to soar like their favorite super hero. Attendees will receive the proper gear and guidance before heading into a fly chamber where 120 mile-per-hour winds send them in the air. The gift of flight is a highly coveted super power, so who would want to miss this opportunity? (Check out the requirements and restrictions here.)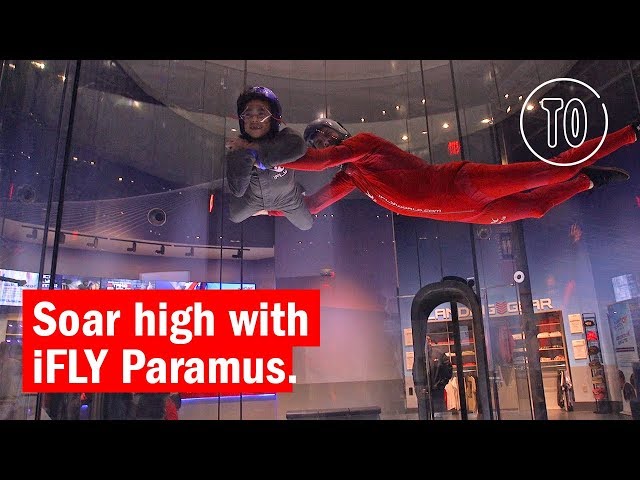 However, this new play space is about more than floating through thin air. It also features a variety of STEM-related activities, offers a flight school for those ages 4–16 and even coordinates educational field trips. For those kiddies who want an unusual experience for their birthday, parties are also available. This is one birthday that will surely be the talk of the playground.
So what are you waiting for? Make like Superman and get ready to soar through the sky.
Looking for more adventure? You and your crew can visit these kids attractions, take a swing at the best mini golf NYC has to offer and find the best things to do in NYC with kids. Prepare for a busy spring!
Sign up to receive great Time Out New York Kids deals in your inbox each day.
Share the story