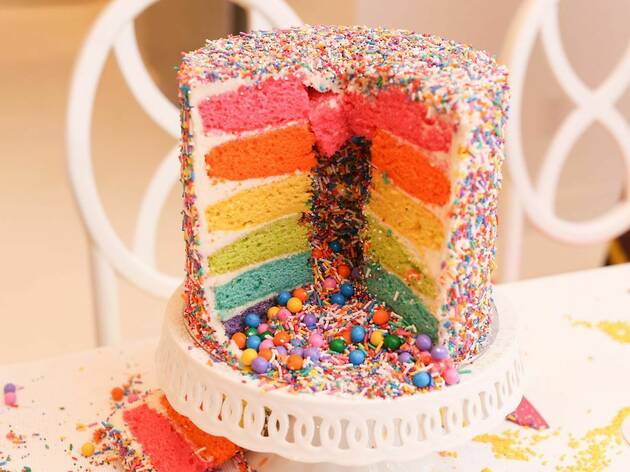 The best kids' birthday cakes from NYC bakeries
Kids' birthday cakes are the best part of the party! Your bash will end on a high note with one of these masterpieces.
The best kids' birthday cakes and custom cakes from NYC bakeries are no-brainers when you're planning a celebration.
Kids' party entertainment and kids' birthday party places are certainly important factors, but let's be honest: The final moments of the occasion will be spent indulging, and you simply cannot serve subpar treats.
RECOMMENDED: Best kids' birthday party ideas
If you're in search of big flavor, bright colors and even a few surprises, these kids' birthday cakes are as sweet as they look. Be warned: The kiddies (and even their guardians) will come in search of seconds.
If you're thinking about a little something extra, explore the best shops for birthday cupcakes in NYC, too. A happy birthday, indeed!
Best kids' birthday cakes