Best holiday markets in NYC to visit this year
Winter wouldn't be complete without the best holiday markets in NYC—they're a must for all residents and visitors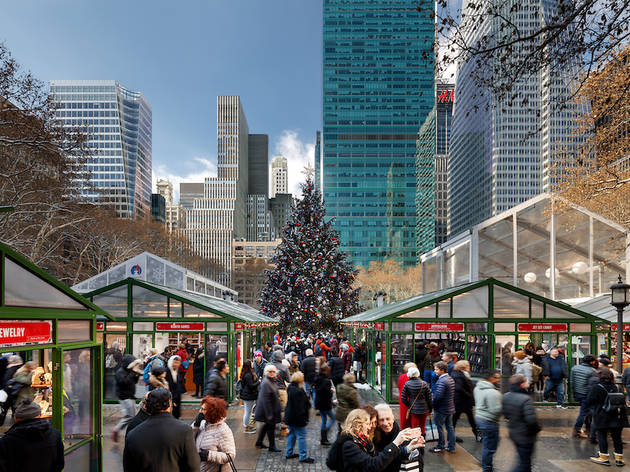 There's no doubt about it—the best holiday markets in NYC truly make December the most wonderful time of the year. After you've made the rounds at Rockefeller Center and embarked on the annual Dyker Heights tour, visit the markets to browse unique vendors, indulge in some tasty treats and participate fun family-friendly activities.
RECOMMENDED: Your guide to Christmas for kids in New York City
As much as we love Dec 25, we can't help but swoon over the fun we experience the weeks before thanks to the best holiday markets in NYC. Make the experience extra festive with a cup of hot chocolate, a trip to NYC's best toy stores and a few loops around the best kids' ice skating rinks in NYC.