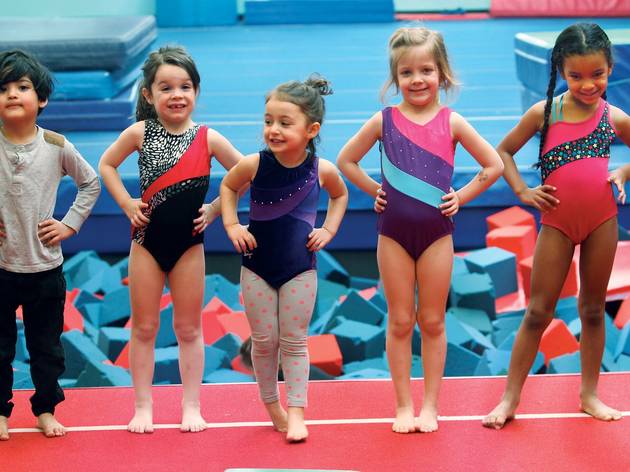 The best kids' gymnastics classes in NYC
Nailing a cartwheel, perfecting a balancing beam trick—kids' gymnastics provides the opportunity to do all that and more
If your children have springs in their feet, why not sign them up for kids' gymnastics? It's the perfect way for them to perfect their moves and gain an introduction into fitness. Gymnastic classes not only help little ones get their tumbling down just so, but they provide confidence and allow little ones to form friendships along the way. Plus, you never know—those gymnastics classes for kids just might be the first step to the Olympics.
Looking for more ways to get your kiddos moving? Check out our best ballet classes for kids, sign the little ones up for a few kids fitness classes and find the best swimming lessons for kids in NYC.
Best gymnastics classes for kids
More fun things to do with kids
These wonderful outdoor activities for kids will help your whole family enjoy time outside. After all, nothing's better than a breath of fresh air!