The best academic summer camps for kids
Summertime and the living's easy—and the learning is fun, especially when academic summer camps have so much to offer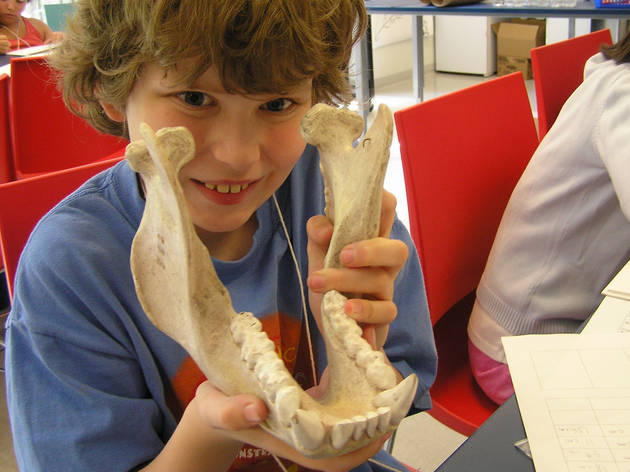 1/26
Photograph: Courtesy AMNH
American Museum of Natural History camp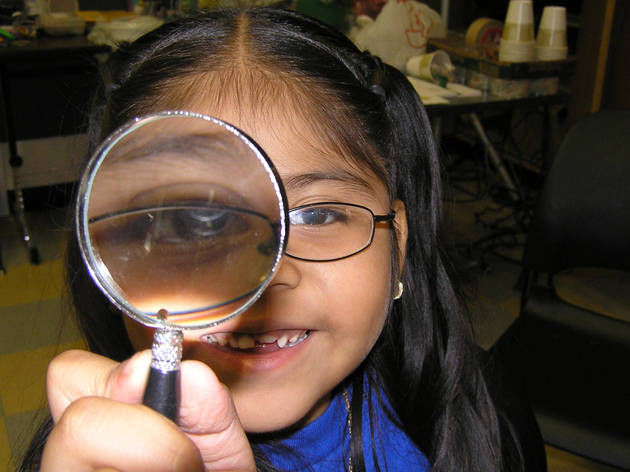 2/26
Photograph: Courtesy AMNH
American Museum of Natural History camp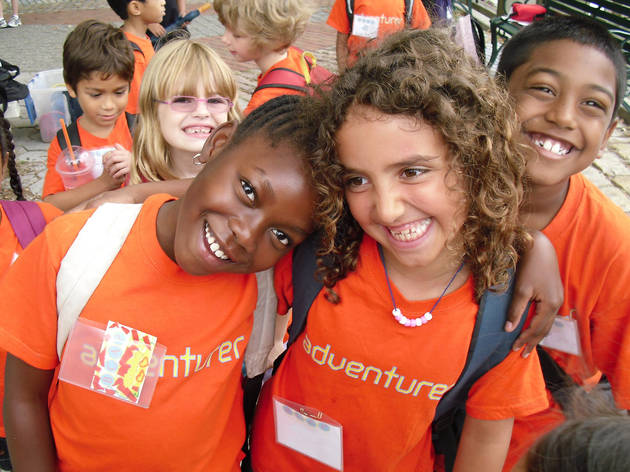 3/26
Brooklyn Cutural Adventures Program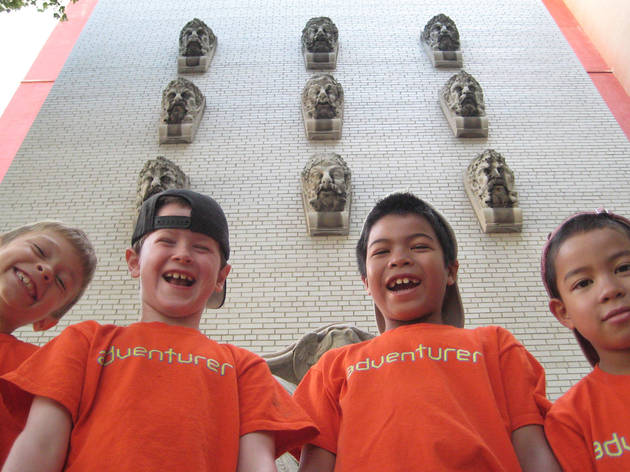 4/26
Photograph: Courtesy Heart of Brooklyn
Brooklyn Cultural Adventures Camp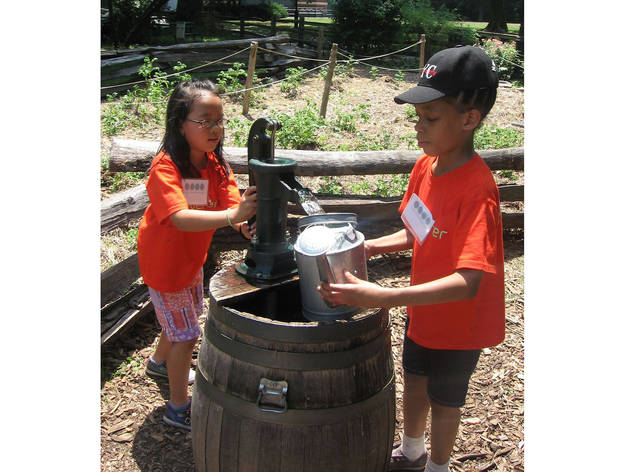 5/26
Photograph: Courtesy Heart of Brooklyn
Brooklyn Cultural Adventures Camp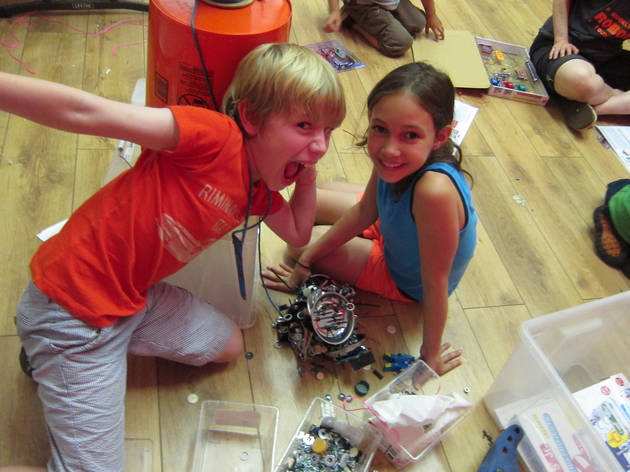 6/26
Brooklyn Robot Foundry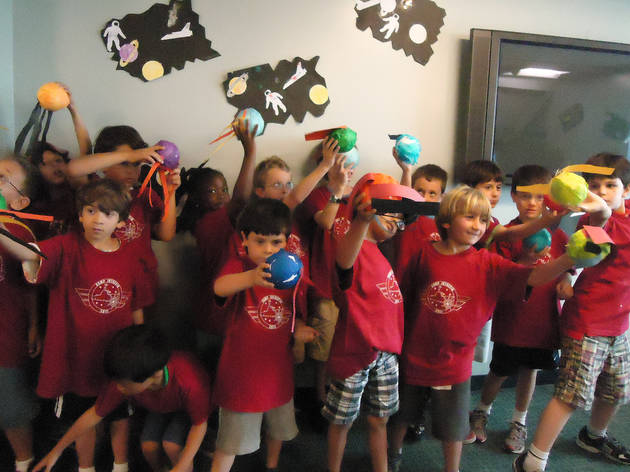 7/26
Photograph: Courtesy Intrepid Museum
Camp Intrepid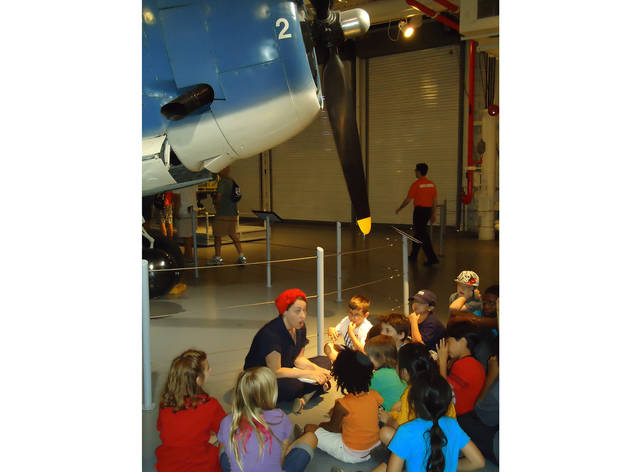 8/26
Photograph: Courtesy Intrepid Museum
Camp Intrepid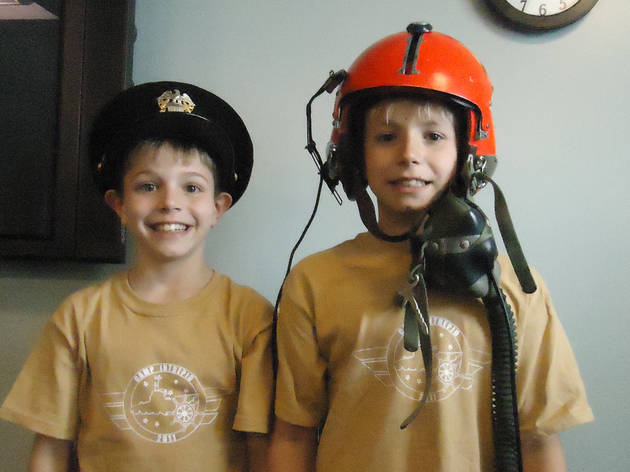 9/26
Photograph: Courtesy Intrepid Museum
Camp Intrepid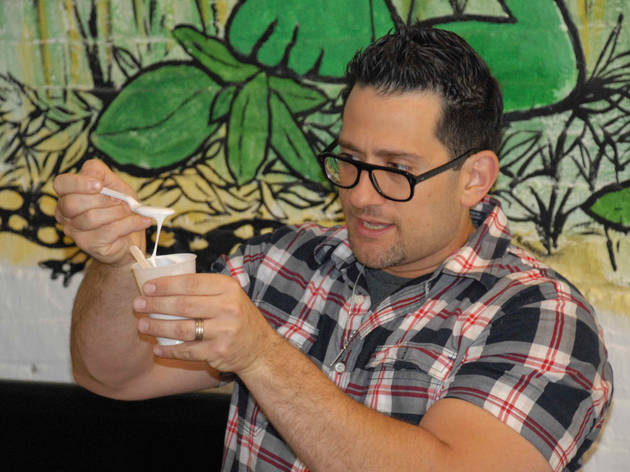 10/26
Photograph: Gordon Baldwin
Carmelo the Science Fellow at Cosmic Cove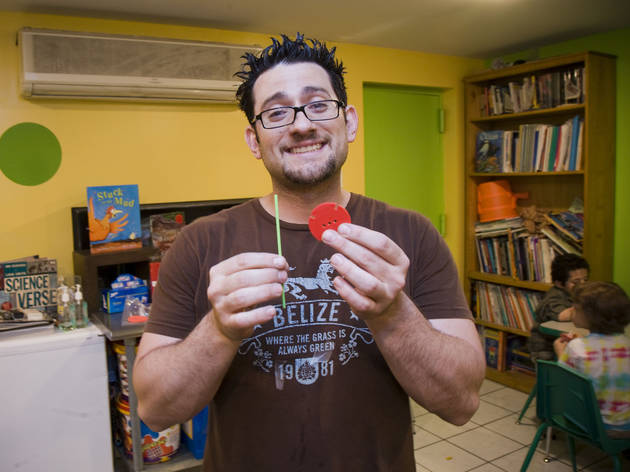 11/26
Photograph: Heather Weston
Carmelo the Science Fellow at Cosmic Cove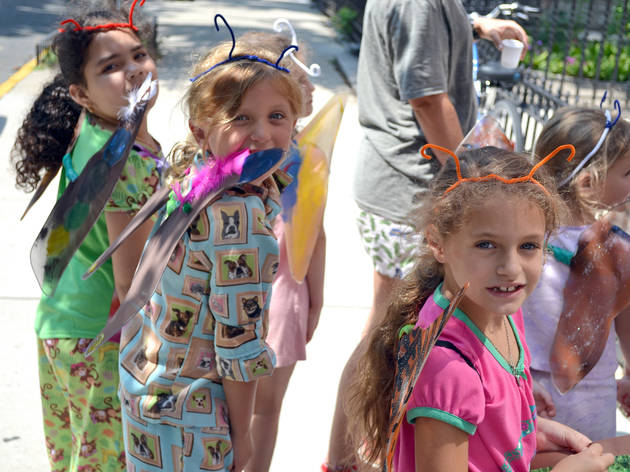 12/26
Photograph: Casey Ashenhurst
Curious Jane
13/26
Photograph: Mount Vernon Hotel Museum & Garden
History Weeks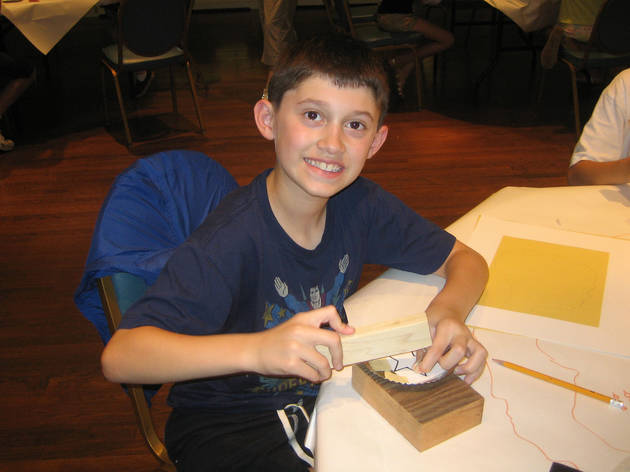 14/26
Photograph: Mount Vernon Hotel Museum & Garden
History Weeks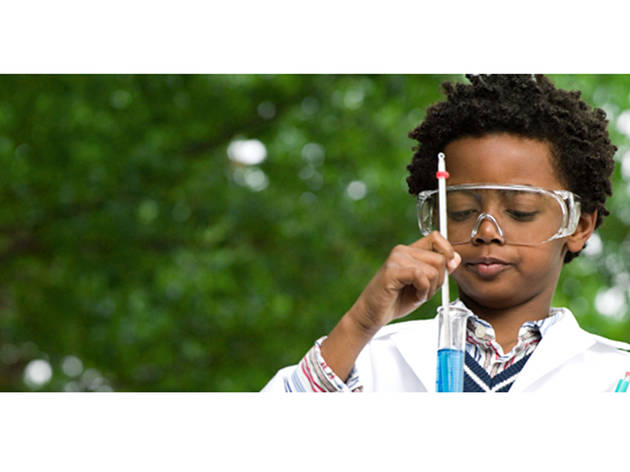 15/26
i2 Camp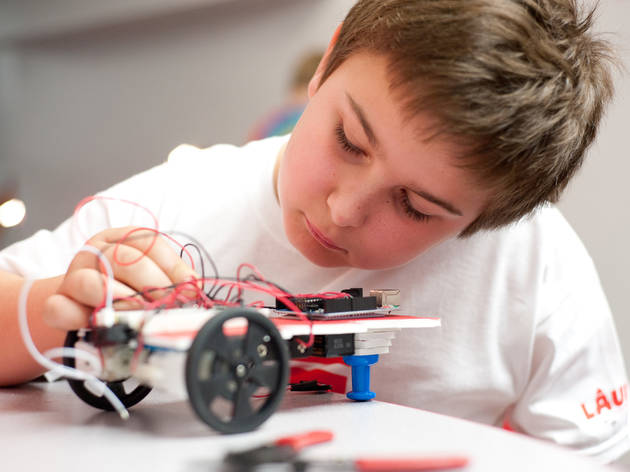 16/26
Photograph: Jeff Zorabedian
Launch Math & Science Center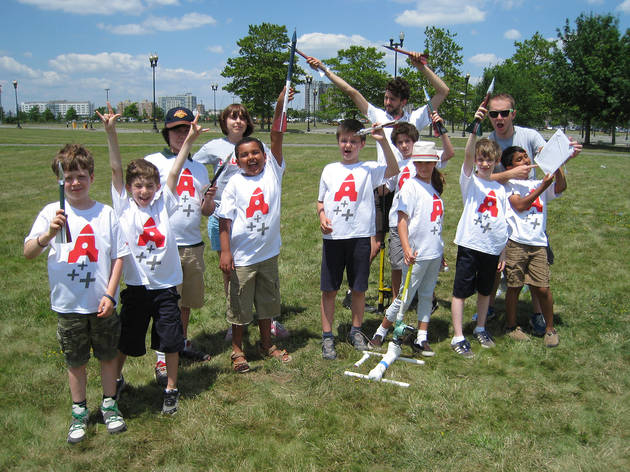 17/26
Photograph: Courtesy Launch
Launch Math & Science Centers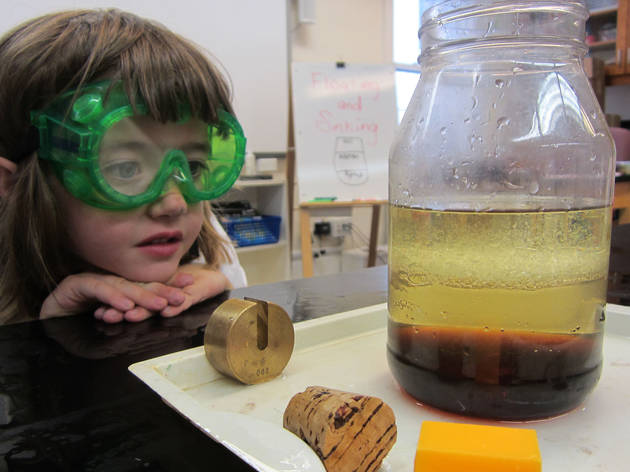 18/26
Marymount Science and Technology Camp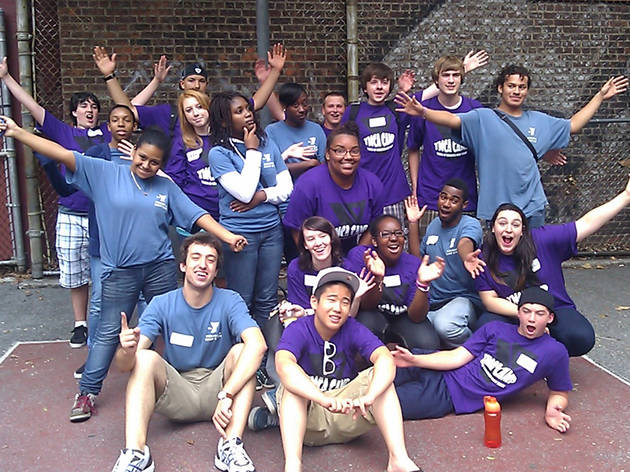 19/26
McBurney Science Camp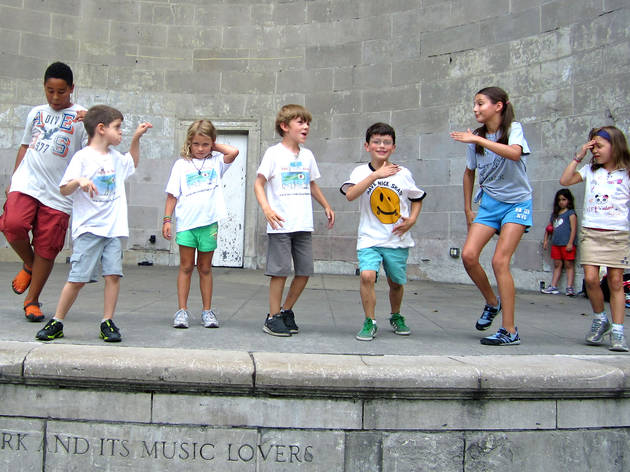 20/26
NYC is My Backyard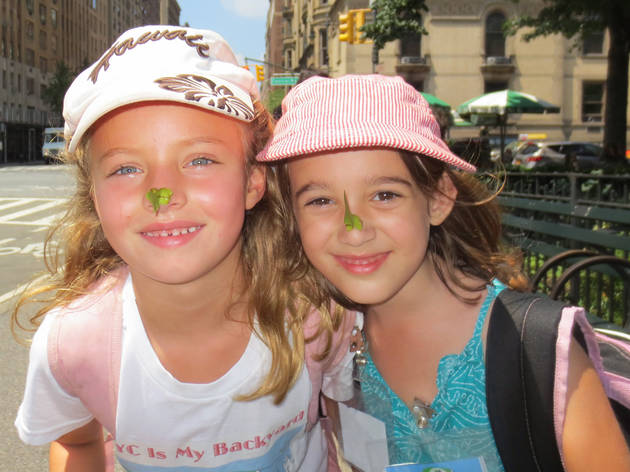 21/26
NYC is My Backyard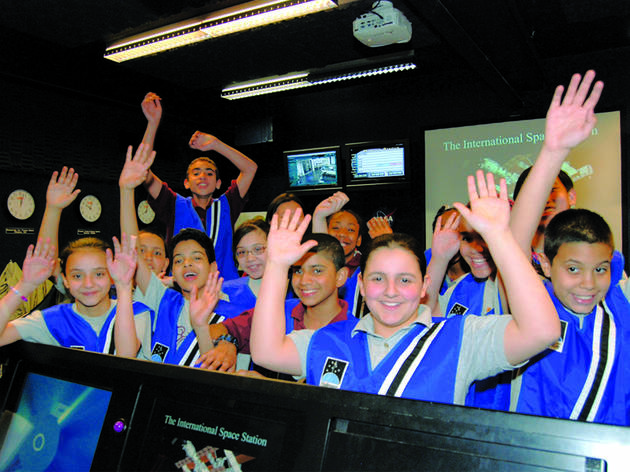 22/26
Photograph: Courtesy NYCCSSE
NYC Summer Space Camp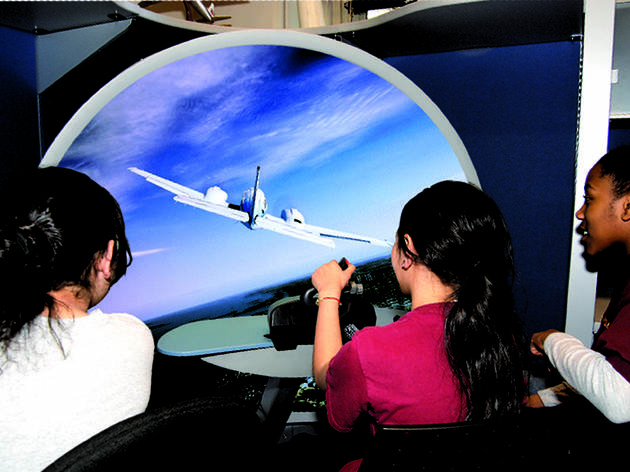 23/26
Photograph: Courtesy NYCCSSE
NYC Summer Space Camp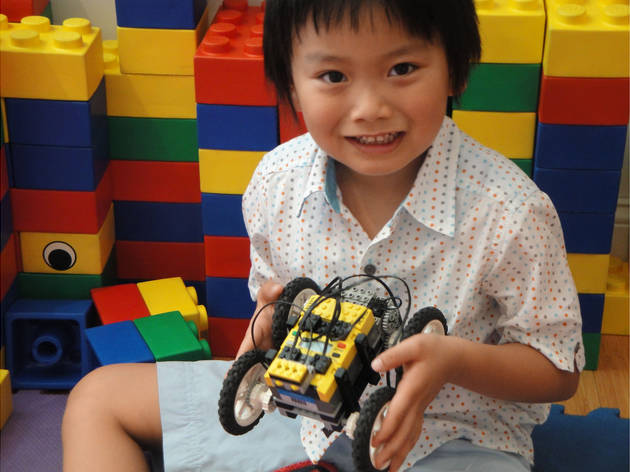 24/26
Photograph: Courtesy of RoboFun
RoboFun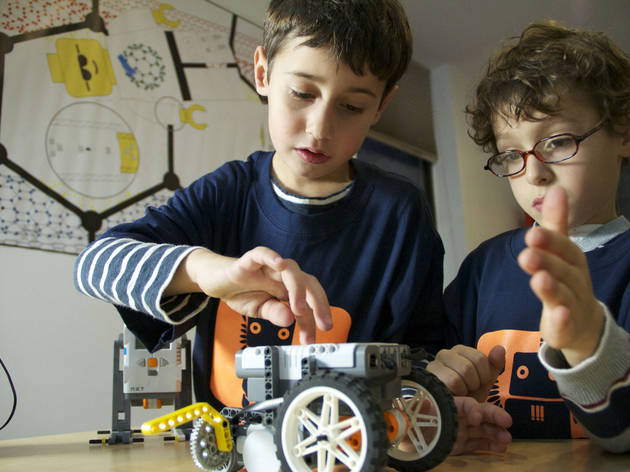 25/26
Photograph: Courtesy of RoboFun
RoboFun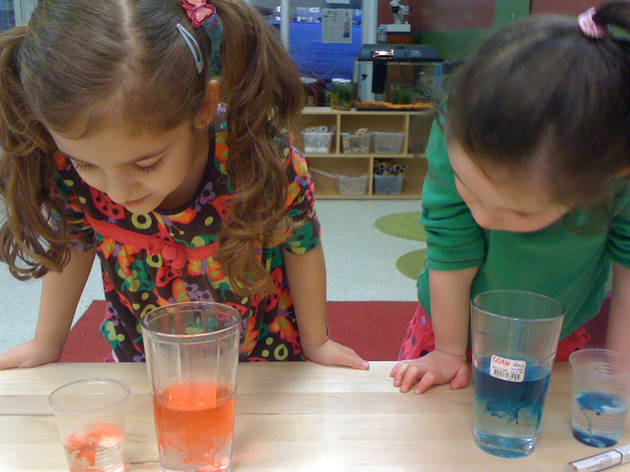 26/26
Storefront Science
The bell rang and the school doors closed, but that doesn't mean learning and curiosity stop when vacation starts. These academic summer camps are the perfect way to keep your kids entertained, inquisitive and begging for more exciting experiences.
RECOMMENDED: Full guide to summer camps in NYC
Tossed about where to send your children this year? Have a look at our roundups of the best sleepaway camps for kids, day camps for kids or science camps for kids.
Best academic camps for kids
Each child gets a little taste of the arts, nature, history, culture, technology, literature and science when spending a summer at BCAP. This award-winning camp—which works alongside institutions such as the Brooklyn Children's Museum and the Brooklyn Botanic Garden—allows kids to explore, play games and visit two institutions on the program's Cultural Campus. An unforgettable experience is guaranteed. Drop-off and pickup will be at the Brooklyn Museum, located at 200 Eastern Pkwy. Have older kids? BCAPteen offfers camp activities for those 13–17. Ages 7–12.  
Read more
Equipped with real tools—hammers, nails, wrenches—children gain the confidence and problem-solving abilities that come from building a finished project from scratch. Each week, campers will work on creating a different masterpiece. Young attendees (4–6) are separated from more advanced builders (7–9) when working on these various projects. Ages 4–6, 7–9. 
Read more
Girls will dabble in design, theater, science, art and more at Curious Jane. The brainchild of a mom, industrial designer and all-girls educator, this camp explores weekly themes such as the graphic novel, spy science and DIY gadgets and gears. For the first time this year, programs for seventh and eighth grade campers will be available at various locations. Ages 5–14.
Read more
At America's only museum dedicated to math, numbers are not only cool—they're fun. Using the critically acclaimed hands-on exhibit, campers explore concepts like geometry, prime numbers, probability and rudimentary multiplication in ways they never would have considered. MoMath staffers create activities appropriate for children's grade level and present applications for the mathematics unlike they do in the classroom. When school is back in session and a peer asks the age-old question, "When will I ever use algebra in the real world?" your kiddo will be ready with an answer. Ages 6–14.
Read more
You'll be seriously jealous of your tech-savvy kids after one of iD Tech's crash courses in the latest computer skills and software. iD Tech's programs are held at over 100 campuses across the nation (including Columbia and NYU) and run anywhere from one to four weeks. iD Tech also offers a small student-to-instructor ratio, which means your kiddos get plenty of attention in subjects like Minecraft modding, Java and C++, photography and robotics—buckle up for an epic summer! Ages 7-19.
Read more
It's never too soon to prep for college...just ask the Jaspers. For the first time this summer, Manhattan College in Riverdale is opening its doors to children who want to explore math, science, arts, computers and reading in a college setting. The quaint, green campus is the backdrop of the busy city will make little ones excited to see what college life in the Bronx is life. You never know: Perhaps this is your kiddo's step toward a chemical engineering major at MC! All ages. 
Read more
The future is at the New York Hall of Science, where budding scientists can learn how to design their very own robots, dissect different organisms in the lab, and explore various ecosystems, among other activities. Over the course of a week, campers use their logic, problem-solving skills and perhaps a bit of trial and error to grasp the basics of each program.  Who knows? Your kiddo could have a future career as a scientist. Ages 5–12.
Read more
Offering great camps for toddlers, kids and tweens with curious minds, Launch Math is a go-to for those who are looking to learn more about the world around them. For the Pre-K set, tykes might enjoy a camp that focuses in on things like coding, our solar system or physics. Older kids have the opportunity to partake in coding and animation-dedicated programs, robotics or chemistry! Ages 4–13.
Read more
Nurture your little scientist with STEAM projects and trips to some of the city's museums, including the New York Hall of Science and Liberty Science Center, the Museum of Natural History, and the Bronx Zoo. They'll also explore the Yonker's Science Barge and catch a viewing of the movie Rio in 4D. Daily hands-on experiments at Marymount's Fabrication lab will have their minds churning as they problem solve and tackle a variety of challenges. Projects include robotics, 3D printing, laser cutting, animations, game design and programming. Ages 3.5–14. 
Read more
Designed and run by early-education pros, this camp takes the concept of staycationing to the next level. Younger school-age campers might climb the stairs of the Empire State Building one day and visit the adorable sea lions at the Central Park Zoo the next, then sing songs, hear stories and create art projects inspired by their adventures. Ages 5–8.  
Read more
From robotics and software design to microscopes and meteorology, curious kids get a taste of several exciting STEM fields in this educational camp. Each week brings a fresh, hands-on lesson designed to teach children new skills and excite their imaginations. They'll program walking robotic creatures using 3-D printers and investigate wild weather and water ecosystems, build miniature cities and perform scientific magic tricks using chemistry and electronic components and craft supplies. Ages 5–12.
Read more
Curious minds can explore new areas during this STEAM-themed program. Campers dive into robotics, building their own creations with sensors, motors and LEGO's WeDo software. They can also try out coding, robotics, video game creation and animation. Ages 3–12. 
Read more
Budding engineers will create, problem solve and make incredible memories along the way with McBurney Robotics Camp. Kids will get to dabble in science, technology, engineering and math, but that's not the only thing they'll get to enjoy. McBurney also offers fun traditional camp activities such as swimming and making crafts. Ages 6–8.
Read more
You don't have to be an advanced engineer to build a robot—at this interactive camp, kids create bots that walk, dance and even swim. Campers will assemble robots of all kinds and test their creations in different environments, plus there are even a few girls-only camps Brooklyn Robot Foundry offers summer camps in various Brooklyn and Manhattan locations, so there's something for everyone. All ages.    
Read more