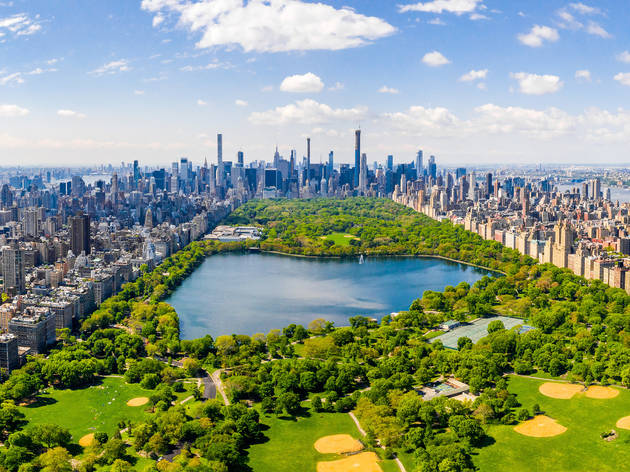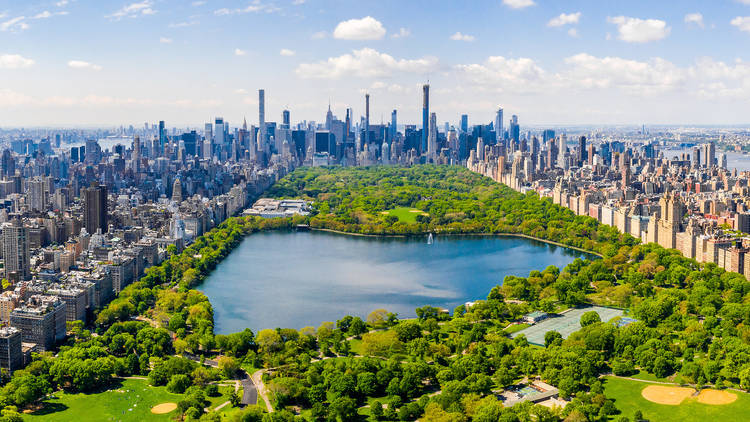 The best summer activities for kids in New York City
No, summer's not canceled. We round up the coolest summer activities for kids: drive-in fests, hiking trails and more.
We'd be lying if we said that vacation didn't look a little different in 2020. However, the season is far from canceled—and these summer activities for kids are proof.
If you're wondering how you're going to keep your little ones busy while staying safe, check out our roundup of the best outdoor activities for kids (think hiking trails and bike paths). We also provide families with the full scoop on summer's biggest trend: the return of the drive-in! From festivals to movies to theme parks, drive-in experiences are back in full force. Plus, we round up rules and regulations parents need to know before venturing out of the house, all of which you can find in our summer activities page.
So yes, things might not be status quo, but we're still here to help you make the most out of school break. Check back often, as we're here to bring you up-to-date information on activities like amusement parks, zoos and so on.
Summer: We're ready for ya. Pass the popsicles, please.
Summer activities for kids
Summer events
Make like Buddy the Elf and spread some Christmas cheer! The holidays are coming a bit early this year thanks to Movie Lot Drive-In's Christmas in July program, an outdoor activity you and Santa's helpers can't miss. From July 23–26, families can pull up to the Smith Haven Mall on Long Island for a screening of the best festive flicks around. The schedule is as follows: July 23 at 9pm: National Lampoon's Christmas Vacation (PG-13) July 24 at 9pm: Dr. Seuss' How the Grinch Stole Christmas (PG) July 25 at 9pm: Elf (PG) July 26 at 9pm: Home Alone (PG) "Not many people can say they've watched these movies from their hatchback wearing shorts," said Lauren Powers, Senior Director at Starfish Junction, the production company behind the event. "I know people will really get a kick out of this. [It's] something different, something fun to do. We're expecting a sell-out for the entire weekend." Tickets are $40 per car and must be purchased in advanced. We hope you have some candy, candy canes, candy corn and syrup to celebrate the occasion. (Be sure to check out what's playing at other drive-in theaters across New York if you're still in a summer state of mind!) Most popular on Time Out - The best hiking trails for NYC families to explore - The best strawberry picking in New York for families - Six Flags Great Adventure's Safari will reopen as a drive-through experience - The 2020 Summer Reading program from the NYPL is the best yet - NYC pools might reopen this summer after all