The best swimming pools for kids in NYC
Cool off in the best swimming pools for kids around New York City! You won't regret it.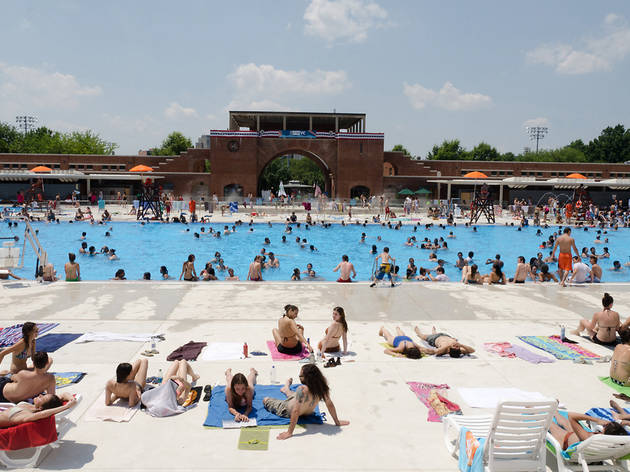 Little ones love making a splash? These swimming pools for kids are a spectacular way to cool off when the city heat is too hot to bear—just get there early to grab a good spot and jump on in (and no running on the deck, please)!
RECOMMENDED: Full guide to outdoor activities for kids in NYC
Though NYC's public swimming pools for kids may not have ALL the allure of a backyard (pool noodles, diving boards), they are an amazing way to meet new neighborhood families and duh, no pool maintenance! Taking a dip is one of our favorite free summer activities for kids, so pack up the suits and towels, slather the tots with sunscreen and dive in! Be sure to read these important NYC pool rules before you go, and don't forget about our favorite splash parks, water parks and more. Also check out our favorite ways to beat the heat (start with Frozen and homemade ice cream)!
Tip: Many city pools require visitors to bring a sturdy combination lock and may forbid items including food, glass bottles and electronics. Visit the NYC Parks website for details before you make the trip!
More fun activities for kids