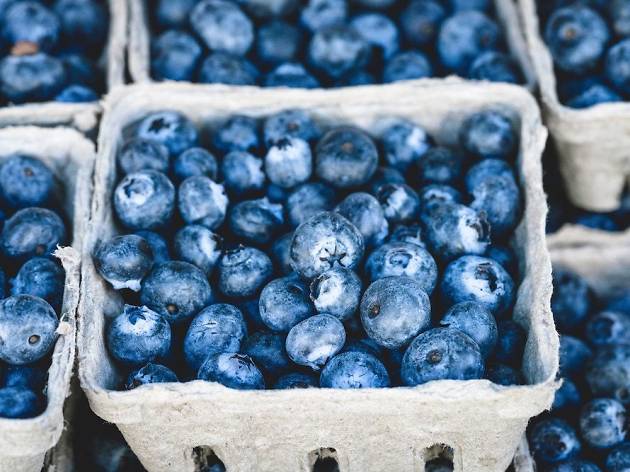 The best blueberry picking in New York and beyond
Get ready for blueberry picking in New York and the tristate area with a trip to a few of our go-to farms
Call before making a visit, as hours and services are subject to change.
While it's practically impossible to resist a sweet summer strawberry, let's not let the popular fruit hog all of the attention: Blueberry picking in New York—and the surrounding area—is equally as delightful, and if you're craving homemade sweets, stop by your local farm for a bushel of berries.
RECOMMENDED: Full guide to where to pick your own fruits and vegetables near NYC
July and August are the perfect time to head into the fields to gather some fresh produce. However, things might look different this year. Always be sure to call ahead, as new PYO rules are in place at various locations, including reservations, assigned destinations and no-pets policies. Happy harvest!
(Psst: Be sure to check out these bike paths and hiking trails, too!)
Blueberry picking near NYC
Blueberry picking NJ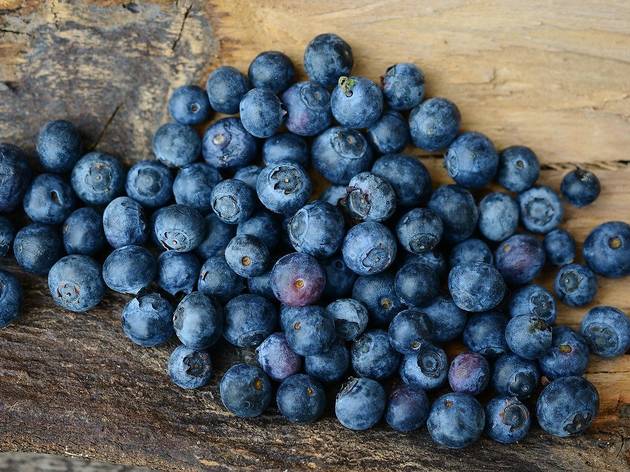 Photograph: Courtesy Pixabay + congerdesign
Travel time: 1 hours 33 min by car from NYC. Learn more about 2020 picking tickets online.
With an impressive harvest lineup each year—including blueberries, peas, apples, tomatoes and flowers, to name a few—this Jersey PYO destination is one for the books. Thanks to a variety of features, you'll find plenty of things to do on the 600 acres of farmland, including a cider mill, corn maze and a farm store boasting sweets and homemade ice cream. Be sure to visit the website for a lineup of seasonal events and live entertainment.
Alstede Farms, Chester, NJ (alstedefarms.com). PYO: Daily, various hours.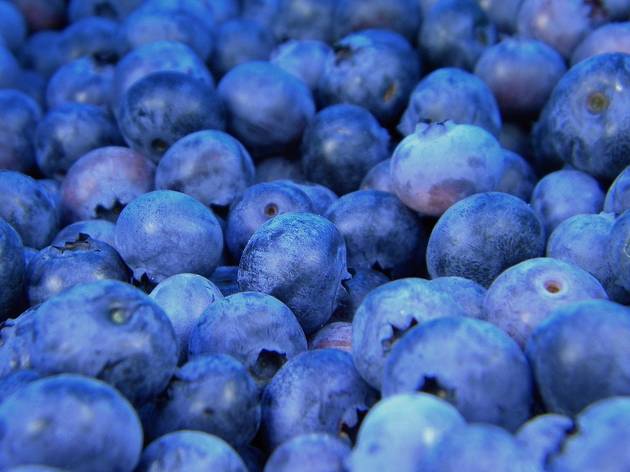 Photograph: Courtesy Pixabay + Free-Photos
Travel time: 2.5 hours by car from NYC. Learn more about 2020 picking rules online.

This 225-acre farm has plenty for you and the kids to enjoy! Pick your own blueberries, strawberries and cherries are available, and come July, you'll find juicy blackberries, too! After you're done picking, check out the farm's sheep, goats, horse, ducks and chickens, then try out pedal tractors and stationary tractors nearby.
Princeton, NJ (terhuneorchards.com). PYO: Call for availability.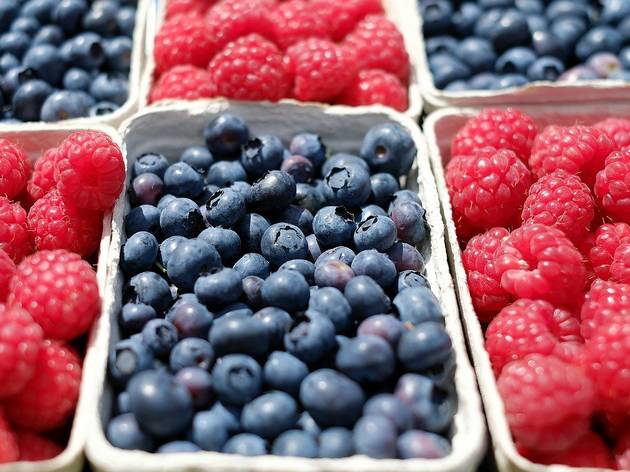 Photograph: Courtesy Pixabay + Couleur
Travel time: 2 hours by car from NYC. Learn about 2020 reservations online.

Stop by in July while the pickings are good! This farm also offers sweet corn and peaches depending on the season. Hayride and Barnyard access are available for a small fee.
Johnson's Corner Farm, Medford, NJ (johnsonsfarm.com). PYO: Various hours, see website for details.